Wow, what a game that was on the Plains at Auburn this past Saturday. Like it has been all season long, both the Georgia defense and Bulldog Nation dug deep to secure the victory. However, I'm hardly scoffing at the performance of the Georgia offense because they were the unit that provided the 21-point lead that was never relinquished.
It's so sweet beating Auburn in Jordan-Hare Stadium. Particularly, when the home teams' favorite scoreboard videos were of former Dawgs' Kirby Smart and Aaron Murray getting trucked by Auburn players of the past. Classy stuff indeed, War Eagle.
Now we turn the page and that presents the opportunity to show the Texas A&M fans what real hospitality is all about as the Aggies come to Sanford Stadium for the first time since they joined the SEC in 2012. I have no doubt there will be plenty of maroon seen in the Classic City this entire week, so I hope our fans will take the time to welcome them to our city and University.
On the football field, the Aggies are playing excellent lately and will certainly give our men in Red & Black all they want on Saturday. For that reason, going with Andrew Thomas on our cover was a no-brainer. He personifies exactly what Coach Smart strives for in his team. The goal is to wear out the opponent for all four quarters and no one has done that better than Georgia's leader on the offensive line.
Putting Thomas on the cover also made sense because unfortunately, Saturday's game versus Texas A&M appears to be his last in Sanford Stadium. The projections are for him to be a Top 5 choice in the upcoming NFL Draft in April. The Bulldog Nation will certainly miss Thomas because of his massive contribution to the football program, both on and off the field.
Saturday will also be the last game for all the Georgia seniors. Wow, what a group they have been. I don't have enough space to list them all, but names like Barnett, Clark, Crowder, McGhee, Reed, Rochester, Simmons and Woerner have given their all for four to five seasons in Athens. Everyone at Bulldawg Illustrated salutes them. To say you have been damn good Dawgs is an understatement. And like it not, the 2020 roster might not contain the names of Jake Fromm and D'Andre Swift, who certainly will be pondering the jump to the NFL. Studs is all you say about #11 and #7.
With Georgia securing the SEC East with the win at Auburn, everyone in the Bulldog Nation will be afforded at least one extra game to watch all these great Bulldogs. Three straight SEC East titles, what an amazing accomplishment.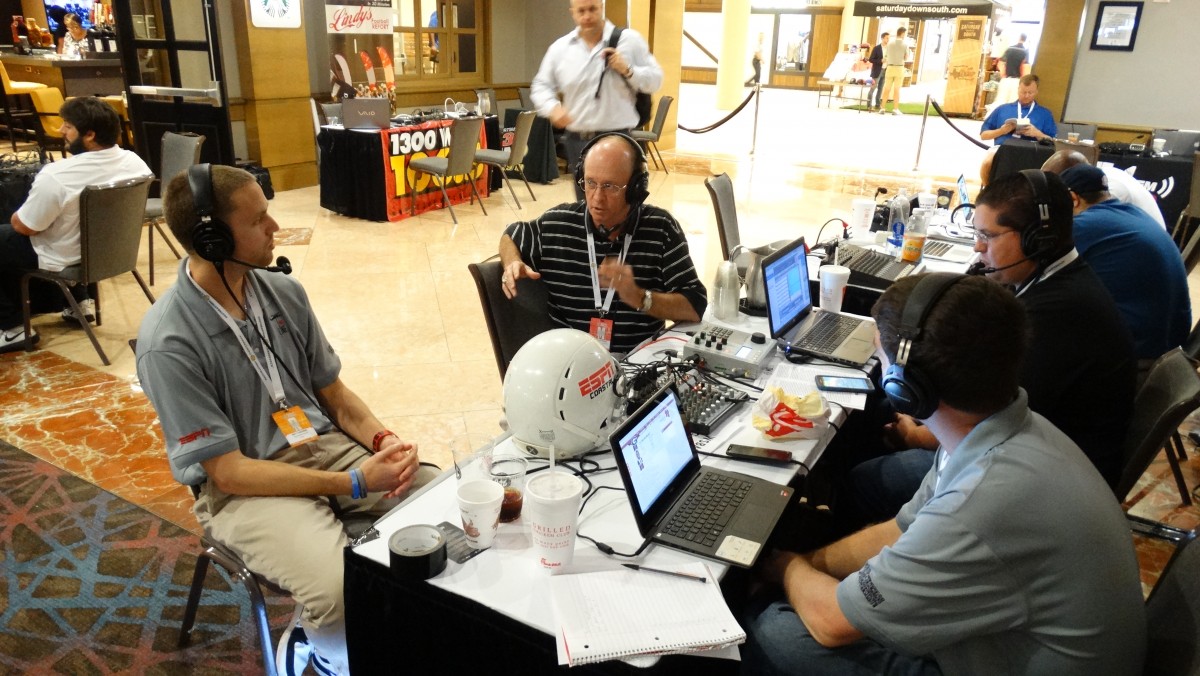 Speaking of amazing careers, Saturday's final home game will be the last for Bulldawg Illustrated's sports contributor, Murray Poole. After 54 years, Murray is retiring from being a working member of the press. On page 49, Loran Smith nails it in his column about Murray's special talent of connecting to his subject matter. Be it for high school or local athletics, which he covered for almost four decades as the sports editor for my family's The Brunswick News daily paper in the Golden Isles or for BI for 17 years, Murray did his craft with diligence and a spirit of always wanting the people he wrote about to look good.
Personally, I haven't truly envisioned what BI will be like without Murray. I've had the good fortune of having a professional who was always willing to take on any assignment I threw his way. Murray, thanks so much. Your tireless dedication is greatly appreciated.
But like the Georgia seniors and juniors I spoke about above, thankfully there's still more football to be played in 2019, thus a handful more of Murray's stories. What an awesome capper it would be for Murray's career to have his final stories be filed from New Orleans in early January.
I assure you I'm not getting ahead myself because the challenge this Saturday with Texas A&M certainly has me concerned. In my opinion, the Aggies will notch a victory either against our Bulldogs or LSU. That's why everyone who loves Georgia must dig deep.
I know that was the case in the fourth quarter at Auburn. I had a young man, maybe 10 years old, sitting next to me, who was in tears because he was afraid our Dawgs were going to lose. I told him he had to shake it off and cheer hard for the team he loved. Thankfully, it worked and he will have the memory of the crazy-acting man next to him that he will never forget.
I'm about out of space and certainly gassed from cheering and celebrating the Auburn win. But before I go, I encourage you to check out Hamilton Culpepper's feature with Georgia men's golf coach, Chris Haack. Coach Haack has guided many excellent players throughout his stellar career. There are tons of Georgia golfers on the PGA Tour and they are all excellent guys thanks to Haacker' tutelage.
Speaking of the tour, the RSM Classic at Sea Island Golf Club returns this week on the Georgia coast. I encourage you to join me on Thursday for some awesome golf at Sea Island. Then it's back to Athens to welcome the Aggies to Sanford Stadium. Let's keep in rolling Georgia fans. Go Dawgs!!