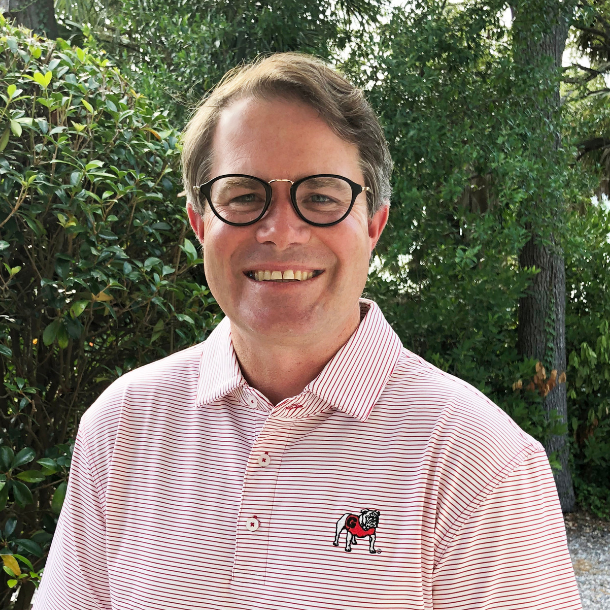 My, oh my, I know everyone in the Bulldog Nation is like me in how incredible it feels to actually be talking about game week for this 2020 season. Just six weeks ago, the season hung in the balance as a handful of conferences made the difficult decision to cancel/delay their football seasons because of the Covid19 pandemic.
Thankfully, the Southeastern Conference, led by their stellar commissioner, Greg Sankey, had already formalized a plan to delay the season start until the last Saturday in September.
Now we have arrived to said date and our beloved Bulldogs hit the road on Saturday to face an Arkansas Razorbacks team, led by former Georgia offensive line coach, Sam Pittman.
Aren't those Road Dawgs going to be looking so sweet in red pants? I think the folks with Georgia Football who came up with the design absolutely nailed it. It's hard to believe that it has been 40 years since our team kicked off the 1980 season on the road in Knoxville. Of course, it was on that night that Herschel Walker made his second-half debut, in red pants, by "running over people," mainly Vols' linebacker Bill Bates. The come-from-behind 16-15 victory was the beginning of the magical national championship run that saw our Dawgs go undefeated. I was eight years old in 1980 and I must say my love for the Bulldogs is just as deep 40 years later.
Beyond the red pants, Saturday's uniform will have two patches with great significance. I've just explained the importance of the 1980 National Champions one, but the other has such deeper meaning … TOGETHER EQUALITY.
The past few months have been tumultuous in our country as we all try to unite to improve social justice for everyone, particularly within the Black community. The TOGETHER EQUALITY patch brings attention to action points that student-athletes on the football team are spearheading. Georgia players also have helped launch the "Dawgs for Pups," program that has helped raise over $65,000 to fund WiFi hotspots for children in the Clarke County School district.
As a Georgia graduate and lover of all things Red and Black, the efforts of our team, its coaches and administrators is something to applaud wholeheartedly in my opinion. In upcoming issues of Bulldawg Illustrated, we will educate our readers on how our awesome fanbase can lend their support.
For now, it's time to get ready for those Hogs out in Arkansas. Like always, our sports team here at BI has plenty of good information to prepare you for when toe meets leather at 4 p.m on Saturday. One thing that you won't find inside is any speculation as to who will trot out on the field as the starting quarterback and placekicker. The reason is simple. As of this Sunday evening, neither of those decisions has been announced by Coach Smart. However by now, I hope we can all agree that whomever gets the starting nods will have earned them because our coaching staff thinks they give the team the best chance for success.
My personal concern for Saturday's game is whether the team can keep itself composed early on. The fact of the matter is this season begins with all participating teams having had significantly less practice time. Don't forget that spring drills didn't happen back in March and April because of the pandemic. My point here is to remind folks that it would be shocking for our team not to come out playing somewhat sloppy. And you can bet that Arkansas will play hard to every whistle and even after it from time to time. That is why it is imperative that the team keeps themselves composed. Enter Coach Smart and his excellent staff, who must prove their mettle in leading their players in the importance of staying focused on what it takes to get the W.
Gosh, I can't wait till Saturday!
It will be historic in so many ways. First, because of the fact that the season is actually happening, but also because it is Week One of an All-SEC 10 game season. My goodness, it's going to be a meat-grinder, where the crowned winner the Saturday before Christmas should definitely be called the greatest SEC champion ever.
Beyond our sports, our social pages are lively even though football season is just getting started. The 'Georgia Girls' spotlight is on photographer and graphic artist, Maggie Braucher, who is also the marketing director at Red Clay Hot Sauce. Check out this Charleston based start-up as it is on fire (pun intended) and Maggie shares a killer corn salad with Red Clay's verde sauce. Our queen of social, Cheri Leavy, is sharing her 'Classic City Crushes' of fall fashion and she also has suggestions for your 'Takeout Tailgate' in Athens and St. Simons. Both features are designed to give our readers ways to support local businesses, who like you are solid Bulldog backers.
One thing you will notice is our Fan Photo pages are from the last time Georgia went to Arkansas in 2014. Because of social distancing and the absence of away tickets this season, we would love for our readers to help us continue our long tradition of Fan Photos. We encourage you to email me (vanceleavy@gmail.com) your photos of your family and friends watching the Dawgs each Saturday. Just remember to include everyone's names (left to right). And if you're sending more than one, please try to not have the same folks in multiple photos 😉
Here we go Georgia fans. I hope you enjoy this issue of BI and Saturday's game, where our Road Dawgs will be looking oh, so good in red pants. Go Dawgs!!