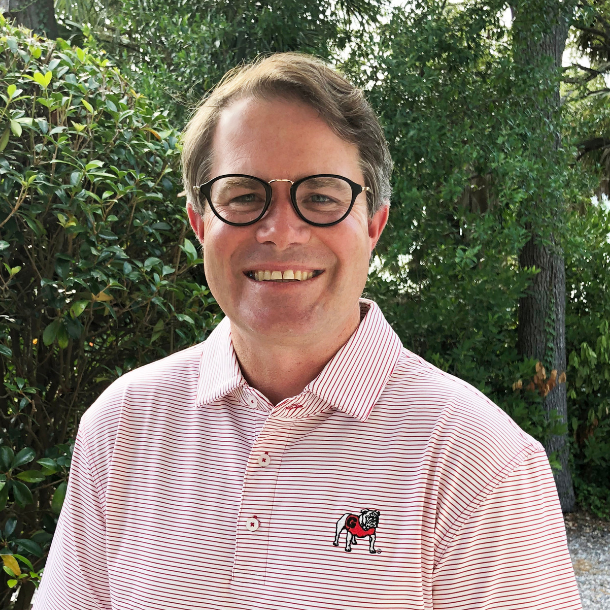 The dream is still alive Bulldog fans as our Georgia team once again dug deep to hold off the upset-minded Texas A&M Aggies. Next up, it's all about defending our state versus those pesky bees on North Avenue.
For our cover, I love the mix of players we chose … a couple of the beasts from Georgia's defense, Tae Crowder and J.R. Reed, with two unsung heroes of the team, Charlie Woerner and Prather Hudson.
By now, anyone who loves Georgia knows that the story of the 2019 season has been the dominant play by the Bulldogs' defense. Each and every game, Coach Smart has been able to rely on the consistency that Crowder brings at linebacker and Reed at safety. I have no doubt that #30 and #20 will once again bring their A-game on The Flats in Atlanta on Saturday.
Prather Hudson might be the Georgia player on this issue's cover that some readers don't know about. If that's the case, then I encourage you to pay attention on special teams on Saturday. After all, he plays on all four squads (kickoff, kick coverage, punt and punt cover). I love watching #24 sprinting down the field always finding a way to contribute. The little things, during the course of a football game, are often the difference in winning and losing and no one understands that more than the gritty Hudson.
Finally, there is Charlie Woerner, who for four seasons has been a rock on the Georgia offense (as well as special teams). Like Prather Hudson, Woerner is a master of the little things, particularly blocking like a mad man each and every game. Remarkably, #89 has yet to score a touchdown during his career at Georgia. This isn't a misprint. I know it to be a fact because I just confirmed it via text with Bulldawg Illustrated's sports guru, Jeff Dantzler.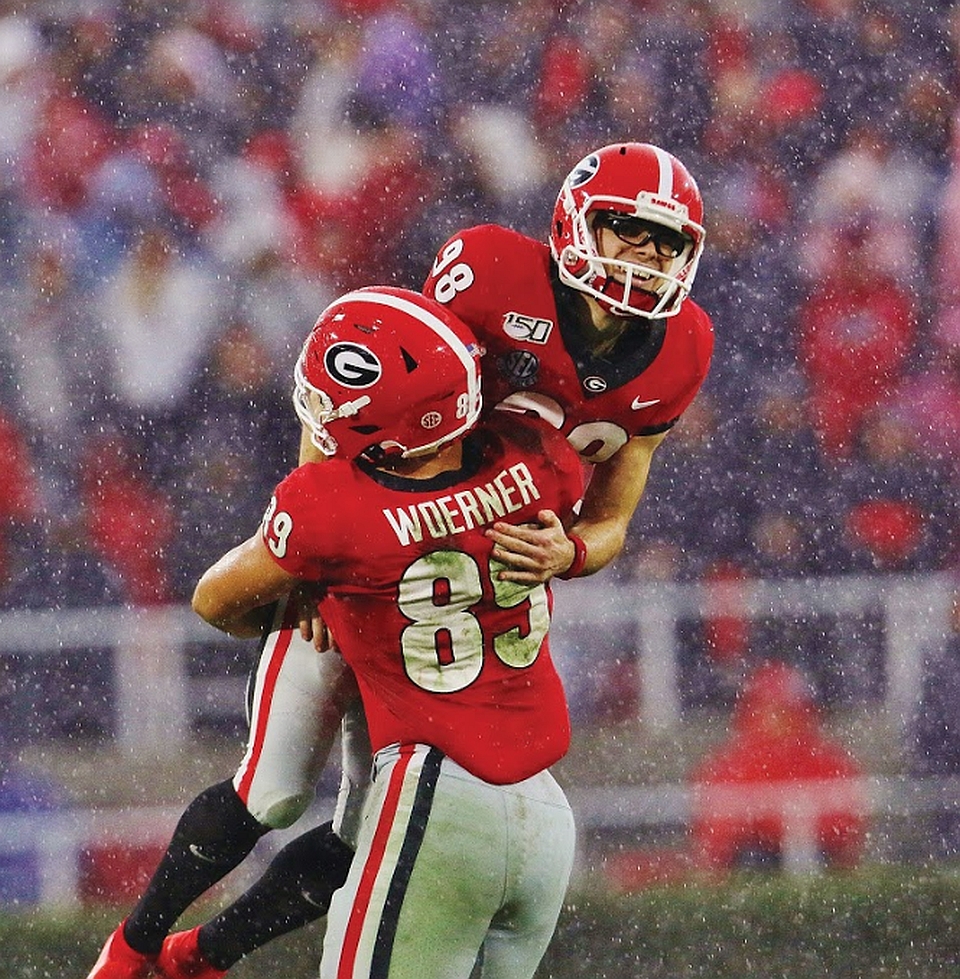 So while you enjoy this terrific photo (on this page) of Charlie hoisting Rodrigo Blankenship into the raining air this past Saturday (after yet another clutch field goal), here's hoping that we will have a similar photo in our next issue (SEC Championship Extra) where Woerner is the recipient of a celebration. No Georgia player deserves it more than Woerner, a damn good Dawg, indeed.
Speaking of great Bulldogs, I encourage you not to miss Hamilton Culpepper's interview with former Georgia great, Frank Ros (page 35). To this day, Ros remains the captain of the 1980 national championship team as he actively keeps all the players connected with various events. Not surprisingly, Ros likes what he sees in the 2019 Georgia team as they prepare for the Tech game and beyond.
As post-season approaches, you probably won't be too surprised that Murray Poole's second-best sports assignment (page 33) during his 54 years of sports journalism was the Dawgs' trip to Pasadena for the Semi-Final/Rose Bowl. Boy, what great memories that week provided for all the Bulldog players, coaches and their awesome fan base, including the thrilling double-overtime victory over Oklahoma.
On the social front in this issue, Saturday's nasty conditions didn't make for the most ideal picture taking. Nonetheless, our fans were out in full force, be it under tents, umbrellas and thousands and thousands of ponchos. Enjoy our fan shots, beginning on page 24. Also, don't miss this issue's Georgia Girls feature (pages 22, 23) with Albany, Georgia native Brandy Pellicano Dew. How neat to read about this Georgia pre-nursing major turned artist.
Finally, I want to echo Kevin Butler in his naming all the seniors on Georgia's offense and defense as being his players of the week for this past game (page 36). Wow, this senior class has been one of the best in the history of our proud football program. It's only fitting that they lead the charge on Saturday in Atlanta to defend our state versus the Yellow Jackets. Finish strong seniors. We love you and will be there to support you on The Flats.
Happy Thanksgiving to everyone in the Bulldog Nation. Enjoy your time with your family and friends on Thursday and Friday, but come Saturday have your game faces on for "The Enemy." Defend our state … Go Dawgs!!