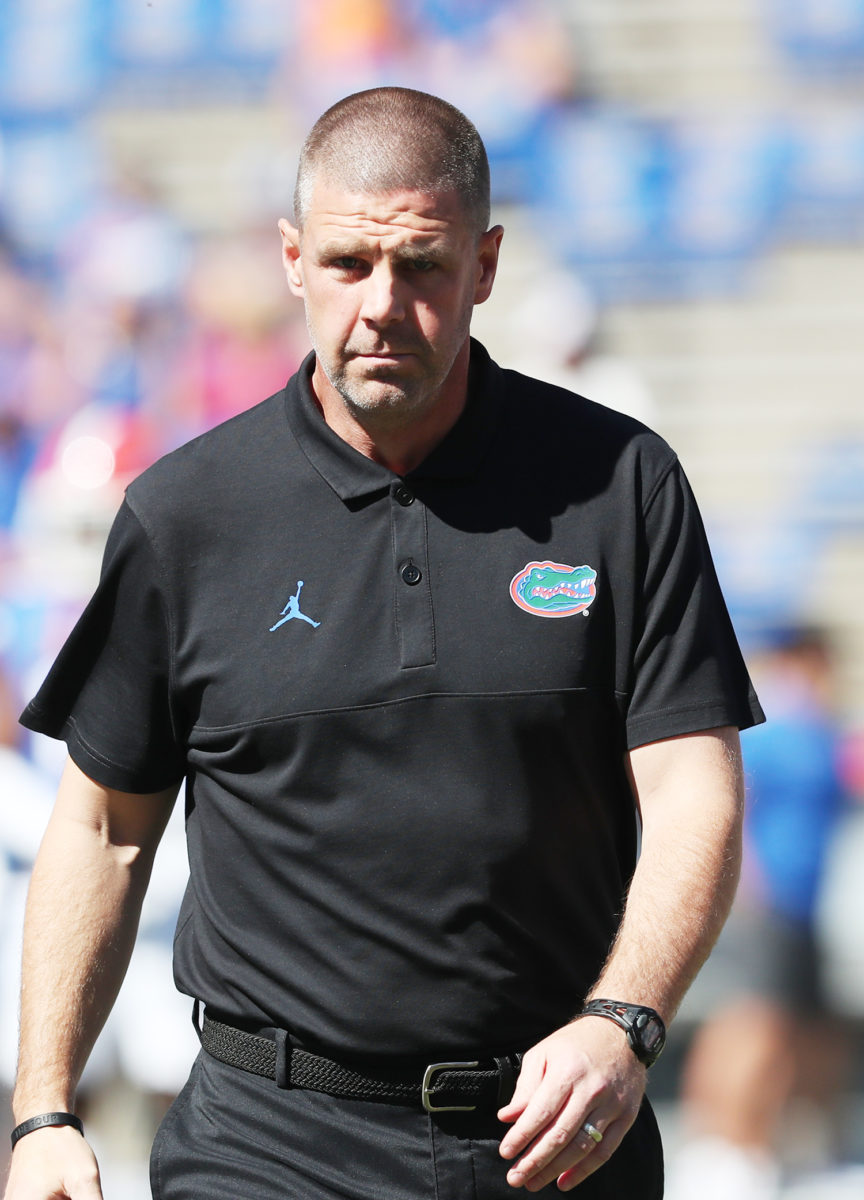 Anthony Richardson QB:
Albeit it hasn't been the season Anthony Richardson's camp was hoping for six games in, but regardless you can't deny the sheer athleticism of this guy. It's his first year starting under a new head coach in one of the most competitive college football leagues in the country. Despite his situation he's still managed to amass over 1,300 passing yards and almost 400 on the ground. He's still coming into his own on this team, but something might just spark once his name is called in Jacksonville.
Montrell Johnson Jr. RB:
Following head coach Billy Napier over from the University of Louisiana, running back Montrell Johnson has done nothing but stunned in his short time in the swamp. He ranks top 10 in the SEC in rushing yards with 425 on just 59 attempts; his rushing efficiency at 7.20 yards per carry is one of the best in the conference putting him just behind Alabama's Jahmyr Gibbs. Together he, fellow back Trevor Etienne and his quarterback Richardson make for a dangerous Florida running game.
Brenton Cox LB:
This one's a must see. A Georgia native and former Bulldog turned Gator is now a leader on the rival team and has put up a number of sacks and tackles playing at the defensive end position. He's only found his way to the quarterback twice this season, but Coach Smart has said in the past it's common to gameplan around sacks. If anyone's gonna put his hands on Bennett, it'll be Cox.
Justin Shorter WR:
Justin Shorter is one of the most explosive receivers in the SEC. He is second in the conference in yards per reception at 22.5. Any time he sees the ball you can expect it to go for a chunk play. On top of that he's also 7th in the SEC in total receiving yards having collected 405 to this point in the season. Don't be shocked if he gives the Georgia secondary fits come game day.
Amari Burney LB:
Playing off-ball linebacker, Amari Burney has been one of the Gators' biggest playmakers so far this season. In the statistical categories it's easier asking what he hasn't done. He has 44 total tackles, 4 sacks, 1 pass deflection, 1 interception, and 1 forced fumble. Unlike Cox, Burney is often seen in coverage and deployed all over the field because of such.
Jason Marshall Jr CB:
Only a sophomore, Jason Marshall has already amounted 3 pass deflections, and while that may not seem like a lot, to put into perspective Georgia's Kelee Ringo only has 2 this season. Regarding the cornerback position, the less stats the better. It just shows he's not being targeted because more likely than not he's getting the job done in coverage. Marshall has earned a starting spot over an entire roster of SEC corners as just a second year. He'll be ready to show Georgia why once they take the field in Jacksonville.