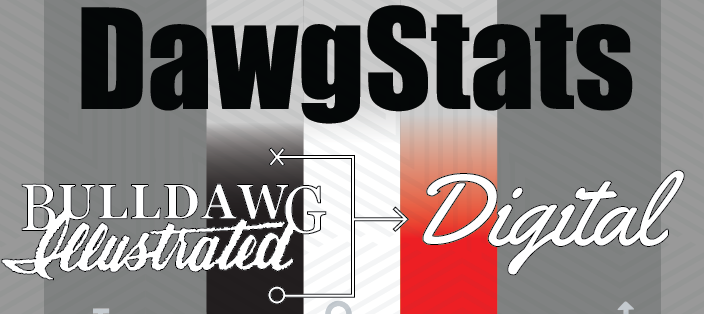 Not the start that any Georgia fan wanted to see, but they secured a road win. The offense did not look "explosive" or even efficient for large portions of the game. The first half was marred by penalties, turnovers, and sacks. Smart brought in Bennett to jump start the offense. But, overall the metrics are pretty telling that Georgia was not in sync this first game. Georgia's overall offensive EPA was negative, and their success rate was 38%. Without question, these are areas that must quickly improve.
UGA ranked last among SEC winning teams from Saturday in key metrics, but, once Bennett replaced Mathis and QB play stabilized, UGA's offensive efficiency improved.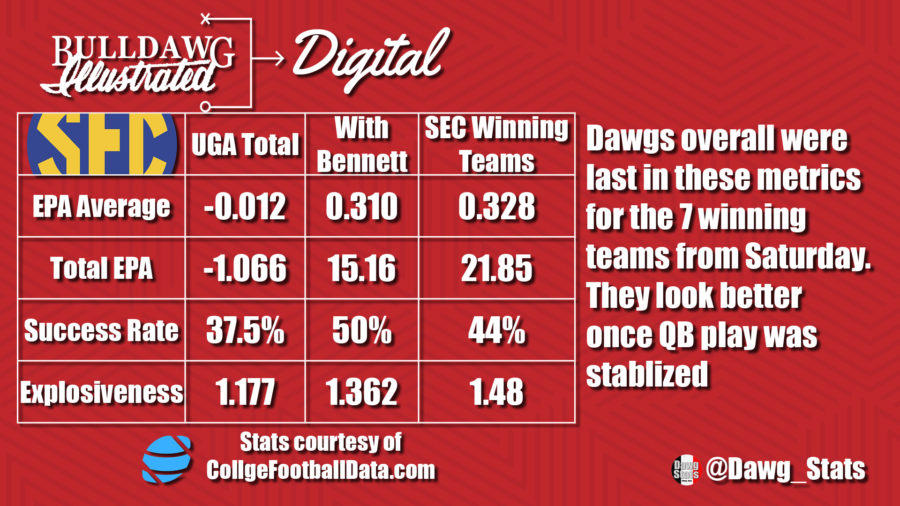 You can see that UGA overall had a very inefficient game. But with competent QB play, the offense fell in line with other SEC winning teams from Saturday. The first half was disappointing, and the 37 points looks nice on paper. But, not a lot of Dawgs fans are likely to be excited with the offensive productivity .
But, if we look at the other side of the ball, UGA's Defense led the conference in all these categories allowed. Dawg's D looks to pick up where it left off. Still missing on havoc with just 6% rate on havoc, but they will keep chopping and that metric will rise.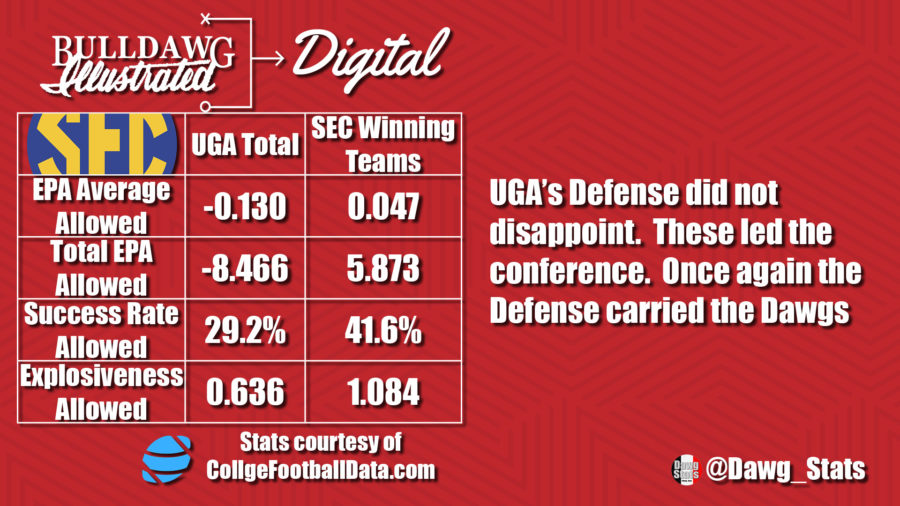 Interesting as I continue down the rabbit hole of the explosive metric was this nugget. The Landers conversion had a higher EPA than the Pickens TD.