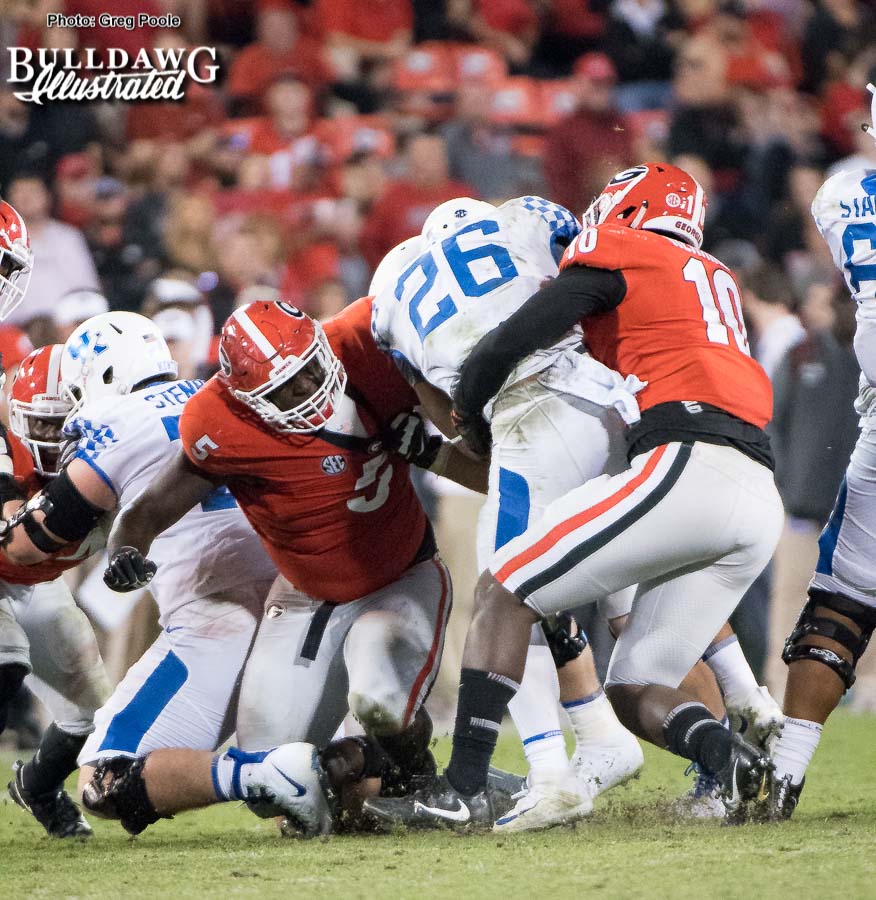 Coming off a crushing loss to South Carolina, Georgia tries to rebound and get the season back on track Saturday against Kentucky between the hedges.
The loss to the Gamecocks dropped Georgia to 5-1 on the year and 2-1 in Southeastern Conference play. It also snapped a 15-game winning streak for Georgia against SEC East Division foes and a 16-game home winning streak. Four turnovers, costly penalties, particularly one on the next to last play of regulation, and the first two missed goals of the season proved too much to overcome.
Now the Bulldogs try and pick up the pieces against the Wildcats.
Georgia is riding a hot streak against Kentucky. The Bulldogs have won nine straight games in the series, including a 34-17 victory in a top ten vs. top ten showdown last season in Lexington. Kentucky last beat Georgia in 2009.
The Wildcats head to Athens with a record of 3-3 and 1-3 in the SEC. But Kentucky brings momentum.
A come from behind 24-20 win over Arkansas Saturday night got the Wildcats back in the win column and put their best player in the spotlight ….
Kentucky opened the season with back to back wins over Toledo and Eastern Michigan. But an injury to quarterback Terry Wilson dealt Kentucky a big blow. In the Wildcats SEC opener, attempting to beat Florida for a second straight season, a second-half lead got away and the Gators prevailed 29-21. The always tough task of playing back to back road SEC games hit the Wildcats, as they fell at Mississippi State 28-13 and lost at South Carolina 24-7. A second quarterback injury in the loss to the Gamecocks triggered the move of receiver/return specialist Lynn Bowden Jr. behind center. He responded by leading Kentucky's lone touchdown drive and broke through last week against the Razorbacks.
Trailing Arkansas 13-0, Bowden led Kentucky back with two touchdown runs with 196 yards on the ground and a scoring pass.
The week leading up to this game has been a long and trying one for the Georgia faithful. The gut-punch suffered against the Gamecocks has put a team that was ranked No. 3 nationally and carrying the highest of dreams and expectations in a "no margin for error" position if those hopes of greatness are to come true.
In the midst of Kentucky's three-game losing streak, this may have looked to many like one that Georgia could just chalk up in the "W" column. But that perception has certainly changed with Bowden's performance at quarterback and the sting of the loss to South Carolina (which ended the decade 5-5 against the Bulldogs).