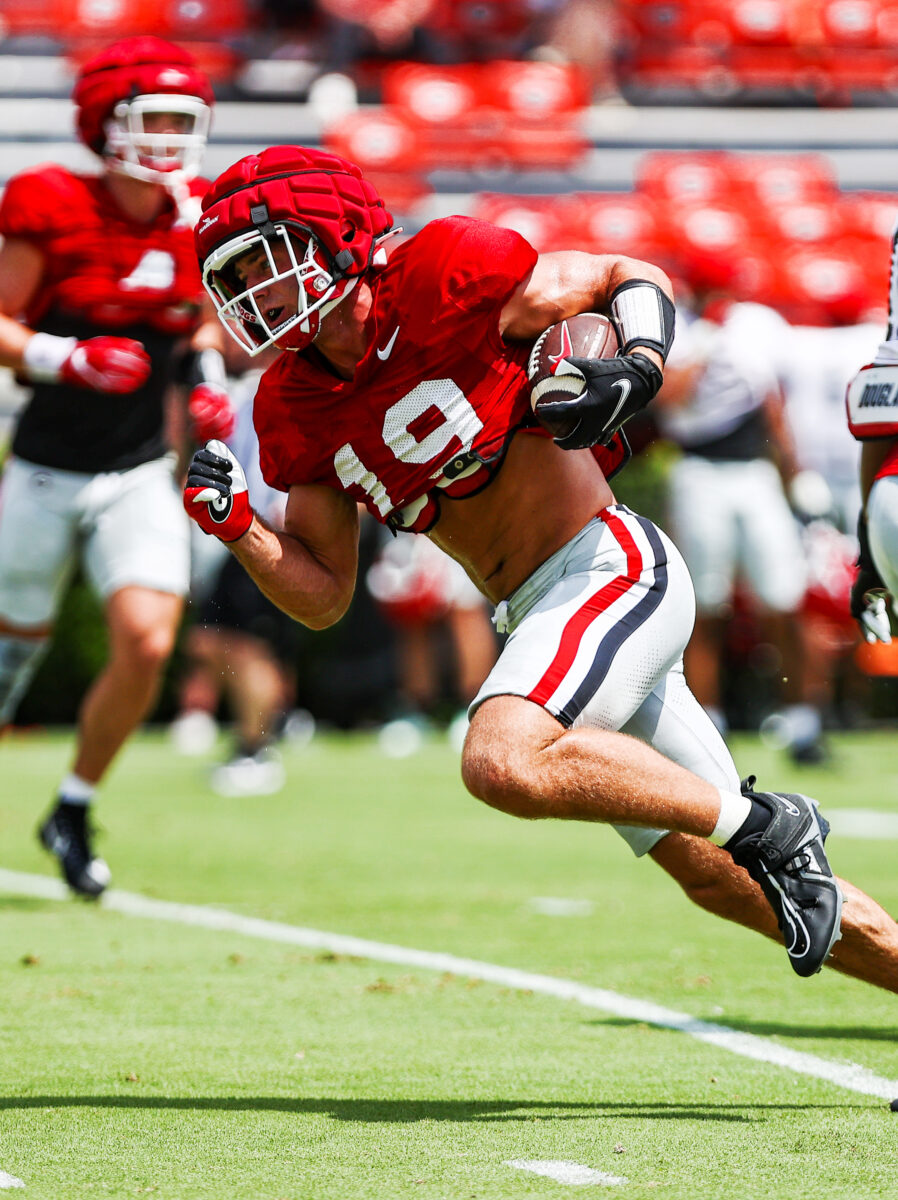 Georgia opens the 2023 season Saturday night against the UT Martin Skyhawks. The top-ranked Bulldogs are the two time reigning national champions and are riding a school record-tying 17-game winning streak. The Skyhawks of Division 1-AA (FCS) have also enjoyed success the last two years, capturing a share of the Ohio Valley Conference championship last season, on the heels of an outright league title and a playoff berth and win in 2021.
Georgia is a heavy favorite Saturday evening, 50-plus points according to the silk suits in the desert.
No major college team has ever won three straight consensus or undisputed national championships. Minnesota was voted No. 1 in at least one poll for three straight years in the 1930s, but not by the Associated Press, the longest standing poll. Last season, the Bulldogs became the first program in the playoff era, which began in 2014, to win back-to-back national titles.
While this will be Georgia's first game on the quest for history in 2023, the preparation began not long after the Bulldogs toppled the TCU Horned Frogs 65-7 in the College Football Playoff National Championship Game on January 9.
Under "Head Dawg" Kirby Smart's watch, the Bulldogs have displayed tremendous focus. Naturally, he is taking nothing for granted. In his first game at Sanford Stadium as Georgia's head coach, the Bulldogs, who had beaten North Carolina in the season opener in Atlanta, were a 50-plus point favorite over Nicholls State. The Bulldogs escaped with a white-knuckling, nervy 26-24 win.
Yes, the Bulldogs program has grown immensely in the seven years since, but that second game of 2016 will always serve as a cautionary tale to be ready every Saturday.
UT Martin has emerged as a top program at the FCS (Division 1-AA) level. Under the direction of Jason Simpson, heading into his 18th season as the Skyhawks head coach, the back-to-back conference titles and 2021 playoff win (32-31 at Missouri State) represent one of the most successful eras of success in program history. The Skyhawks were 7-4 last season, 5-0 in the league, but did not receive a playoff berth. The Skyhawks did face a Southeastern Conference heavyweight, putting up respectable offensive numbers, while falling to Tennessee 65-24 in Knoxville.
The Skyhawks will have nothing to lose. Smart's Bulldogs will not only be focused on UT Martin, but 'playing to the standard.'
Along the way, a record 18th straight victory would be another impressive accomplishment for the Bulldogs in these glory days of Georgia football.