If you read my article from earlier this week, Huck's Official 2019 Season Prediction, you know that I believe we are about to witness a very special season.  On the heels of that special season, I expect Kirby Smart & Co. to capitalize on the recruiting trail.  Below is my Class of 2020 Prediction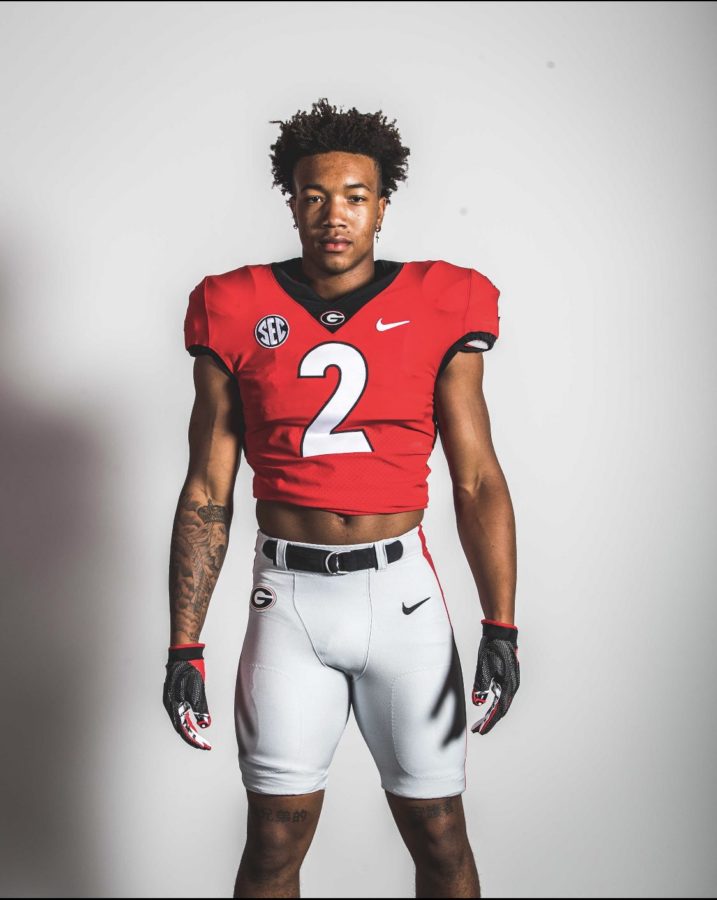 QUARTERBACK
Carson Beck – 6'5 226 – 4-Star
The Dawgs are done at the QB position in this class with Carson Beck who will battle it out with Dwan Mathis to determine who is the starting QB in 2020.
RUNNING BACK
Kendall Milton – 6'2 229 – 5-Star
Zachary Evans – 5'11 200 – 5-Star
With Kendall Milton in the fold, the Dawgs pull off a shocker and land Zachary Evans as well.  Evans does not want to take a bunch of hits on the collegiate level and the chance to partner with Milton and play behind an elite offensive line is too good to pass up.  Also, Kirby will be able to sell him on the fact that Georgia is going to continue to be a run-first team while breaking in a first-year starter at QB.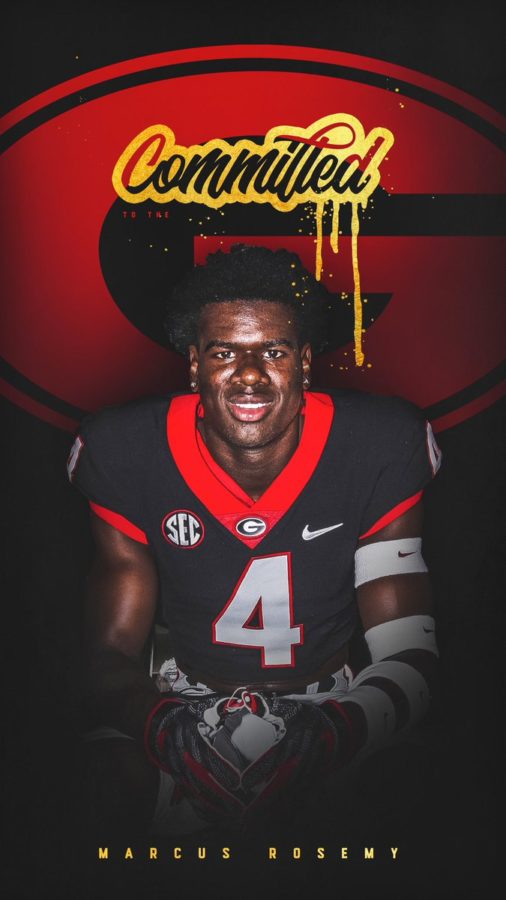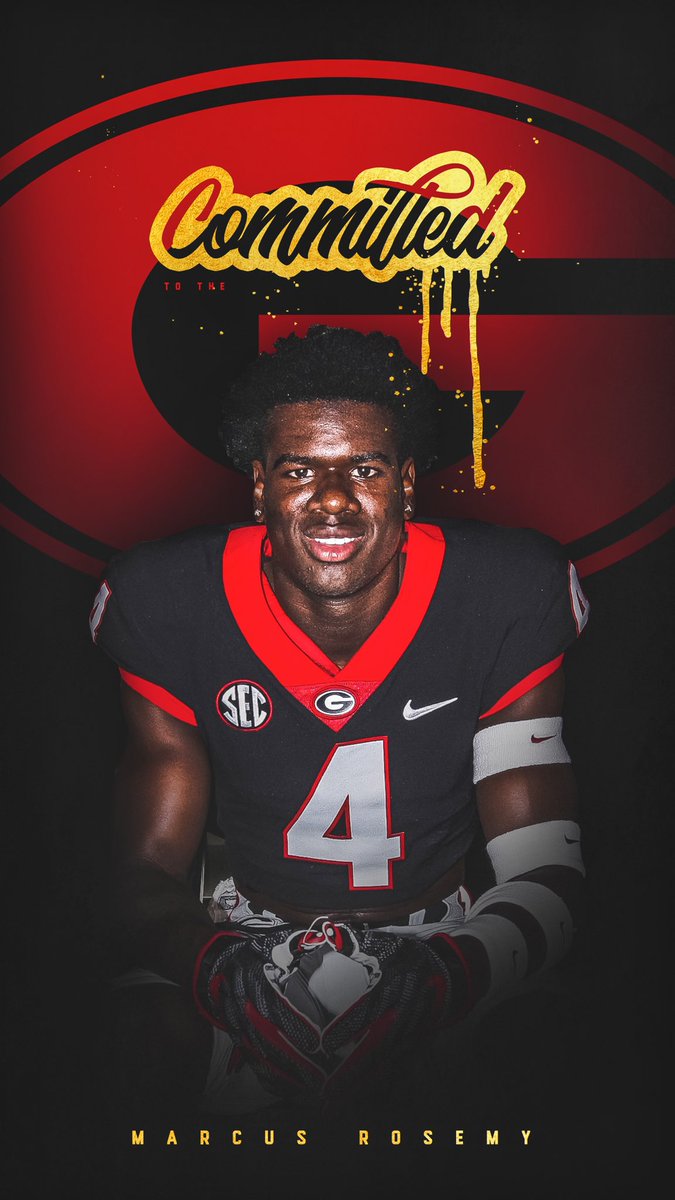 WIDE RECEIVER
Marcus Rosemy – 6'2 195 – 4-Star
Justin Robinson – 6'4 200 – 4-Star
Corey Wren – 5'9 170 – 3-Star
The three commits the Dawgs already have in the fold stay committed and the Dawgs take a big swing at Arian Smith but can't quite real him in.
TIGHT END
Darnell Washington – 6'8 261 – 5-Star
Arik Gilbert – 6'5 245 – 5-Star
With James Coley at offensive coordinator, the tight end is going to become much more involved in the passing game.  After Charlie Woerner has a massive senior season Gilbert will decide to stay home and Washington will join the fold as well. Georgia will also be able to sell Gilbert on the ability to contribute at WR.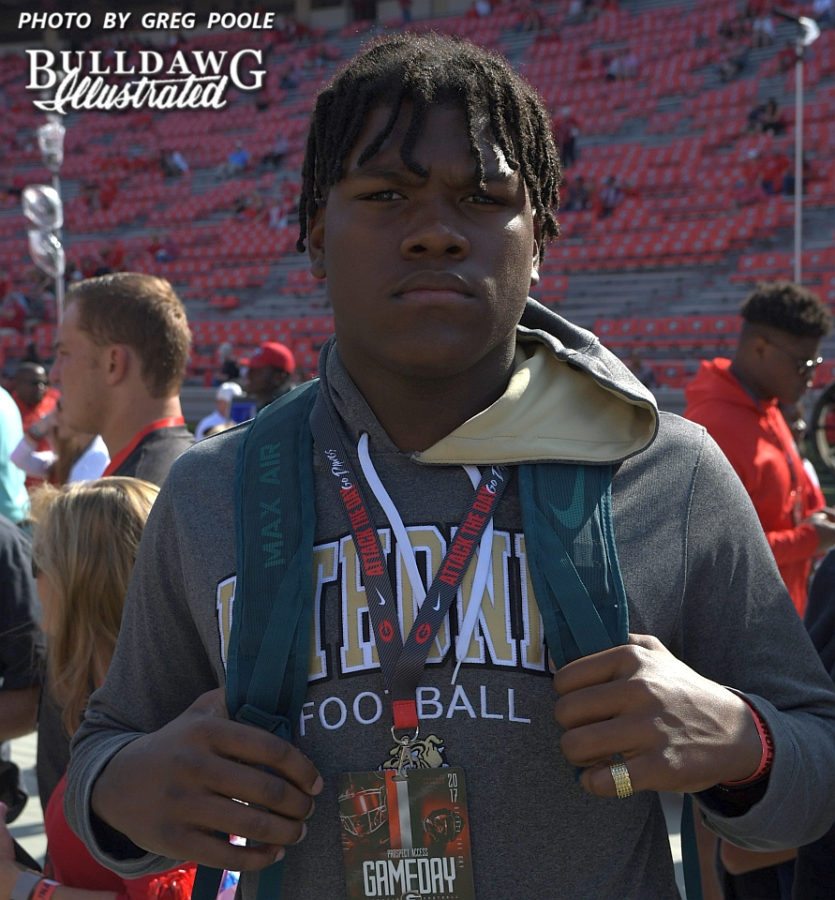 OFFENSIVE TACKLE
Broderick Jones – 6'5 285 – 5-Star
Tate Ratledge – 6'6 322 – 4-Star
The Dawgs are done at offensive tackle with Jones and Ratledge in this class. Jones is an elite athlete at offensive tackle and Tate Ratledge reminds me a lot of a young Cade Mays.
OFFENSIVE GUARD
Chad Lindberg – 6'7 327 – 4-Star
Joshua Braun – 6'6 335 – 4-Star
Both Lindberg and Braun could play tackle but are perhaps better suited at guard in college. Two massive human beings who will open massive holes for Georgia's tailbacks in the future.
CENTER
Sedrick Van Pran – 4-Star
The Dawgs add Van Pran into the fold and Pittman completes another incredible haul of offensive lineman.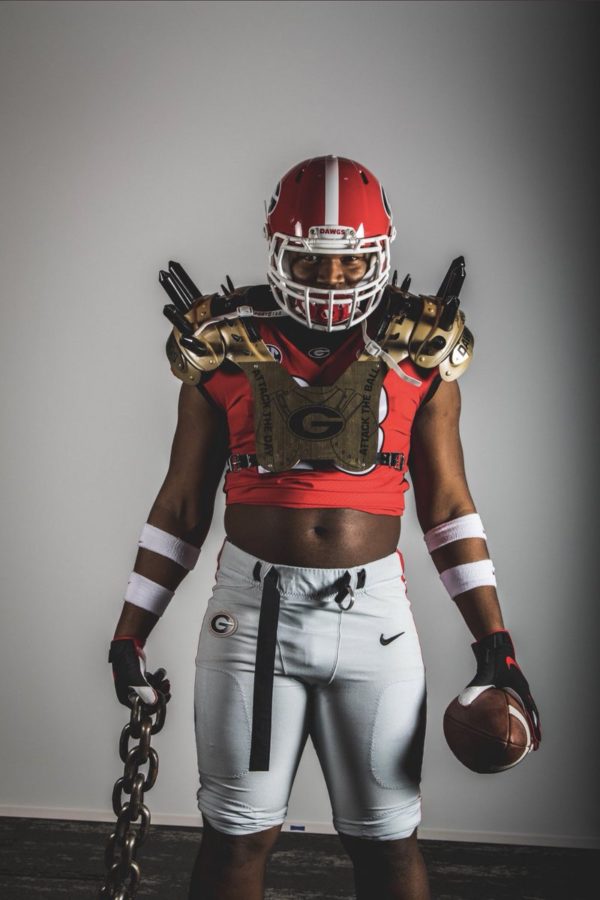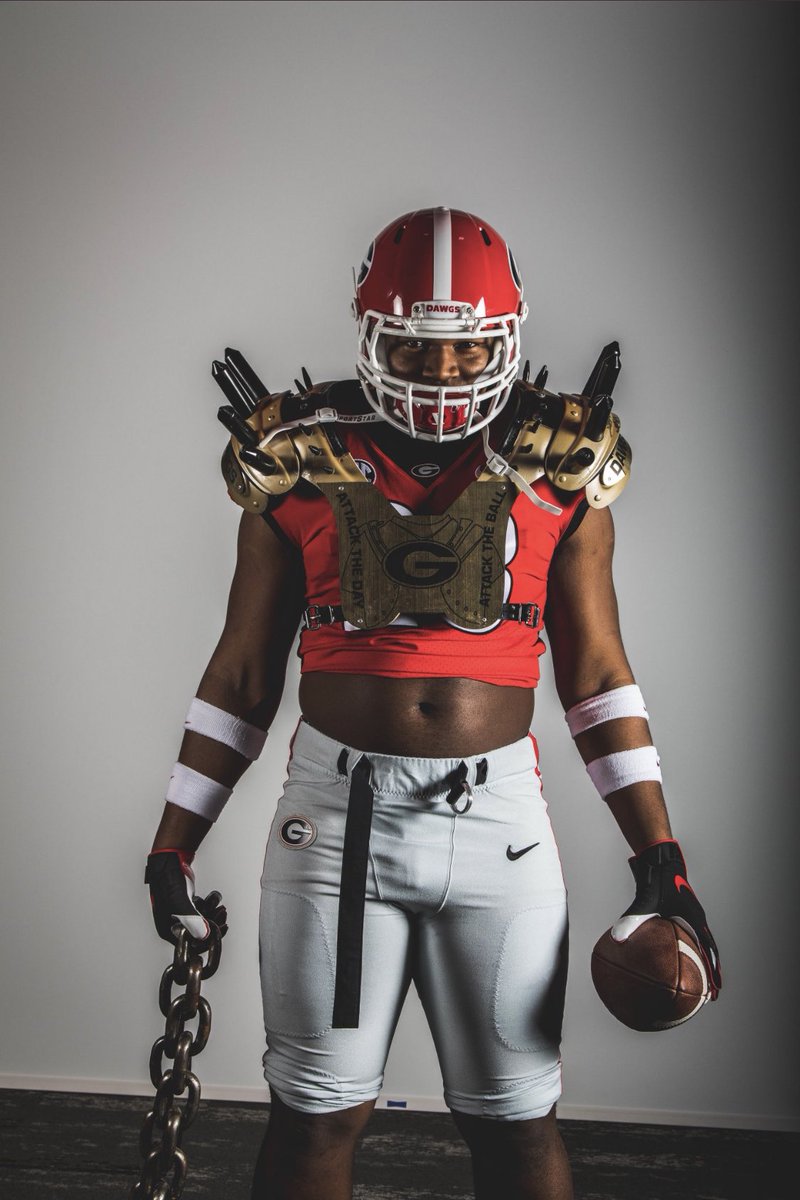 DEFENSIVE LINE
Jalen Carter – 6'4 301 – 4-Star
Nazir Stackhouse – 6'3 305 – 4-Star
Warren Brinson – 6'4 299 – 4-Star
Gervon Dexter – 6'7 286 – 4-Star
Zykevious Walker – 6'4 275 – 4-Star
In my opinion, it is only a matter of time until Gervon Dexter flips from the Gators to the Dawgs.  Where there is smoke there is fire and words can't put the fire out.  Adding Dexter and Walker while Jamil Burroughs decides to look elsewhere and the Dawgs would round a great defensive line class.
OUTSIDE LINEBACKER
Jordan Burch – 6'5 260 – 5-Star
This is the annual shocker that Kirby Smart will pull off for the Class of 2020.  With Clemson already loaded up with defensive lineman and Georgia's pass rush performing at an elite level during the 2019 season, Burch will join the Dawgs.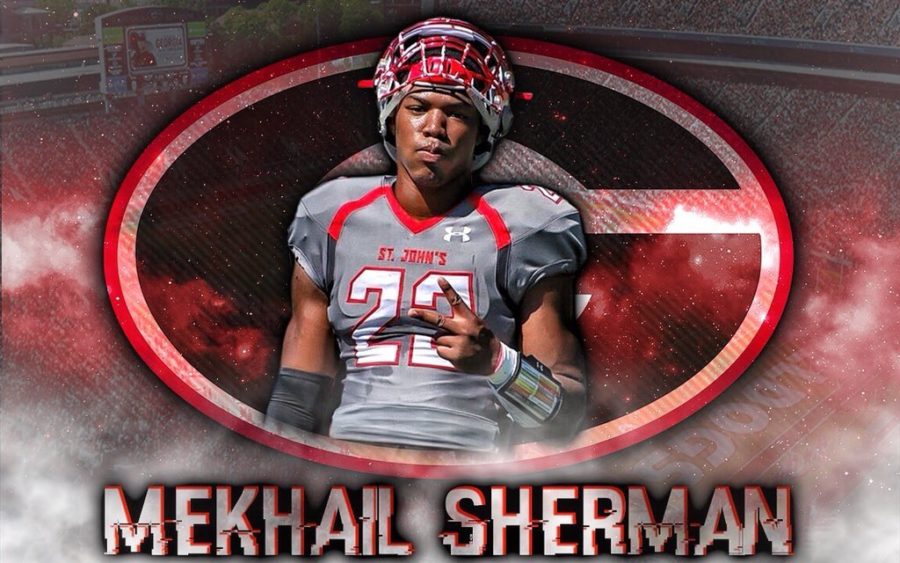 INSIDE LINEBACKER
Mekhail Sherman – 6'3 235 – 5-Star
The Dawgs have a stud in Mekhail Sherman and will go hard after Justin Flowe and Noah Sewell but won't be able to reel either in.
CORNERBACK
Jalen Kimber – 6'0 170 – 4-Star
Kelee Ringo – 6'2 205 – 5-Star
Kimber is a freakish athlete and Ringo is an instant impact player on the collegiate level and the Dawgs will be very happy to add those two.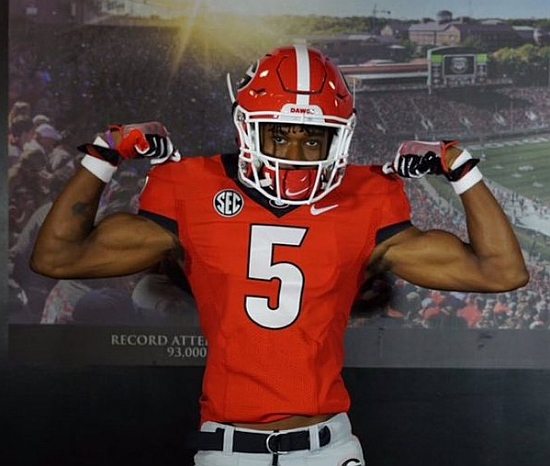 SAFETY
Nadab Joseph – 6'2 190 – 4-Star
It is going to be a Georgia v. Alabama battle for Joseph once again and Kirby will be able to lure him back to Athens after J.R. Reed and Richard LeCounte depart for the NFL.
SPECIAL TEAMS
Jarek Zirkel (Kicker) – 6'3 185 – 3-Star
With Hot Rod exhausting his eligibility the Dawgs bring in another kicker with a big leg that should be ready to contribute as a true freshman.