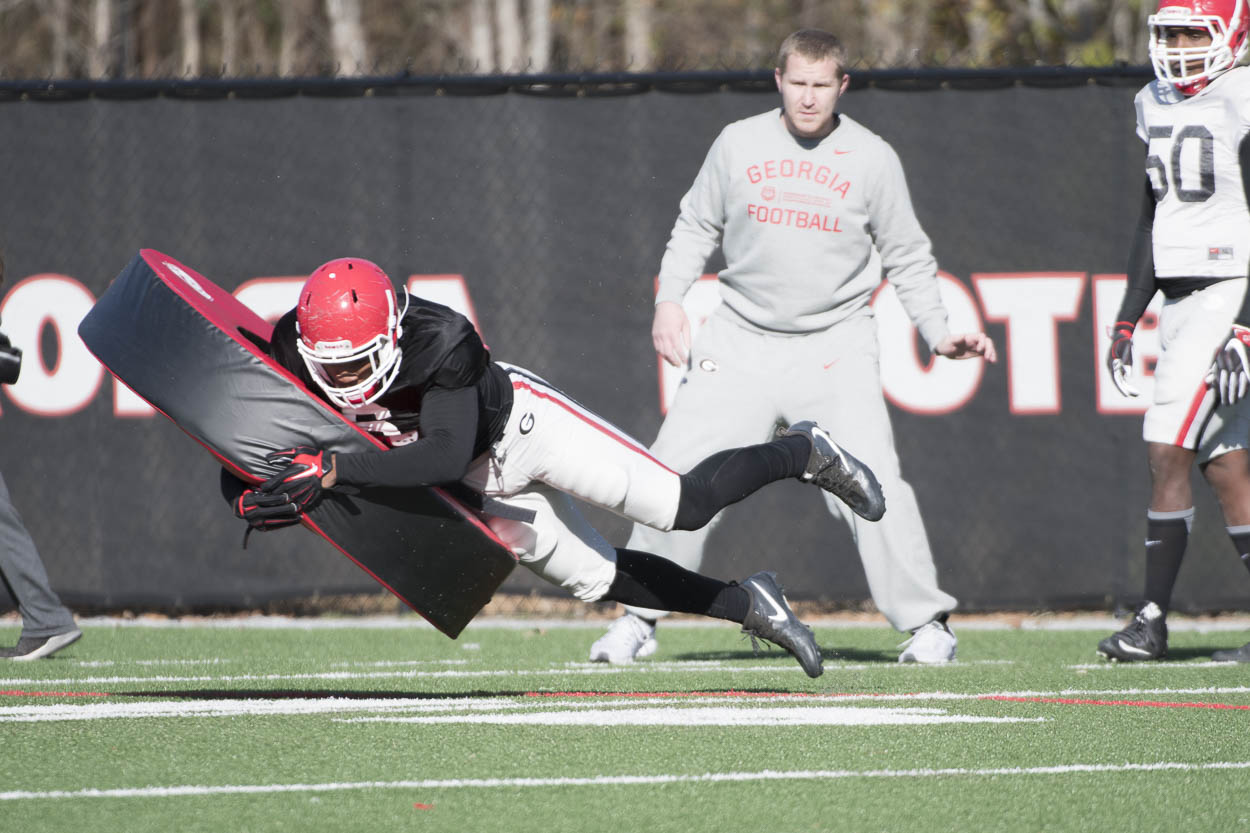 The Georgia Bulldogs have had to make position changes for their lack of depth at inside linebacker this season and this may continue to be an issue going into the bowl game.
The Bulldogs started off the season by having one of their most experienced inside linebackers, Tim Kimbrough, transfer from the program and his departure left the Bulldogs thin at inside linebacker, which forced them to switch Rashad Roundtree from safety to inside linebacker to compensate for the loss.
Injuries have also plagued the Bulldogs at inside linebacker with senior Reggie Carter and sophomore Natrez Patrick both missing time this year due to injury.
Natrez Patrick has dealt with lingering injuries throughout the latter part of this season and although Patrick is set to be a more involved participant in practice this week, his availability will be something to keep an eye on going into the bowl game.
When asked if he felt that Patrick would be available to play in the bowl game Smart had this to say:
We're hopeful that he will, more hopeful than we have been in the past, but it's not definite. Basically, we're gonna be able to do more stuff with him in practice so he'll still be in a black shirt, just to protect him and the guys who block him, but we think he's closer to being able to play.


Reggie Carter is also on the injury report once again for the Bulldogs as he is dealing with a hyper-extended knee.


Smart went on to say that he felt that Carter was more in doubt for the bowl game than Patrick.


If the Bulldogs have one or both of these players miss the game, then they will have to count on Roquan Smith, who has been a consistent force for the Bulldogs this year, and either Juwan Taylor or running back-turned-inside linebacker Tae Crowder.


Regardless, The Bulldogs have a depth issue at inside linebacker that could play a factor in their upcoming bowl game against the Horned Frogs of TCU.