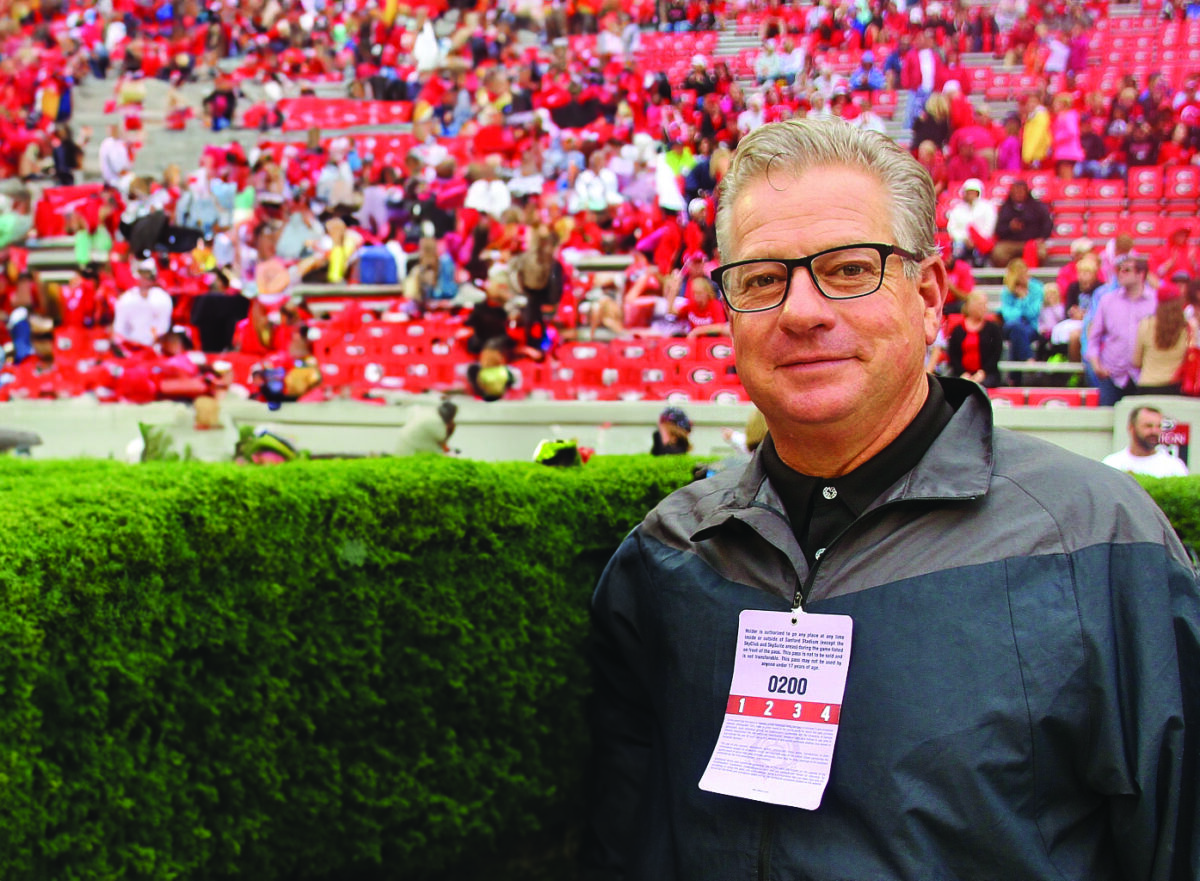 Offensive Player
Brock Bowers TE – Well let's just pick up where we left off some eight months ago in LA …. Brock is the best player in college football!!! It really is that simple folks. You don't have to be an expert to realize his talent on the field. Bowers' play Saturday further proves the value of the TE in the UGA offensive. Brock had seven receptions for 77 yards which averages 15.4 yds per catch. Not only was his performance typical of Brock but his play excites the team and they respond. Brock is certainly one of the leaders of this team and his play motivates the team as he did Saturday. I am not sure if a TE can win the Heisman, but if it goes to the best football player in college football – Brock is in that conversation.
Defensive Player
Malaki Starks – the sophomore from Jefferson, Georgia continues to be a dominant force on the field. After a freshman season that put the country on notice, Malaki is going to be a star in 2023. Starks started the year with a very physical performance against the Sky Hawks with eight tackles (three solo), five assists and a pass deflection. That kind of play will allow the defense to be as aggressive as needed depending on their opponent and that is a dream come true for the defensive coordinator. On a defense that returns eight starters, Malaki is a special talent and the Dawg Nation will enjoy watching this star shine!
Special Teams Player
Peyton Woodring – Well I think you know the direction I am going in on this topic … PLACEKICKER. In his first game as a Bulldog, Peyton Woodring, the freshman kicker from Lafayette, Louisiana made his debut against the Skyhawks and did it with consistency and poise. Getting your first start in football always gets your mind wandering and your heart beating, which can be a problem if those feelings take over. That was not the case for Peyton Saturday going 2 for 2 on FGs and 6 for 6 on extra PTs. Job well done and my advice, "On to the next kick." … Peyton will be a key in many games to come for the Bulldogs.
UNSUNG DAWG OF THE WEEK
Sonny Seiler – the passing of Sonny was a blow to the Bulldog Nation and on the weekend UGA XI – BOOM took over duties at UGA. Sonny dedicated his life to the University in so many ways, but none compared to his family's commitment to providing our mascot over the last 60+ years. The most loved mascot in all of college football, Uga, lives here at the University of Georgia. Sonny will always be watching his University from above and every Saturday Sonny will be watching his Mighty Bulldogs play and he will have all his beloved Bulldog mascots next to him! What a sight to see!!!