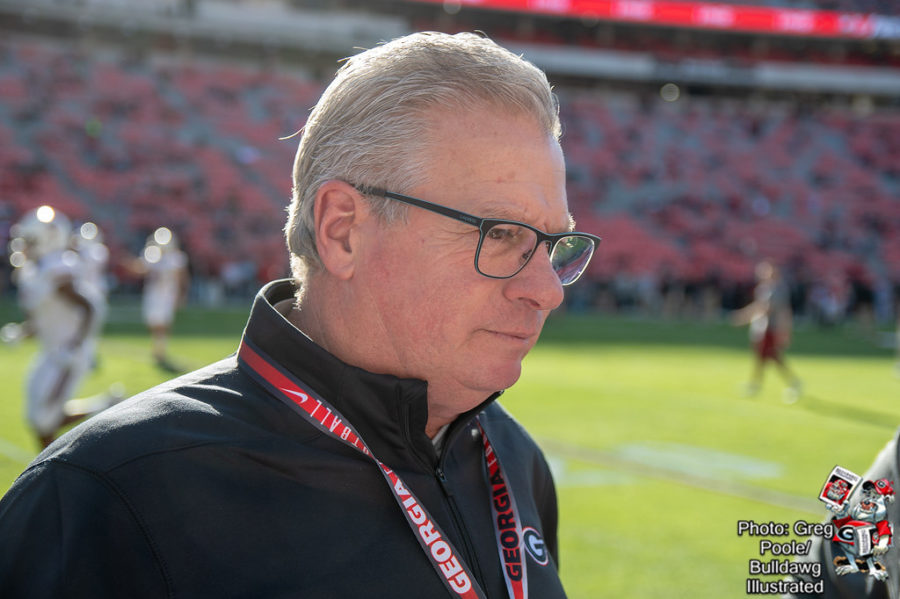 Each week, Georgia and Chicago Bears Hall of Fame legend Kevin Butler picks his Players of the Game. A member of numerous Halls of Fame and holder of a slew of records, Butler co-hosts DawgTalk on Georgia Football Saturdays and the famous Bulldog Brunch from the Hilltop Grille on Sundays.
Offensive Player of the SEC Championship Game– Brock Bowers. Well the Mackey award lost a little respect in my book with the exclusion of Brock on their finalist selection. The freshman from Napa Valley, California is truly getting better with age. Seems like I could have made Brock the Player of the Game each week, and certainly his performance in the SEC Championship Game gave our offense a huge boost. 10 catches for 139 yards and a TD showed why Brock should be a first-team All-American. We're going to see Brock showcase his talent over the new year. And for the next two years, he will be one of the greatest that ever came out of Georgia.
Defensive Player of the SEC Championship Game – Nakobe Dean. In the first loss of the season, our defense seemed to be the team that looked the most different, except for the 2021 Butkus Award winner, Nakobe Dean. In a game where our defense seemed outmatched, ND had five tackles and four solos along with two pass deflections and two QB hurries and covered receivers that were split wide. Amazing performance by an amazing linebacker and leader that will be needed to get the defense ready to lead a final charge.
Special Teams Player of the SEC Championship Game – Jake Camarda continues to be a tremendous weapon for the University of Georgia football team. Four punts for an average of 52.5 yards trapped Alabama inside their 20 three times. His five kickoffs were all touchbacks, limiting a powerful Alabama return team to zero yards and opportunities. As Jake continues to flip the field, he will be a weapon that can help us smile in the new year. Jake is one of the best to ever punt at UGA and he will be dearly missed after this last run.