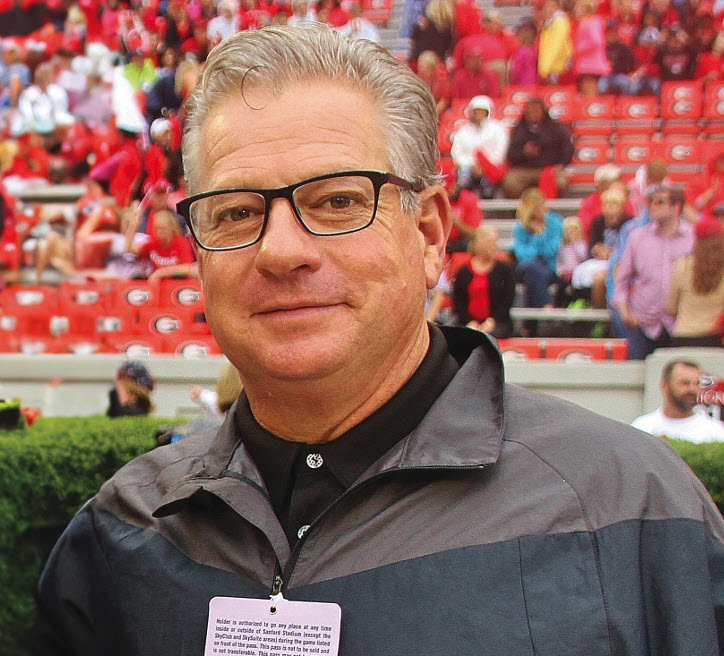 Offensive Player
Daijun Edwards – No. 30 on the field, brought a nice comforting feeling throughout the stadium Saturday against the Gamecocks. The senior from Norman Park, Georgia, Colquitt County, brought back the hard physical style of play that we have been missing at tailback. With Coach Bobo at the helm, he went back to the 80s and for the first time in a while, a Georgia running back had 20 carries in one game. Daijun gained 118 yards against a tough South Carolina team but in the end he won that battle. As Georgia goes so does their running game we were very fortunate to have Edwards back at work. I expect 20 carries might be one of the lower games as we go into the SEC. Glad to have Daijun back on our winning sandwich!
Defensive Player
Kamari Lassiter – We knew Spencer Rattler was going to be a factor in that our defensive backs had to step up and have their best game of the season. Well, they certainly had their best second half of the season and Lassiter led the way with aggressive coverage and a defensive mindset to stop the "quick toss" throws to the outside. Kamari had four tackles, two solos, and 2 1/2 tackles for a loss. That kind of aggressive play from Lassiter gives Georgia a double threat at cornerback with him being able to provide great coverage and strong run support. He is surrounded by a talented, defensive backfield that will keep getting tested throughout the SEC schedule. The junior is playing Bulldog football right now. Keep it up.
Special Team Player
Brett Thorson – the second year punter from Australia performed like a seasoned veteran for the Bulldogs. In a game where special teams play is a factor in the outcome for both teams, Thorson was the one true special teams factor that went Georgia's way. He was only needed three times, but after the 111 yards in the air pinned the Gamecocks inside the 20 three times. South Carolina's offense can hurt you with a short field and his excellent punting gave Georgia's defense a much better opportunity to be aggressive with Carolina having to drive the length of the field. He's a good old bloke from down under. Keep it up Brett.
UNSUNG DAWG OF THE WEEK
Clearly the crowd was needed this week and the 12th man showed up. We knew South Carolina was coming to Georgia feeling more like playing Between the Hedges was playing at the neighborhood playground. Not so fast gamecocks! The 12th man showed up which was a factor with the 11 Gamecocks' penalties. When the crowd shows up in Sanford Stadium, it makes for a very difficult atmosphere, which came to life in the second half with the Bulldogs play. Kirby Smart said the crowd should always remember they were a factor in Saturday's performance – proof that the 12th man lives Between the Hedges.