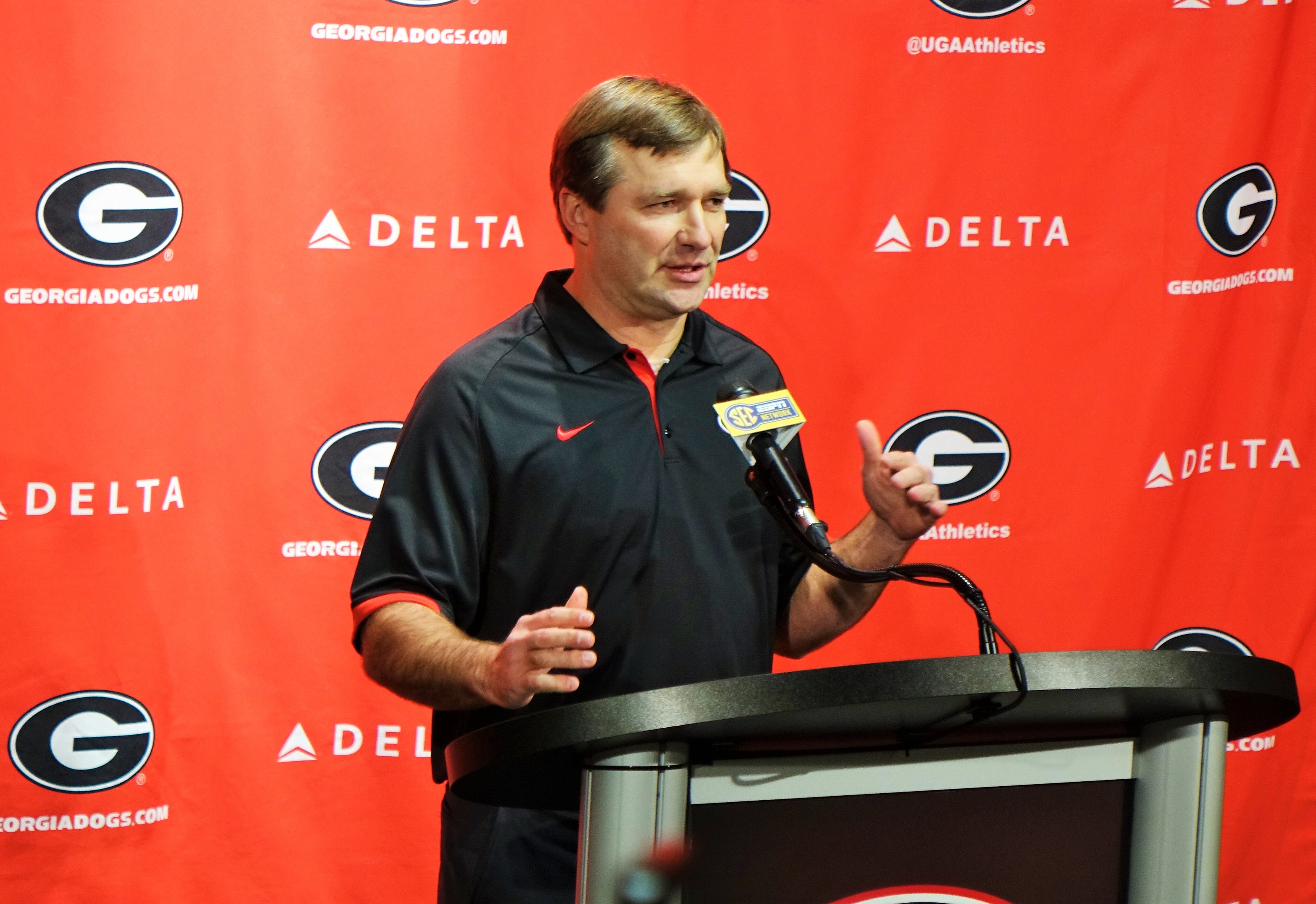 The Maurice Smith saga has been an ongoing situation for the past few weeks and Kirby Smart was asked about his view on graduate transfers. Although he had to stay away from making any comments on Maurice Smith's specific situation, because Smith is technically a recruit for Georgia, he still spoke his mind on graduate transfers and his views seemed to differ from his former boss and mentor Nick Saban.

If you are not familiar with Maurice Smith's story, the basic problem that surrounds him is not the fact that he wants to transfer from the University of Alabama but that he wants to transfer to another school in the Southeastern Conference, namely the University of Georgia. Smith and his family members have stated their desire to transfer to Georgia but Nick Saban will not allow it.
Members of the Alabama staff have stated that they want to help Maurice Smith in anyway but they will not allow him to transfer to any school within the SEC. This puts Smith in a hard spot because he wants to transfer away from Alabama to Georgia but Saban will not allow it. Smart had a different view on how he would handle a player, who wanted to handle to another school in the same conference. Smart boldly stated that he wanted every kid that came to Georgia to graduate from the University of Georgia, but if they wished to attend another University then he would allow them to, even if it was in the SEC. This is what Kirby had to say about the situation:
Every young man that we want to bring here, to the University of Georgia, we want them to graduate from this place. If they have an opportunity to go to graduate school at another place, I certainly think that's something we're gonna let them do and have an opportunity to go, once they've graduated.
Coach Smart's different view from Saban on the matter came when he was asked if he would even allow graduate transfers and he confidently said:
Absolutely
This is one of the first times that Coach Smart has differed in opinion with is former boss Nick Saban, but this will not be one of the last times that these two head coaches butt heads on a critical matter. The Saban versus Smart or master versus apprentice saga will continue to grow through the years and should be a very interesting battle to watch out for in the future.