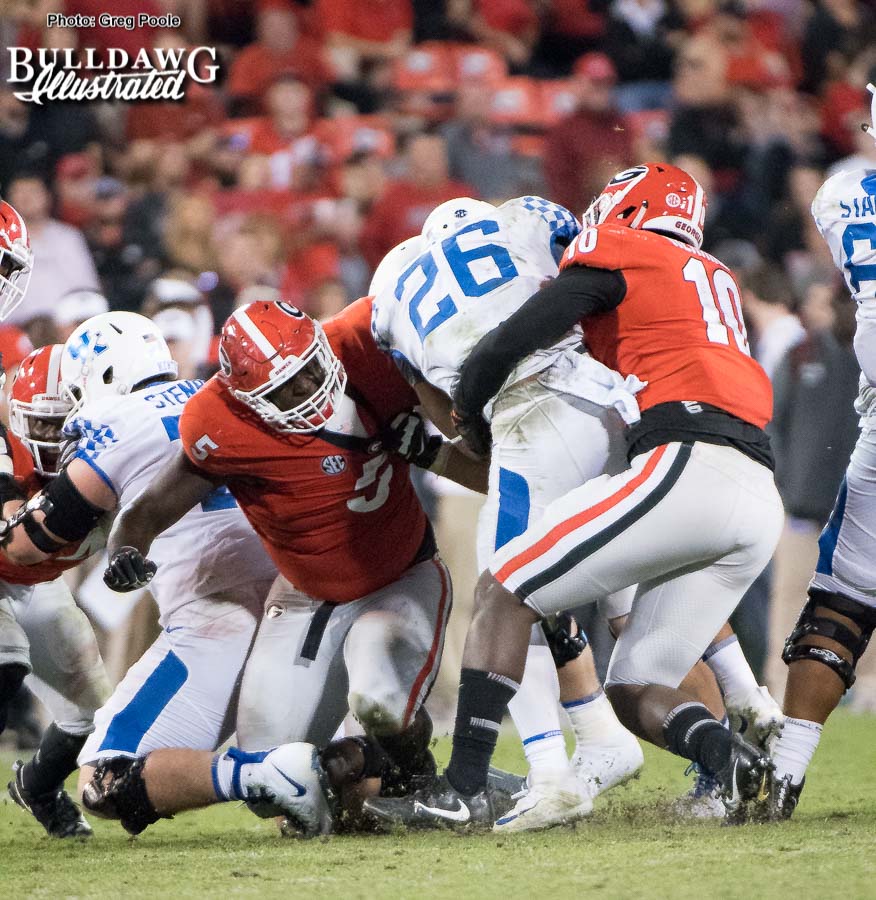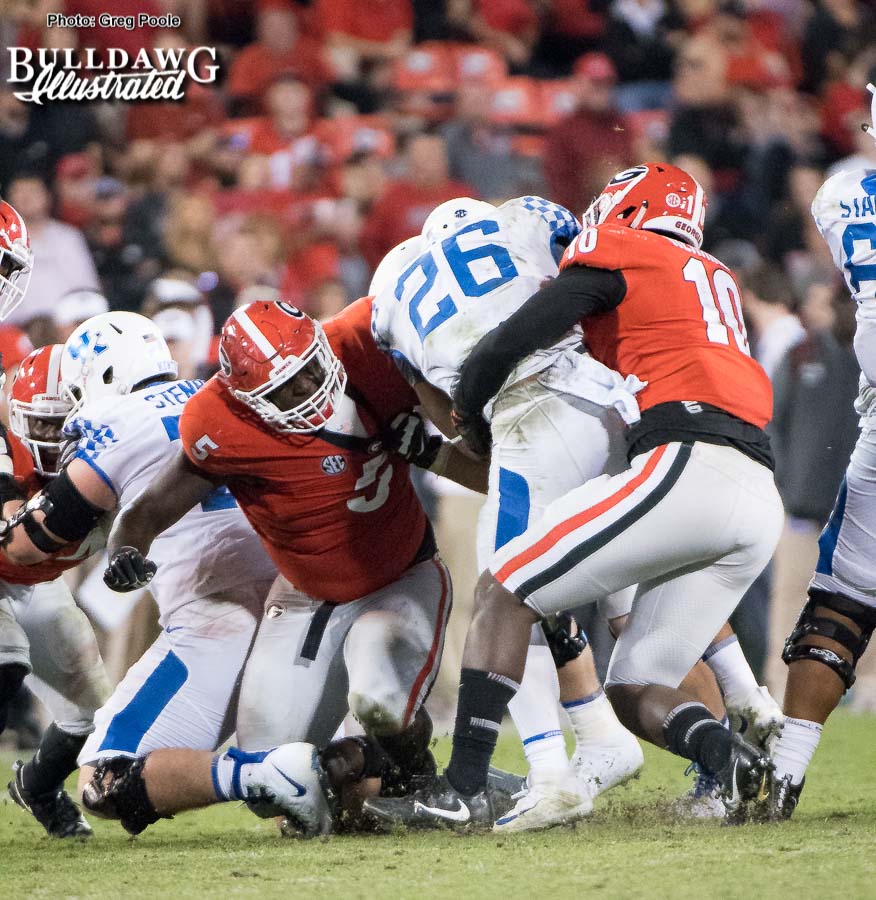 Kirby Smart talked about freshman defensive lineman, Malik Herring on Monday during his press conference. He mentions the freshman's role on the line and how it continues to grow each week.


Smart talked about how Herring works double duty on the scout team and with the defensive line. He mentions that he's conscientious about his job on the line and prideful in what he does.
"He's very conscientious about his job," Smart says. "He's very prideful in knowing what to do and his increased role throughout the year because he's continued to get better. He works kind of half the day on our scout team and does a good job working down there. He gives good effort and we tell him he earns reps with us by how he performs on the scout team. And he's doing a good job of that. He had a little more role last week, so he was able to go in and play some. He'll continue to grow that role this week. He's extremely athletic; I think he's a talented young man that's got to continue to get bigger and more physical."
With John Atkins and the potential of several underclassmen leaving the defensive line for the NFL after this season, it's important to see him develop. Herring has big shoes to fill after this season, and with his responsibility growth each week, it seems Smart and company trust him. Smart seems to like the freshman, so it will be interesting to see how the staff continues to develop him.
For Smarts full press conference check out the YouTube clip below.
Recent Articles by Savannah Leigh Richardson


[pt_view id="8722077nva"]