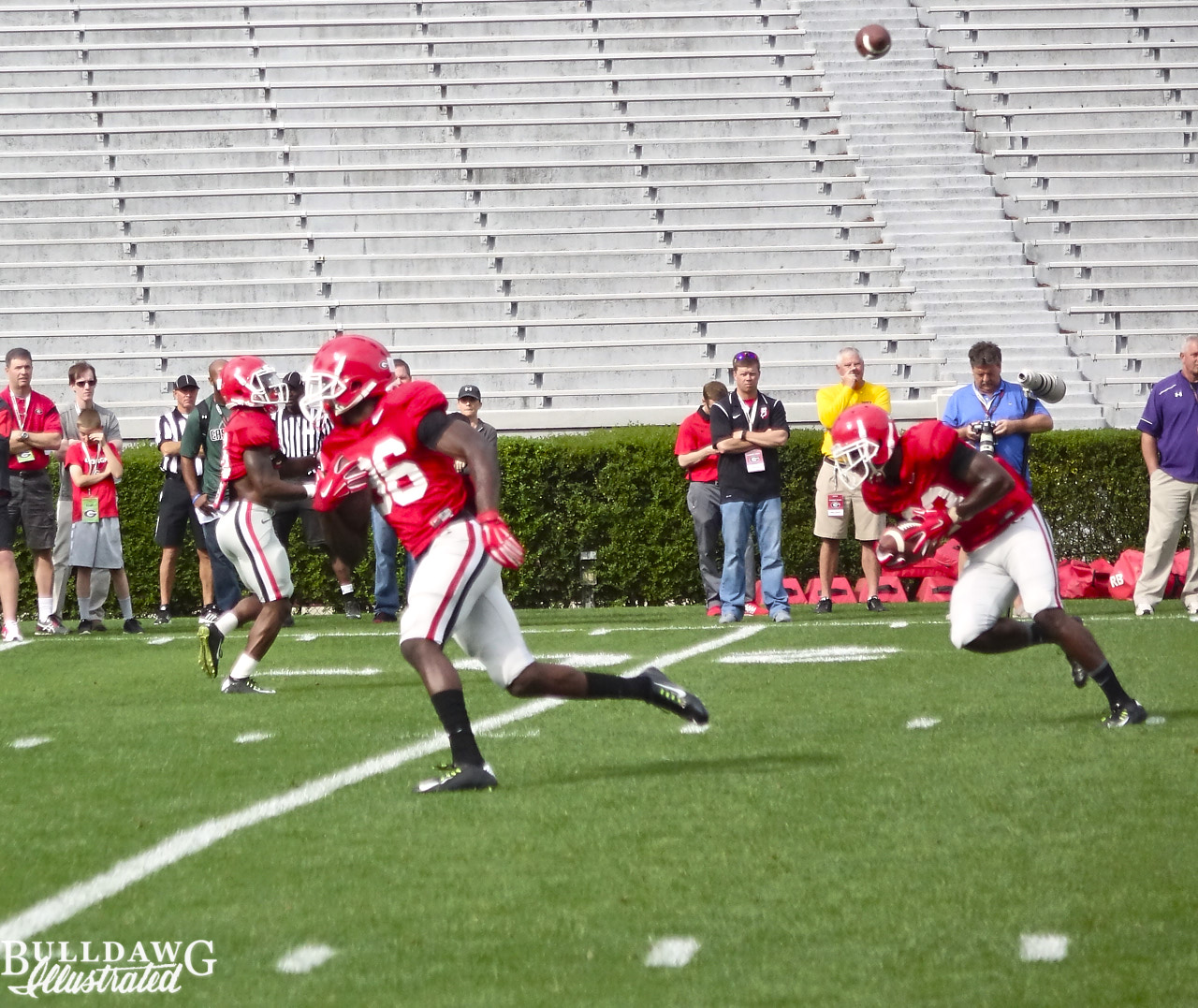 [su_spacer size="20"] The Georgia Bulldogs 2016 recruiting class was an impressive list of talent with a large amount of 4 and 5 stars that highlighted the class. With six early enrollees, two five-star recruits and four four-star recruits, the Bulldogs are hoping that these talented players can come in and have an immediate effect. One of these early enrollees that has really stood out in Kirby Smart's eyes is wide receiver Riley Ridley.
[su_spacer size="20"]
Riley Ridley was a surprise commit for many members of the Bulldog staff, but his brother Calvin Ridley may have had a large role in getting Riley to Athens. If the name Calvin Ridley rings a bell it is because he was a stand out receiver for last year's national champion Alabama Crimson Tide. Calvin apparently made a strong push to get his younger brother to Athens and the Bulldog coaching staff must be very thankful that he did. Kirby Smart had this to say on Calvin Ridley's efforts to get Riley to UGA:
[su_spacer size="40"]
His brother was very adamant that he wanted Riley to come here. I can't really tell you why. I don't know why. He just wanted him here and I'm glad he's here.
[su_spacer size="40"] Riley is on the right track to have a successful career in the red and black as he continues to have superb showings in practice. He usually takes third team receiver reps but has even earned reps with the second team due to his impressiveness. However, the one portion of practice that Ridley has been the most outstanding is special teams.
[su_spacer size="40"] Ridley has been playing the wing position in special teams, which is usually a position that is reserved for bigger players but Riley has stood out for Coach Smart with his tenacity and toughness in the position. However, There is one area of Riley's game that Smart would like to see Riley improve on and that is his vertical speed. Kirby Smart had this to say about Riley Ridley:
[su_spacer size="40"]
He's a competitive kid and he's tough but he's gotta work on his vertical speed. He's not a super fast guy but he's a kid from south Florida that is not afraid to compete…I'm pleased with where he's at.
[su_spacer size="40"] As Riley continues to grow and develop in practice, It should be expected that his role will soon increase in multiple aspects of the Bulldog football team.
[su_spacer size="40"]