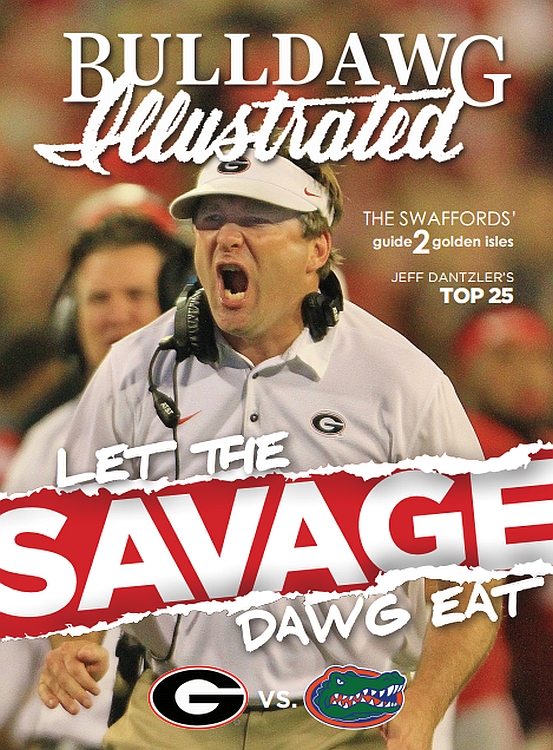 Bulldawg Illustrated is proud to bring you issue No. 10 for 2017 for the annual Georgia-Florida game down in Jacksonville titled Let the Savage Dawg Eat.


Inside you will find 56 full-color pages chalk full of articles previewing the Georgia-Florida game along with social features which include this issues features starting on page 29 and titled guide2 GA/FLA in the Golden Isles with Katherine and Hudson Swafford compiled by Katy Wildes and guide2 Halyard Restaurant Group with Chef Dave Snyder by Cheri Leavy on page 30. Also don't miss out on Cheri's Georgia Girls interview with UGA Alumna Emily Hines on page 26 and PROUST interview with UGA Alumnus Lex Kenerly on page 36. Hamilton Culpepper is back with another What's the Word? Spotlight with Jerry Varnado on page 53. Plus, don't miss out on those incredible fan photos from UGA's 53-28 homecoming victory over Missouri and much, much more!



---
---
MISS OUT ON A PREVIOUS ISSUE?
2017 BULLDAWG ILLUSTRATED PRINT EDITIONS
2016 BULLDAWG ILLUSTRATED PRINT EDITIONS
2015 BULLDAWG ILLUSTRATED PRINT EDITIONS