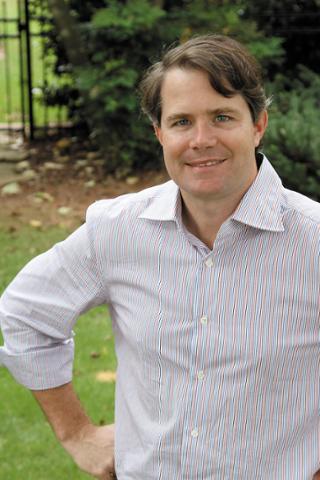 It's hard to believe the 2016 regular football season has come and gone. Yes, that's right our boys in red and black are down to one final bowl game. And while the entire Bulldog Nation had much bigger aspirations than the Liberty Bowl, you can't beat the match-up in Memphis versus the formidable, TCU Horned Frogs.
As our cover reflects, the goal for the Liberty Bowl is to ring the bell, which of course means closing out this year with a victory. And who better to lead our team than Nick Chubb and Sony Michel. The running back duo came into the Georgia program together in 2014, and contributed mightily each time they stepped on the practice and playing field. For that, I certainly give them a tip of the hat. If the Liberty Bowl is in fact their final game as Bulldogs, it would be only fitting for them to have huge performances towards a Georgia win. Make it happen guys, you deserve it.
With the close of the season, now is the appropriate time for some reflection.
On page 10, Jeff Dantzler splits the uprights with his commentary. As JD remarks, "the season at Sanford Stadium was some, darkly comic Greek tragedy with a trio of head-spinning losses by three, one and one …" Despite his obvious agony, he is in complete "buy" mode for the trajectory of the football program under the leadership of Kirby Smart.
As the old saying goes, Rome wasn't built in a day and that certainly proved true for Kirby in his first year as a head coach. This season, Kirby, along with all us who bleed red and black, took some lumps on a rough and bumpy ride. As Kirby pointed out after several post-game losses, our team is full of fighters. That, my friends, is exactly what the future of this program should and will be built upon.
Like JD, I have the utmost confidence that Kirby Smart is poised to get Georgia back to Atlanta to play for an SEC championship and even grander aspirations. To make that happen, recruiting is king and Kirby and his staff are proving to be Road Dawg assassins. With Signing Day only seven weeks away, finishing with the same fighting attitude of his players must be Kirby's charge.
On pages 36 and 37, Bl's Bob Miller does a great job of updating our readers on the progress of the 2017 class. I know it got me fired up seeing some of the sheer size of future Bulldogs. Without a doubt, our head man is a recruiting machine with laser focus. Although like many of you, I look forward to seeing Kirby grow even more in the other areas of being a head coach.
After Signing Day in the off-season, I sincerely hope he might be able to find time to embrace the fans in the Bulldog Nation. Yes, he's here in Athens to win football games, but there's nothing wrong with enjoying the ride of his elevated position in the state. And much like the 2016 season, Kirby's relationship with the media was up and down. Perhaps, I'm being Pollyanna, but I think being both forthright and cordial is doable.
I can only imagine the pressures that are brought on by being a head coach in today's "what have you done for me lately society." All and all, I think Kirby has done an excellent job in year one. What I like the most is his enthusiasm hasn't waned, even with the lumps he and his team endured. That type of enthusiasm to make Georgia the best it can be is contagious. Back in February, it certainly made me look at how Bulldawg Illustrated could be better. With this 14th issue of our new, magazine format, I feel like we have done our part in making Georgia better.
I'm also hoping that our athletic department will spend the off-season finding ways to make our fans' gameday experience the very best it can be. With the raise in the ticket donation pricing, there's certainly some angst out there. However, it is worth reminding folks that it's the first donation adjustment since 2005. I fully expect our fanbase to continue their support, and in return the experience in Sanford Stadium to be the best it's ever been in 2017.
Since it's the end of the year, I encourage anyone who loves Georgia to consider a donation beyond your football tickets. For instance, the Magill Society is doing great things for the future of our athletic department. And beyond sports, the University has launched its Commit to Georgia campaign, which I encourage you to explore by going to give.ugu.edu.
Like I said, let's follow the enthusiasm of Kirby by making Georgia the best it can be.
I sincerely hope you will enjoy this issue of BI. It's another great one, and for that I'm most appreciative to our entire staff for all their hard work this season. Putting out 13 of these in 17 weeks is a herculean task, but our team from our writers/designer to our sales staff to our delivery crew answered the call each and every week. And the biggest thank you goes to our advertisers, who make producing this fun, labor of love possible. Thanks so much.
Since this is our last print issue until late May, I encourage you to keep up with everything Georgia on our website at bulldawgillustrated.com. Also, please consider loading up your car and getting to Athens to support all of Georgia's sports programs. Lots of hoops, swimming, gymnastics, baseball and softball are on the horizon. Also, our men's and women's tennis programs will again be hosting the NCAA Tennis Championships in the second half of May.
Finally, let's rally behind our hard, fighting football team and ring the victory bell by at the Liberty Bowl.
Merry Christmas and Season's Greetings to all … See you in May … Go Dawgs!!!