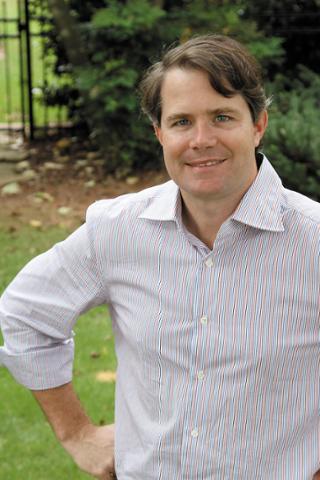 Like everyone in the Bulldog nation, my heart is broken by what transpired on the final play versus Tennessee on Saturday. I wasn't sure how I would put it into words and then I received our "From the Field" article from our sideline scoop, Greg Poole. You can read the entire piece on our website, click here to read, but his intro below certainly hits the nail on the head.
"Fans become emotionally involved in a football game, without a doubt. However, when young men compete to the best of their abilities and lose a game on a last-second play, the emotional impact is far greater than a fan can imagine."
"Those of us whose job it is to analyze the sport will come up with various turning points and miscues that contributed to the outcome in Sanford Stadium Saturday night, but Georgia's players have to swallow all that that disappointment, put all of the shoulda, coulda and woulda out of their minds, and begin to prepare for a date with the South Carolina Gamecocks in Columbia next Saturday night. The toughest job for players and coaches this week will be to self-enforce the 24 hour rule. That is, they must flip an imaginary 'move-on switch' and prepare for a team that always plays their best against the Bulldogs, especially at night in Columbia."
"I felt sorry for the players selected by the staff to give postgame interviews. How on earth can an 18-22 year old with grass-stained tape unraveling from his arm, grass still stuck to his face and arms and sweat still beading on his forehead, give thoughtful responses to questions that, by the asking, continually reopen the wound slashed into their psyche by the just completed contest? Of course, the answer is that they just suck it up and perform, just like they will Saturday."
Like Greg indicated above, somehow our team and its fanbase must now put the Tennessee loss behind us. For this reason, we thought our cover headline, Carolina Crunch Time, was most appropriate. I assure you that Will Muschamp and his Gamecocks aren't feeling sorry for the Bulldog Nation as they prepare for Saturday night's game. In fact, they too are trying to get rid of the bitter taste of back-to-back losses.
A good look at South Carolina reveals a team that plays excellent defense and keeps the score close. And of course, they will have their raucous fanbase in rare form for the night game. Gosh, Williams-Brice stadium sure is annoying, which is why it is no wonder (as Jeff Dantzler point out on page 10) that Georgia hasn't won there in their last three visits. Cue the chicken crowing sound and the blaring Sandstorm over and over again. Like I said, annoying stuff indeed.
Nonetheless, it's time to rally and make the trip to Columbia. I'm happy to report that our crew at BI has produced another solid issue to get you ready for the game. In our social section, we visit with UGA alums and TV personalities, Shep Rose and Ella Dorsey. Also, the BI camera was in action at the Tennessee game. Other than the outcome, it was a splendid weekend with nice weather and the streets of Athens bustling. Our sports team continues to churn out excellent content week after week. It's a grind, but our guys are pros and never miss their deadlines, which is most appreciated.
Speaking of that, the clock is ticking on me, so I better bid farewell. The last two weeks haven't been kind to our hard fighting team, but I'm confident the lumps they have suffered are going to prove beneficial on Saturday night. See you in the Hen House … Cocka-doodle-doo!