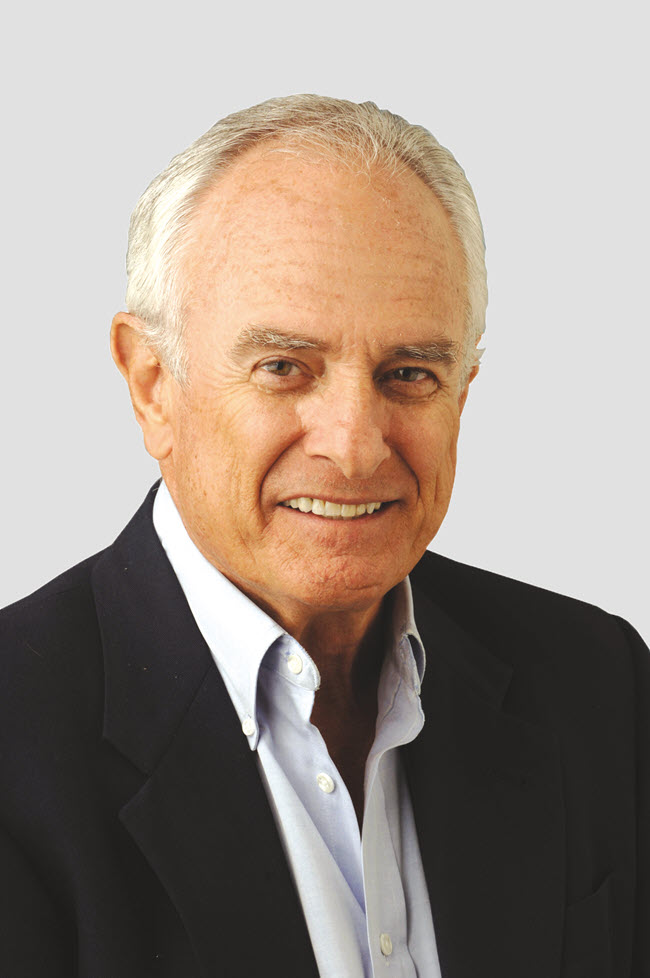 EASTMAN – It takes three hours—maybe a little more, depending on traffic between Madison and Eatonton, where the widening of U. S. 441 into four lanes brings traffic to a standstill at one or more places to get to Eastman, the seat of Dodge County, from where I lay my head when the sun goes down.
Getting here allows for a sojourn on one of the most compatible stretches of highway in our state. U. S. 441 has been "four-laned" much of the way from Eatonton to Douglas. This route, in its entirety, offers a very pleasant drive from Dillard in Rabun County to Fargo in Clinch County—from North Carolina to Florida. (South of Dublin, you take Ga. 117 to get to Eastman).
I have driven the entire length of U. S. 441 over the years and have enjoyed stops along the way. On a recent trip, I took a break in Dublin with my longtime friend Dubose Porter, publisher of several newspapers in our state's mid-section.
Later, he handed off some delightful tomatoes from his friend Louie Curry, a real estate entrepreneur renowned locally for his vegetable garden, which is accompanied by a "Hoe House," which is a gathering spot for friends who drop by for a vegetable from the garden to be linked up with a preferred libation.  Many of the world's problems are solved in the Hoe House, as you might expect.  And a good time is always enjoyed by all.
Louie's wife Ann has a rose garden that is better known in Dublin than the one at 1600 Pennsylvania Ave. in the nation's capital. When Louie and his friends want to smell the roses, all they need to do is step out back.
Small towns across our state are forever a reminder that small-town life is usually a good life.   However, communities must work hard to remain viable and stable.  Drugs and crime visit rural Georgia as well as the metropolitan areas, but down-home living still prevails.  Agri-business flourishes in this part of the state, and the good neighbor policy is practiced routinely.
Church on Sunday is important, serving on the school board a taking- of-the-duty-for-the-kids priority; helping the booster club raise money for the football team is another priority parents are eager to commit to. High School football is where kids learn about teamwork and is an activity to develop leadership skills. Where else are they going to find that?
As you meander down the highway, you see birds perched on utility lines, making you wonder if they are in conversation? And about what? Trump and his modesty? Biden and his dexterity? Perhaps they discourse about bumper stickers as the traffic rolls by.
Crops are maturing for the harvest season. Towns like Homerville, Pearson, Broxton, Jacksonville (Ga.), McRae, Irwinton, and Scottsboro will enjoy the harvest moon like the rest of the world.
Country music stations dominate the airwaves, John Deere tractors dominate the fields, and the Georgia "G" is prominent wherever you go.  It is easy to conclude that this is a Georgia state.  A historian might remind you that there was a time when this area belonged to the Creeks.  That is a story that we simply don't want to revisit.
That is a reminder that there has been trouble and strife along the way in our state's past. There were racial tensions before segregation lost its toehold. You may find a Confederate flag here and there, but we will stick with the favorable times of today. Accentuate the positive. Eliminate the negative.
In Eastman, the Dodge Recreation Department was holding its annual fundraiser, organized under the leadership of Randy Spivey, whose objective was to accumulate enough funds to buy every kid in high school the latest in football headgear—helmets to provide the best defense against head injuries.
He and his committee went all out with door prizes and a live auction that brought smiles to the organizers when the evening was concluded. It was a high moment for a small-town community with a bent for goodwill and local fellowship.
Eastman is the home of Stuckey's, which was a forerunner of the convenience stores that proliferate today.  Stuckey's was popular with tourists who enjoyed the food, clean restrooms, and pecan products, the most famous being Stuckey's pecan log roll.  
At its peak, Stuckey's owned 368 stores nationwide in more than 30 states and featured its products on over 4,000 billboards.  W. S. Stuckey founded the company with a $35.00 loan and put up a roadside stand in 1937 to sell his pecan products.  His son, W. S. Stuckey Jr., became a five-term Congressman from the 8th district.
Leonard Floyd, a Georgia linebacker, who won a Super Bowl ring with the Los Angeles Rams, is from Eastman.  It is also the home of Martha Hudson, Olympic gold medalist in the 4×100 relay, Terry Coleman, former Speaker of the House in 2003-04, and of course, the Stuckey family, who gave us that tasty pecan log roll.
I am more thankful that Eastman gave us local citizens like Randy Spivey, a modest and unassuming man who has an altruistic bent to do some good for his community. You know, the salt of the earth type. You find a lot of those in small towns like Eastman.