[su_spacer size="20″]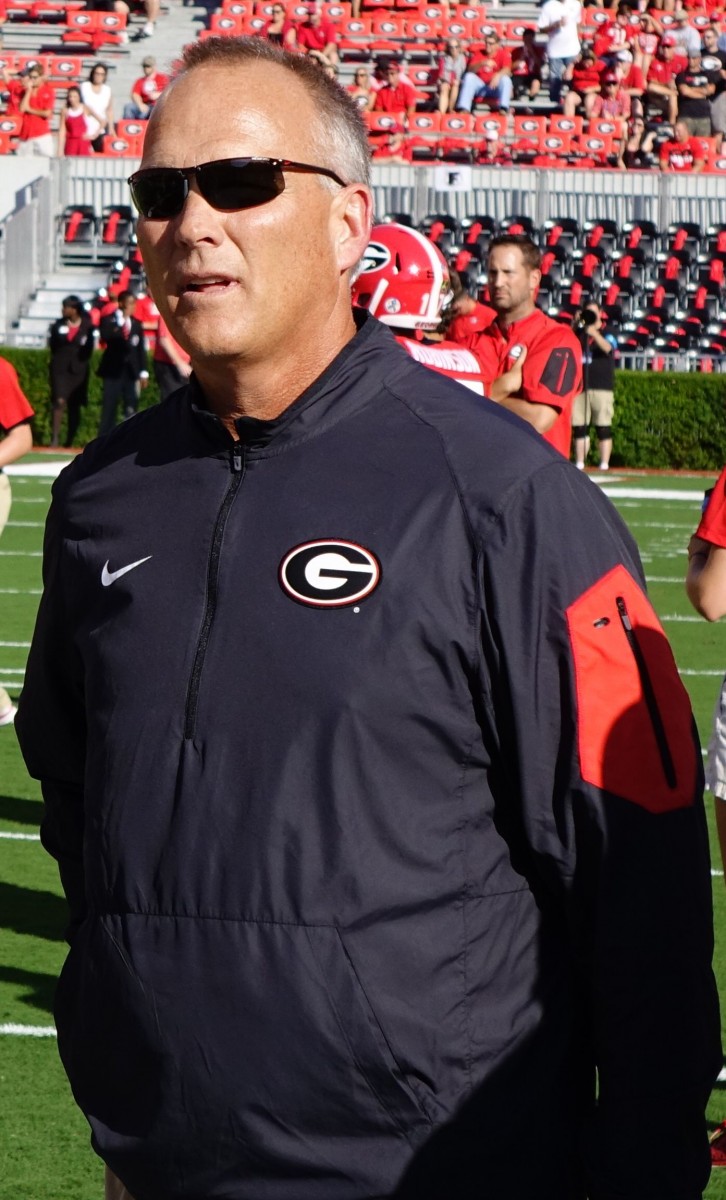 [su_spacer size="30″] In his Tuesday presser, Georgia's Coach Mark Richt talks about Georgia's up-and-coming game versus Tennessee.
[su_spacer size="20″]
Coach Richt gives props to Tennessee's special teams units and Volunteer running back Jalen Hurd. He also talks about getting the players used to the noise level of Neyland Stadium and making sure they are used communicate in that type of environment.
[su_spacer size="40″]
A very fast, athletic team; really, all the way around. When you look at statistics on them, the thing that jumps out the most is what they are doing on special teams. I believe they are number 1 in America in kick return. I think their punter is 3rd in America in punting average. I know they are in the top 5 or 6 in net punting nationally. Their punt return, I think they are 25th in America and maybe 1st or 2nd in the league. Just a dynamic return game especially, but the punt team has done great as well. Their kick off guy knocks it out of the park most of the time. So big challenge in special teams.
[su_spacer size="40″]
They are averaging over 400 yards offensively. They are very balanced throwing and catching it. They got a back Hurd carrying it a good bit averaging 98 yards per game. Kamara another side kick back there, great runner but also 2nd or 3rd in receiving. Very dynamic player. Their offensive line a bunch of 300 pounders. They are really an outstanding team.
[su_spacer size="40″] Coach Richt also compares the Vols to the Bulldawgs in that both teams have similar running back duos. Coach Richt also stated that they will start using loud speakers in practice to prepare the players for the crowd noise at Neyland Stadium, and yes. They will be playing "Rocky Top" to get the players used to that as well.
[su_spacer size="40″] Have I mentioned before that I really don't like that song Rocky Top. In fact I disdain it. Hopefully, the players feel the same way and will play well enough where we won't hear it as much on Saturday.
[su_spacer size="40″]
Mark Richt press conference – Tennessee week
[su_spacer size="40″]