Watch a fullscreen slideshow
HERE
.
Click
HERE
for our mobile photo app.
These photos can be viewed, downloaded
HERE
.
Mark Webb, Jr. came to the University of Georgia as part of the Bulldogs' 2017 recruiting class along with fellow Philadelphian, D'Andre Swift. Webb shared what it has been like for him and Swift to have their fathers be able to watch them play and develop as young men.
"It's definitely a blessing. Coming from where we come from. It doesn't happen a lot. It's a rarity… around the world," said Webb, Jr. "It's just like, you got to take it in, to be able to be here with family, is a blessing,"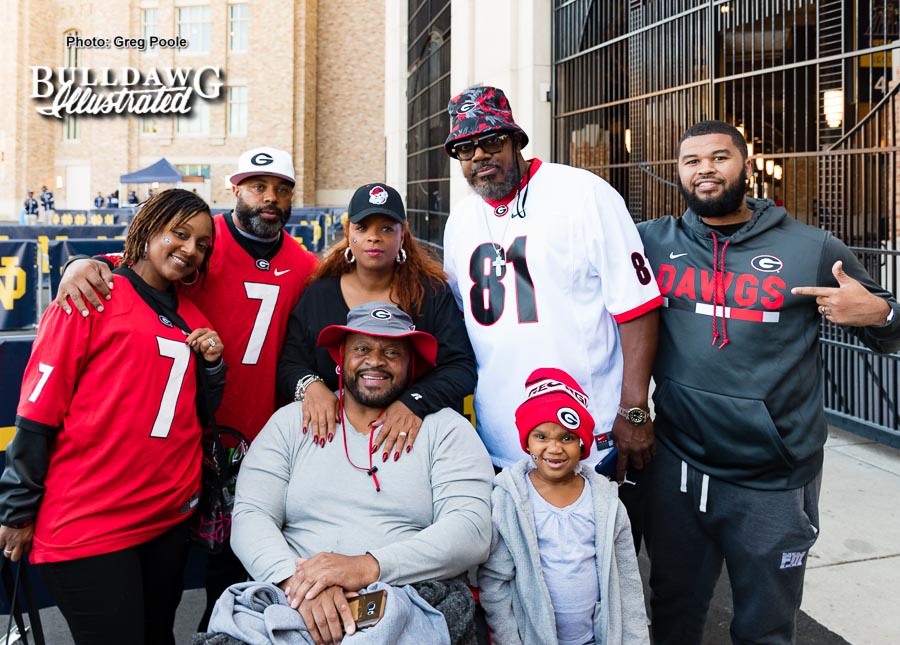 Webb, Jr. smiled and added that he didn't think his dad had missed but maybe one sporting event since he started playing.
"I feel like sports have been part of my life forever, and it just made me and him become closer. Everywhere I went, everything I did, I don't think he's missed, like, one sporting event. And he still came after, at the end of the sporting event."
And how did Webb get into sports?
"Everything was my choice. I don't think there was ever a time he had to question did I really want to do it because I was always an active child," added Webb, Jr. "He just wanted to make me happy. Where ever I wanted to go, he just made sure I was there."
Mark Webb, Jr. also talked about the upcoming Georgia vs. Tennessee game, the Bulldogs defense, and whether or not injuries to the secondary will have an effect on their ability to defend against the Volunteer wide receivers. Plus, he shares his thoughts on teammate, inside linebacker Tae Crowder.
On what he remembers about Tennessee last year and what he expects from UT this weekend…
"It was a very physical game. That's what I know for sure. Last year, we knew what we were getting ourselves into. This year, we know what we're getting ourselves into again, we just know the feel of the game."
On what some of the defense's strengths are…
"We're starting to really come together and understand a lot of things about our defense every day that we may not have seen before. We're starting to get to the ball more, something we try to hone in on. We're trying to get more takeaways, something we haven't really done. We try and get more and more every week. I feel like we haven't arrived, but we kind of just started. We've still got a long way to go, a lot of thing to improve on."
On what it's like going up against Dominick Blaylock [Fr. | Wr.] in practice, and what's impressed him about the freshman…
"He's very fast. He has a great understanding of the game. He really knows where to be, like passing concepts. He always knows where to be, so if you think you've got him guarded, he just moves somewhere else."