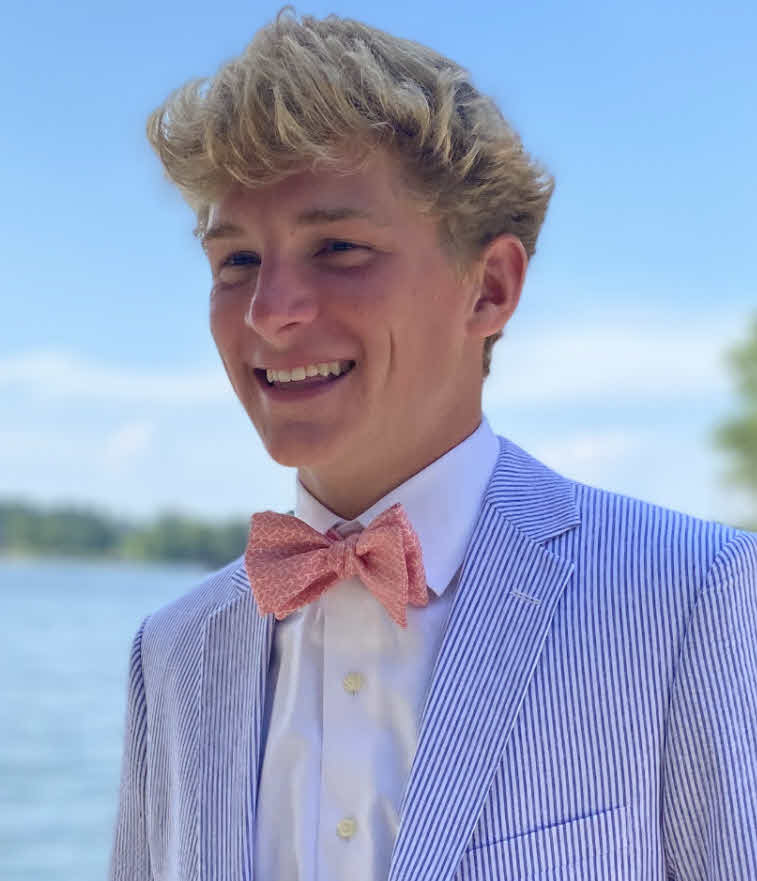 From a 12-team College Football Playoff to the expanded SEC and the new league schedule format, 2024 will be a revolutionary year for college football, but what will the Georgia schedule look like? This will dissect what I THINK (don't schedule flights based on this information) the schedule will look like and how Georgia fans should prepare for 2024 across the Southeastern Conference because … Dawgs travel!
Disclaimer: due to a late Thanksgiving, Georgia should have two bye weeks in 2024.
August 31, 2024, Clemson | Atlanta, GA
This is one of four solidified dates for the Dawgs come 2024. We travel to the Benz yet again, and I would venture to say the Georgia faithful have a pretty consistent schedule for the trek down I-85 as we have done so many times in recent history. Dabo Swinney and Co. will be seeking revenge after being held to just three points the last time we faced off in Charlotte. With a whole offseason of preparation prior to the matchup, I'm confident our valiant leader and the 2024 Bulldogs will be primed to take down Clemson in our home state and extend our win streak against the foe to three in a row.
September 7, 2024, Tennessee Tech | Athens, GA
The Golden Eagles are another preset opponent as the Dawgs will get ready to face off the second non-conference opponent.
September 14, 2024, BYE
September 21, 2024, Mississippi State | Athens, GA
Do you remember the 21st night of September? Well, the Bulldogs from the soon-to-be-former West will remember it as a bad day not to be a Georgia Bulldog. For the first SEC opponent of the 2024 slate, Mississippi State comes to town for the third time in eight years. Do we all remember what happened in 2017? "Flea flicker to get the night started! Down field looking for Godwin! Guess which Dogs are barking first!"
September 28, 2024, Alabama | Tuscaloosa, AL
So much at stake, so much hype, who will be victorious that Saturday night? The two schools are the top-tier programs in college football currently, but what will they look like after the 2023 season and four weeks into 2024? I'll venture to say, as long as the Darth Nick Saban wears the Crimson and the former pupil Kirby Smart continues to coach and recruit at an all-time high, this matchup will be one for the ages. The last time we won in Bryant-Denny came in 2007 on the "One and Done" touchdown in overtime. We need to get a W in there and leave the Tide with their tusks a little loosa!
October 5, 2024, Auburn | Athens, GA
This was a huge retention on the schedule as the "Deep South's Oldest Rivalry" will be prolonged in the new SEC schedule format. We will revisit the Tigers after 2023 and see how Hugh Freeze is holding it down on the Plains. Whether he begins the rebuild this upcoming season or immediately becomes a legitimate contender in the SEC, Auburn always brings a fight to Athens so get ready Dawg Nation; the Tigers are never a cupcake.
October 12, 2024, Kentucky | Lexington, KY
Mark Stoops and the Wildcats are becoming a valiant opponent on the gridiron, but what a weekend it'll be back in Lexington for an October matchup. While it could be cold in horse country, the annual Keeneland Fall Race Meet always takes place in October and April. If this date stands true, get ready to watch some horses run! You know why they called Secretariat "Big Red"? It was the biggest and fastest red thing to come through Kentucky since the big red Bulldogs!
October 19, 2024, BYE
October 26, 2024, Florida | Jacksonville, FL
Ladies and gentlemen, the "World's Largest Outdoor Cocktail Party" is here to stay (at least through 2025), and it's back on the St. John's River. We all know how to prepare for this trip. From "Frat Beach" on St. Simons Island to buses down from the Village to TIAA Bank Field, we're experienced. All to say, just prepare for ugly colors, the overserved gentleman to your right … and left, and jorts.
November 2, 2024, Texas | Austin TX
Here come the Longhorns. The burnt orange is now a member of the SEC, and with the new scheduling in 2024, each SEC team is required to play either Texas or Oklahoma; our bid, Texas. Who will be our quarterback in 2024? I can't predict that, but could we see a potential Arch Manning vs. Dylan Raiola, the top prospects of 2023 and 2024, matchup? It's in the cards. Some things to do in Austin, however. Get there early in the week, see live music, eat BBQ, and give every Texas fan an impolite HORNS DOWN!
November 9, 2024, Tennessee | Athens, GA
The Vols under Josh Huepel are returning as a serious SEC threat, and come 2024, I think they will be even better. Now, we must see how we perform in rowdy Rocky Top in 2023, but when they come back to town, Nico Iamaleava, another highly-touted quarterback recruit, will have most likely commandeered the Vol offense. Let's show him how we can rock Sanford Stadium just like we did when No. 1 Tennessee came to town in 2022.
November 16, 2024, Ole Miss | Oxford, MS
Oxford might be the best SEC town besides Athens, and how great it will be to go back to the Grove. Last time we played in Vaught-Hemingway Stadium, Coach Smart was in his first year, and the Rebels bullied the Dawgs. The Dawgs must travel to paint Oxford red and black. Besides an elite tailgating scene, the Georgia faithful must dine at some of the best southern food restaurants. Lady Dawgs, this trip is for you; the shopping, as my mother would say, "is to die for!" Men, an absolute gem of a store can be found on the square as well, Hinton & Hinton. When you walk in, the fine leather smell will overcome you, and you'll have to purchase something from the legendary spot.
November 23, 2024, UMass | Athens, GA
The Minutemen return to Athens for a meeting Between the Hedges.
November 30, 2024, Georgia Tech | Athens, GA
With a late Thanksgiving, the nerds come to the Classic City on the last day of November. Don't you love beating up your little brother? As Brent Key comes back to Athens for the first time as the head coach (not interim) of the Yellow Jackets, I believe we shall remind him who runs and "dominates" this state.