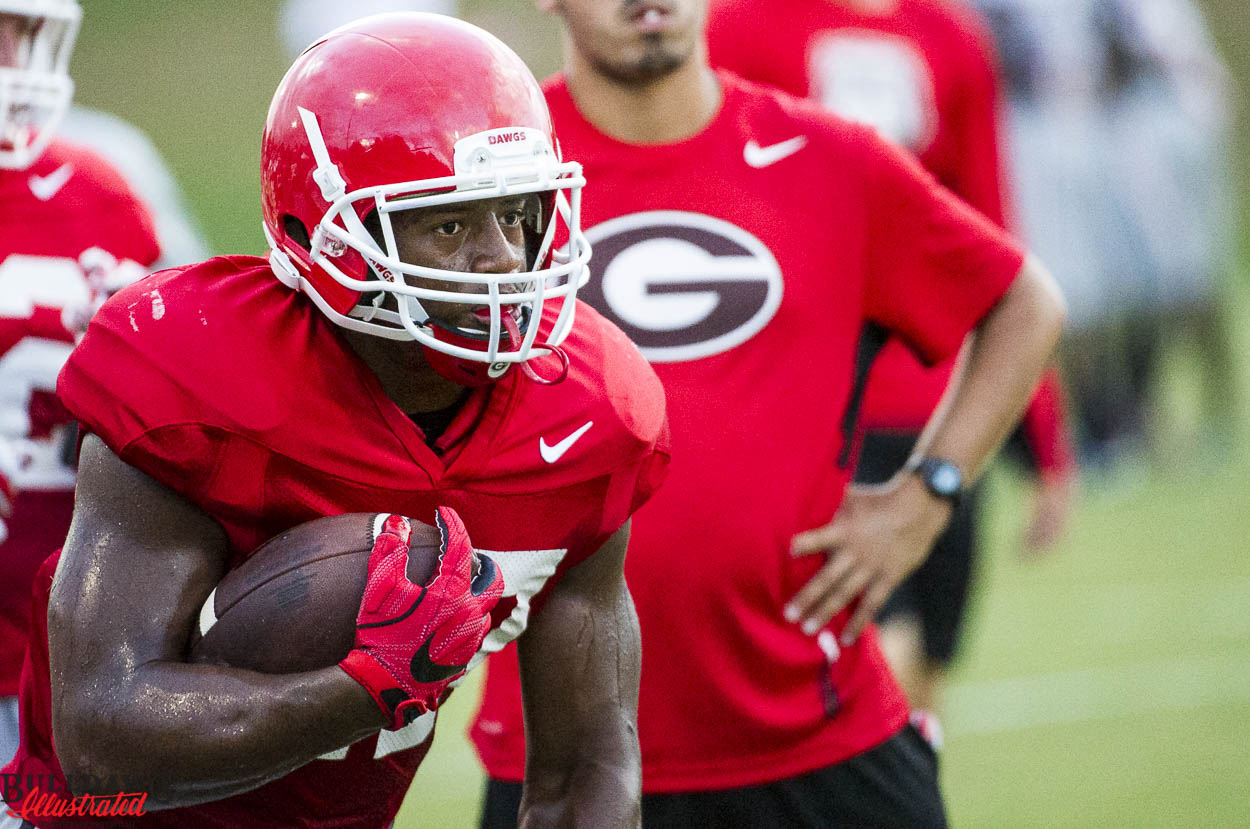 Nick Chubb has made a miraculous come back from his gruesome knee injury that occurred less than a year ago, and he should be ready to go for the Bulldogs in the first game of the season, barring any setbacks concerning his knee.



Nick Chubb most recently saw enough progression to begin practicing without a knee brace and told the media that this was his third day without the brace. This should be very encouraging for the Bulldog nation after Chubb, for the most part, was inadvertently cleared by Coach Smart during Smart's post-practice press conference where he said Nick would be in line to receive carries in game one. The removal of Chubb's brace points to the fact that he truly is close to being back to one hundred percent.


Chubb has been taking everything day by day and looks at the complete removal of his brace as just another step in the process of his return to the game. Chubb mentioned that he had worn five different braces throughout the process. The braces continued to become less bulky and lighter each time he made more progress in his recovery. He is happy to be in the position that he is in right now but still has not been given the green light that he will play in game one.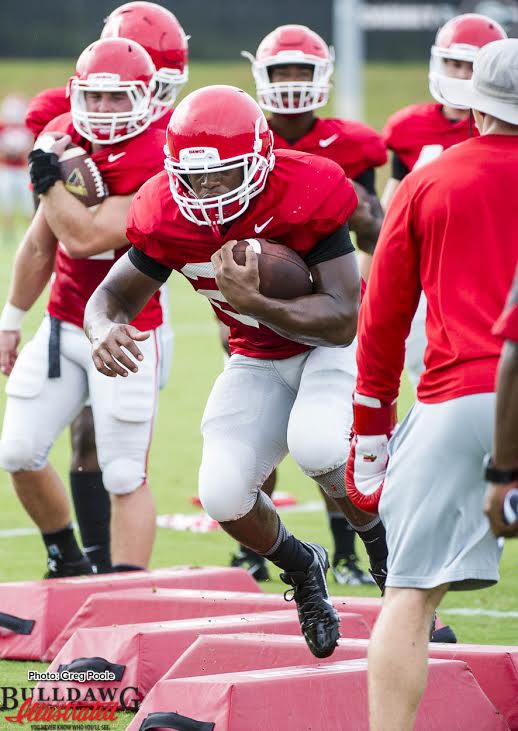 Chubb did, however, mention that he will always do something after practice to help keep his knee in the best shape due to the type of injury he had. Chubb even went on to say that his post-practice routine is something that will probably stay with him for his whole career due to what he did to his knee. The past practice routine for Chubb includes small things like stretches, squats, and working on his quads, according to him. He also said if he does not complete his post-practice routine then he can sometimes "feel it a little bit" in his knee, and he is still trying to find out what helps his knee feel the best.


As mentioned Chubb has not been officially told that he will play in the game, but he did have this to say about what he would like to do in the Bulldogs first game of the season:

Man I like playing football, I wouldn't mind getting out there


Chubb will be a valuable piece to the Bulldogs offense this season and is in a great position to start the whole season barring any injuries. If Chubb can build more and more confidence in his knee, then he will be just as dominant of a running back as he was in previous years.