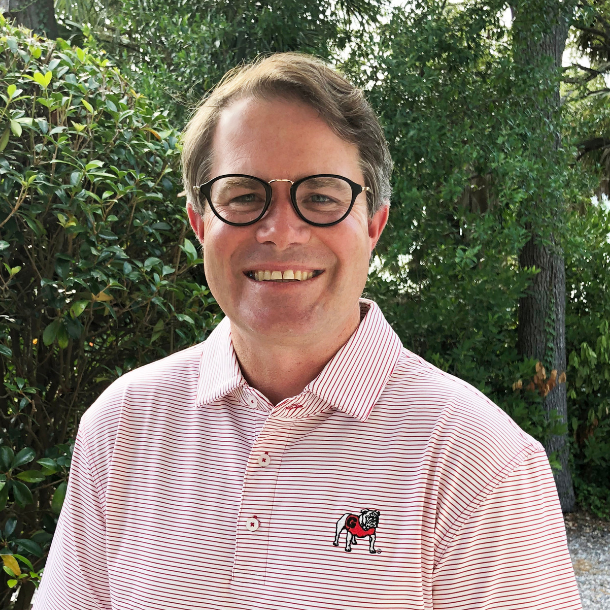 After it rained practically all of last week, go figure that it was an absolute, hot one on the Plains this past Saturday as our Dawgs once again bested Auburn in the Deep South's Oldest Rivalry. Give the Tigers some credit for hanging around, but in the end Georgia's efficient passing and rushing game combined with another lights-out performance by Coach Dan Lanning's D was simply too much for the Plainsmen. See you next year Aubie … Dawgs 34 Tigers 10.
And by night's end, the impossible happened as a Nick Saban former assistant finally took town the master and his Crimson Tide in College Station, Texas. Way to go Jimbo Fisher and your Aggies. I'm sure the celebrating is still happening in Aggie-Land on this Sunday afternoon.
This, of course, has now propelled our Red and Black team to the No. 1 ranking in the nation. Oh boy, here we go with all the "rat poison" talk as to whether Kirby Smart and Company can deal with the pressure of being at the top. Personally, I say bring on the challenge of being elite every time our Dawgs take the field. This moment is what we in the Bulldog Nation have been clamoring about for decades. That is why, much like a few weeks back versus Arkansas, our terrific fans must continue their own dominance in Sanford Stadium with the undefeated Kentucky Wildcats rolling into Athens for Saturday's 3:30 p.m. game.
For this reason, "Protect our Home" seemed fitting for this issue's cover. And BI photographer, Rob Saye, delivered with his excellent shot of Hairy Dawg strutting his stuff Between the Hedges. This is also Homecoming Week for UGA, which typically brings lots of young Dawgs to town, so Hairy Dawg was the ideal choice.
However this marquee match-up between the Dawgs and Cats is certainly not going to be your typical Homecoming laugher. I'm shocked that the folks out in Las Vegas have Georgia as a three touchdown ++ favorite over Kentucky. Surely, folks realize that our team is so banged-up on the injury front.
Nonetheless, the good news is that Coach Smart has the upmost respect for this Wildcat program. What Mark Stoops has done in Lexington over the years is absolutely incredible as his teams are now SEC East contenders each year. Bottom line, the winner of Saturday's game is in the driver seat for making it to Atlanta for the SEC Championship.
Protect our home Bulldog Nation.
Speaking of that, enjoy Jeff Dantzler's solid column (page 10) about the success our Georgia team has had in Sanford Stadium during Coach Smart's tenure. Opposing teams know that coming to Athens and stealing a victory is very hard these days. It's no wonder that College GameDay will be in town for the second time in three weeks. The SEC Network's SEC Nation show will also be on campus. Can we say Paul Finebaum in the house!
I bring up these shows coming to town because it's recruiting gold for Georgia football. It's also a true indicator of our program inching even closer to the Elite moniker it seeks. I don't know about you, but I'm absolutely pumped for another national exposure weekend in the Classic City. Woof, Woof.
Our sports coverage will definitely get you ready for Saturday's battle with the Cats.
Loran Smith returns with his column (page 54) and provides some great nuggets about Kentucky football, the bluegrass state and even mixes in some Pete Rose. Only Loran can pull all that off, which of course he does.
Hamilton Culpepper catches up with Athenian and Damn Good Dawg, David Perno on page 48. It's so cool to see the awesome contribution David is making in his hometown and high school alma mater as the Clarke Central Gladiators football coach. Of course, David did a helluva job making UGA Baseball relevant during his time as skipper at Foley Field.
On the social front, yours truly worked hard on the Plains capturing over 50 fan photos from the solid victory over Auburn. Like I said earlier, it ended up being quite toasty. Needless to say, I much prefer the old days of playing the Tigers in mid-November. We also have photos from the most recent Touchdown Club of Athens meeting, where Coach Dooley was recognized for all his contributions to Georgia. It was quite moving watching how much the tribute meant to Barbara Dooley, and her two daughters and daughter-in-law. Coach Dooley is forever the man, that's for sure.
In our Proust Q&A, Athens' banker Craig Meeks (page 46), aka The Bear, keeps things lively with his always, keen wit. And lucky for him, I'm too tired from the Auburn roadie to do some fact checking regarding the mere four years he's claiming at the University. And for our Georgia Girls feature (page 26, 27), enjoy getting to know Savannahian, Hilary Bel Shipley. Too funny that her last name is also the industry she serves as an Industrial Commercial Real Estate Broker in and around the Georgia Ports Authority. And she had me at hello, when mentioning that she gets to hang with Sonny Seiler for most away game tailgates in the Coastal Empire.
That going to do it for me.
However before signing off, I leave you with a couple of items. First, just a reminder, that we won't have an issue the week after the Kentucky game. We return with our Georgia-Florida issue the week of the game. Secondly, I encourage all our fans to embrace being No. 1 in the country. That means making Sanford Stadium loud and proud on Saturday for this very good Kentucky Wildcats football team. Protect our home and see you on Saturday for Homecoming in Athens. Go Dawgs!!