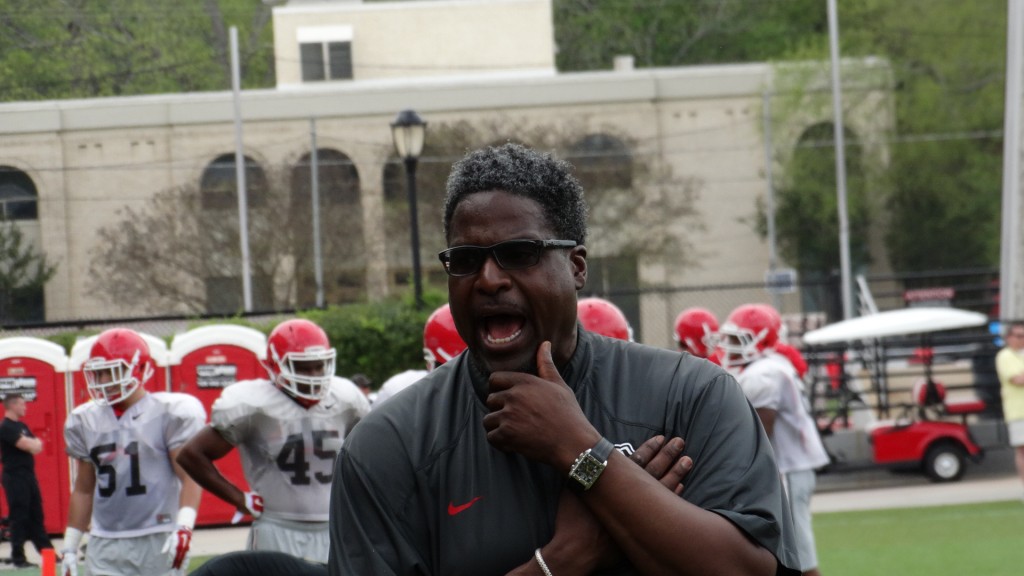 [su_spacer size="20″] Here is your practice report and photo gallery.
[su_spacer size="40″] In a Tuesday interview Jordan Jenkins said that in last year's G-Day game he was gassed after the 2nd series in 80° heat due to conditioning… or lack thereof. He went on to say that conditioning would not be an issue for the team this year due to the off-season workouts under coach Hocke.
[su_spacer size="40″]
Today was equally hot and the staff was in no mood for frivolity. It was [ractice as usual…for 2015.
[su_spacer size="40″] [foogallery id="54665″]