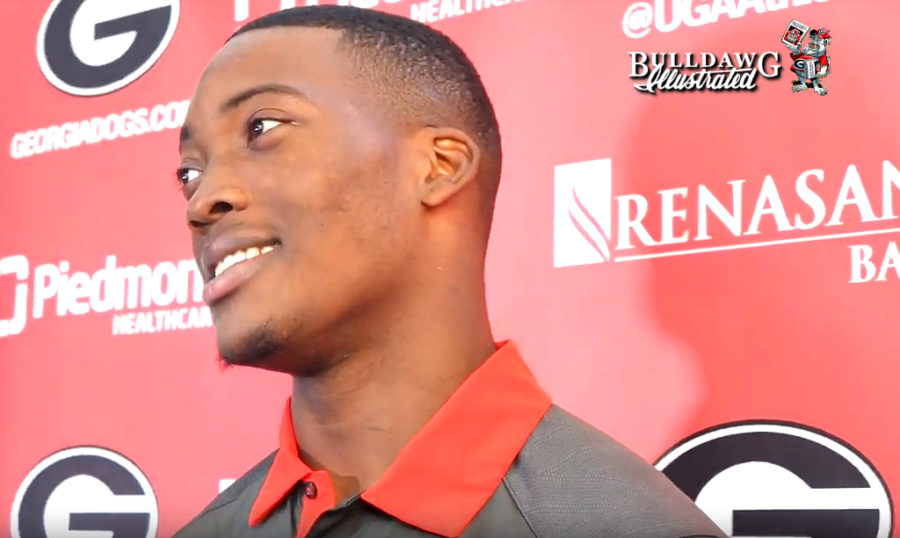 After Tuesday's practice, sophomore inside linebacker Quay Walker fielded questions from the media, discussing his transition from high school to college at the University of Georgia, on what it means to play to the Georgia standard, and the linebacking room.
Watch a fullscreen slideshow (opens in new tab)
HERE
.
These photos can be viewed, downloaded
HERE
.
On transitioning from high school to Georgia…
''I think that was the most difficult thing I faced coming from high school. Coming from high school and playing on the line of scrimmage then getting to college and playing behind the line was a difficult task but I started seeing things different and adjusting. I think I have picked up on everything pretty well so far.''
On playing to the Georgia standard…
''It means a lot to me. There is a lot that comes with that saying. You always go out and put everything on the line. You just have to be able to do whatever you need to do. For me, coming in, it took me awhile to get used to the saying but I think I do what I am supposed to do.''
On the linebacker room…
''We know what we are not supposed to be doing or not. We know when we go out there and don't play to the standards. But we know when we're not doing things the right way and we know when we are doing thing the right way.''