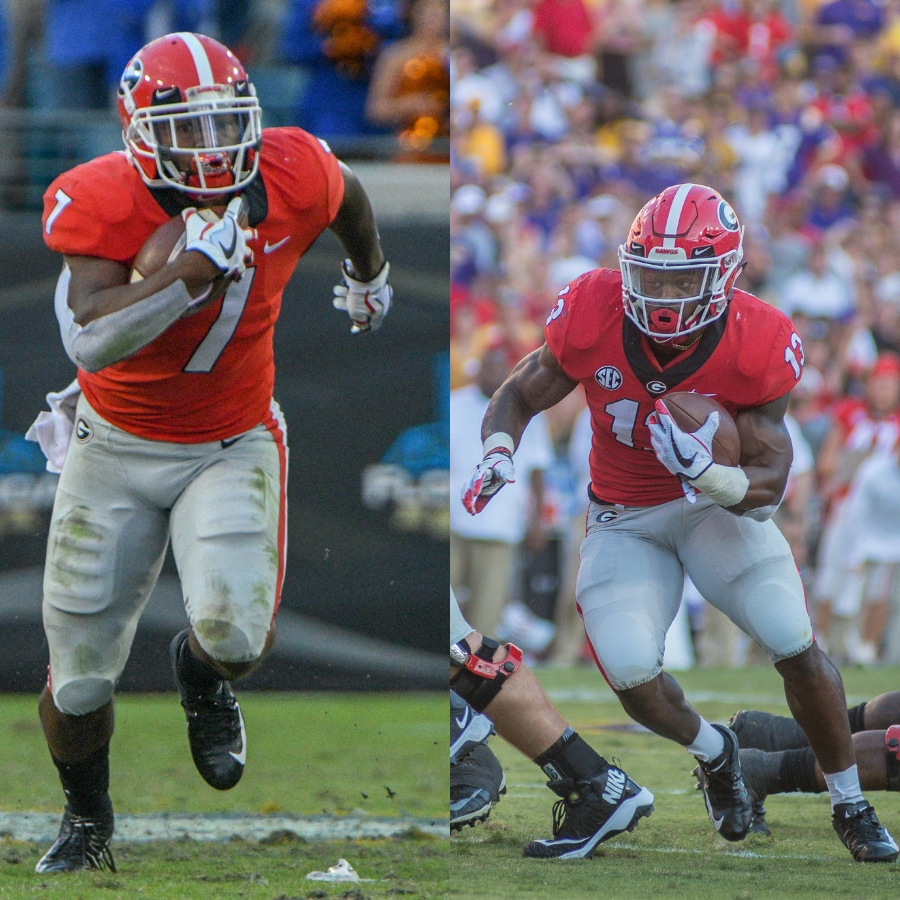 Han Vance on Georgia football: Welcome to excitement, welcome to the Deep South's Oldest Rivalry. There is always a special feeling in the air when these schools meet in football. And, at night it is much more intense, late in the season, in Athens, Between the Hedges. I have literally felt the energy-filled air crackle with electricity coming off the fans of both sides, in attendance, on their way into that old stadium. The series is long and strong and Auburn wants nothing more than to stunt Georgia.
Just like last year, the Dawgs come in as SEC East champions, already. But unlike last year, Georgia has much more to lose in the game than Auburn does. This is no jungle or plains…it's Classic City. Powerhouse UGA has not lost at home since Tech last visited, near the end of an 8-5 Kirby debut.
Last year, the SEC champions won every single home or neutral site game through the Rose Bowl, losing in overtime of course, finally, a game that should have been won. Here, the sentiment is not that Georgia is as strong as that team. Instead, the focus is on defending the home winning streak and keeping team CFP hopes alive. With a win against a ranked team from the SEC West (#24), Georgia salvages some of the shine needed to move forward in the national consciousness. The LSU game was a wake-up.
Hopefully, Georgia more simply wants to whip a rival.
Georgia comes in on a 21-0 streak when rushing for 150+ yards as a program and leading the SEC in team rushing in 2018. SWOLYFIELD (Swift + Holyfield), the two-headed monster, have just four (two apiece) 100-yard games throughout their careers, as they came from playing behind Nick Chubb and Sony Michel. It should not be minimized that Chubb and Michel are the numbers two and three all-time Georgia runners, amongst many good-to-great ones, such as hero Knowshon Moreno and current NFL MVP frontrunner Todd Gurley, who came in right before Nick and Sony.
And the number one player ever. I had written 34 articles for Bulldawg Illustrated this campaign before this, which made me think of the legend. It is time for a new legacy of greatness at Georgia, you guys. Big shoes to fill and emerging from such deep shadows, historic and immediate, it took time to gel. Both Holyfield and lead dog Swift had 100+ at Kentucky, facing the defense leading the nation (FBS) in points yielded (13 per). Swift is on a real roll, finally, with 100+ in back-to-back games, which netted UGA another SEC East championship.
Auburn has a strong chocked-with-NFL-talent front seven. Something has to give.
GO DAWGS!