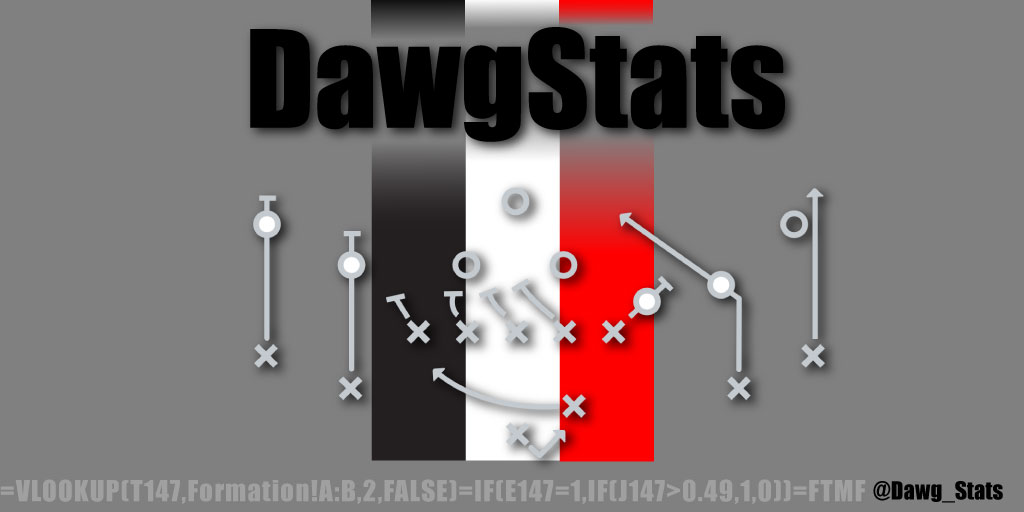 This was a tough re-watch for sure.  It was clear that SC wasn't going to let Fromm be comfortable, and that paid dividends. UGA's big plays were few. Only one play went for over 20 yards.
UGA ran the ball for just 4.0 YPA. 3 yards less per attempt below their season average. The longest run was just for 14 yards, and only 3 rushes went for over 10 yards.
UGA only could muster 4.9 yards per play against Carolina.  The O Line blocking that led to an SEC best Success Rate wasn't there Saturday.  UGA was successful on just over 50% of 1st Down plays, but produced 2 yards less per 1st down.  That led to a Success Rate of 38% on 2nd Down, again 3 yards less than the season average on 2nd. 
Dawgs continued to be aggressive calling an equal number of 1st Down Passes and Runs. Both had SR above 50%, but no explosive plays.
Dawgs ran 38 plays out 10 personnel (47% SR) to 40 out of 11 (45% SR) personnel. Those are very average success rates (44% NCAA Av).
UGA was successful on the handful of two TE sets.  (see the 14-yard completion to Simmons on the first drive)
And the very next play, 7 yard run from Swift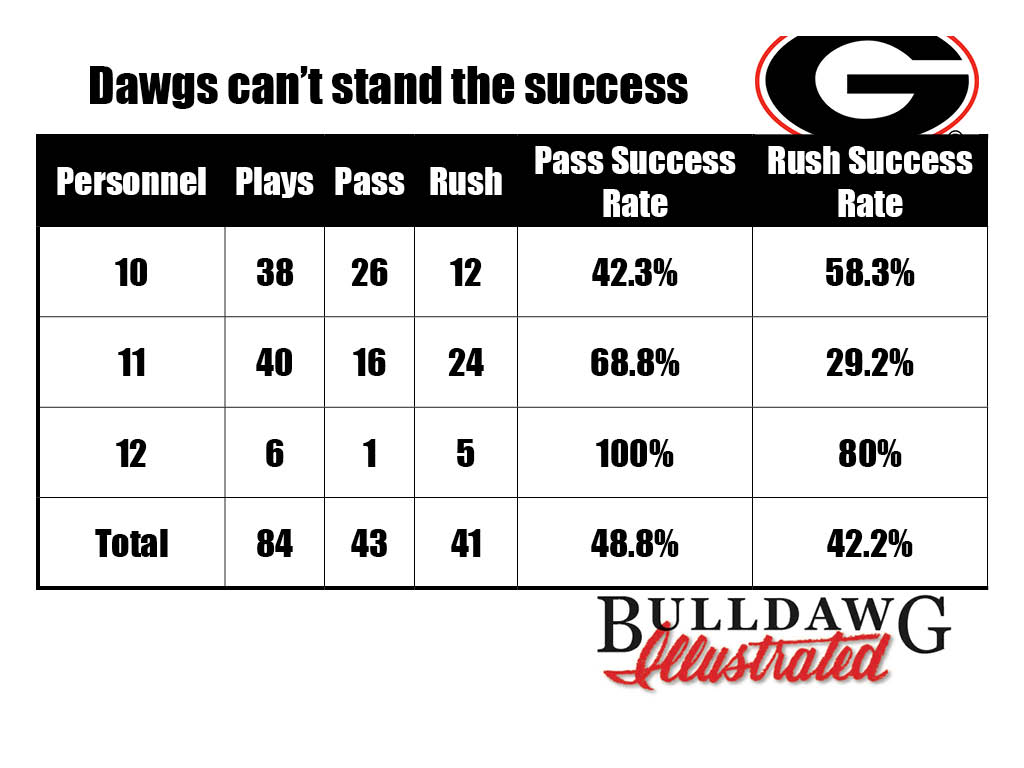 The bottom line, those TO's absolutely killed the chance to steal an undeserved victory.  Great teams get those W's.  UGA still needs to learn and earn greatness.  Looking at UGA on offense, lots of good things happened. Coach Smart and Offense doesn't need to panic, just execute. As good as the defense played Saturday to keep hope alive, those precious Havoc Plays were on the other side.
Keep Chopping, Dawgs.