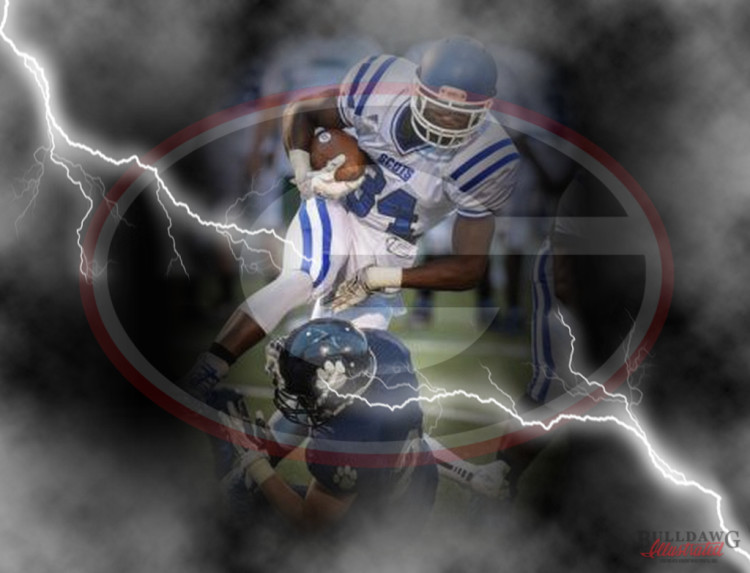 In comparison to the Class of 2017, the Class of 2018 is off to a rather slow start.  With only two commits on board as of today, March 28, 2017, the Bulldogs recruiting class is currently 40th in the Nation and 10th in the SEC according to the 247 Composite with only Ole Miss (0) having fewer commits.
Fortunately for the Bulldogs, their two current commits are both promising prospects.  The 6'5 225 pound Adam Anderson has Lorenzo Carter/Leonard Floyd written all over him and Donovan Georges is a downhill thumper at middle linebacker.  Still, only two commits at this point in the process is a bit troubling.  Why the difference?
First and foremost, the Dawgs are still waiting for a couple of those magnetic recruits that draw other recruits to Athens.  In the Class of 2017, the Dawgs had Richard LeCounte, III on board December 13, 2015 and Jake Fromm on March 3, 2015.  Those two became were the foundation upon which the best recruiting class in Bulldog history.  The Bulldogs narrowly missed out on Trevor Lawrence, Emory Jones and Justin Fields all whom could have started the ball rolling downfield for the Dawgs.  Instead, it looks like that recruit may have to wait until late May when Zamir White announces his decision.
Second, the state of Georgia is not loaded with talent like it was in the Class of 2017.  In 2018, the class of high school seniors is a solid group, its predecessor, however, had elite top end talent and a ridiculous amount of depth.  A number of those kids were highly interested in the Bulldogs and it created a sense of urgency to commit before your spot is gone.  That sense of urgency does not appear to be there as of yet.
Third, it is "prove it" time for the Kirby Smart & Co.  With the Class of 2017, Coach Smart was able to sell the line that all he needs is "his players" in the program and then the Dawgs will win and win big.  For the Dawgs to land another elite class they are going to have to show progress on the field early in the season and sustain that success leading to a trip back to Atlanta in December.  Games at Notre Dame and Tennessee loom large early in the season and the annual showdown in Jacksonville is as big as ever.  Victories in these big games will go a long way in the Dawgs putting together another solid class.
There is no denying that the Class of 2018 is off to a slow start but patience is the doctor's order.  The prescription is a superstar commit coming sooner than later and progress on the field.  If that happens, the results will be another one of the best recruiting classes in the country.