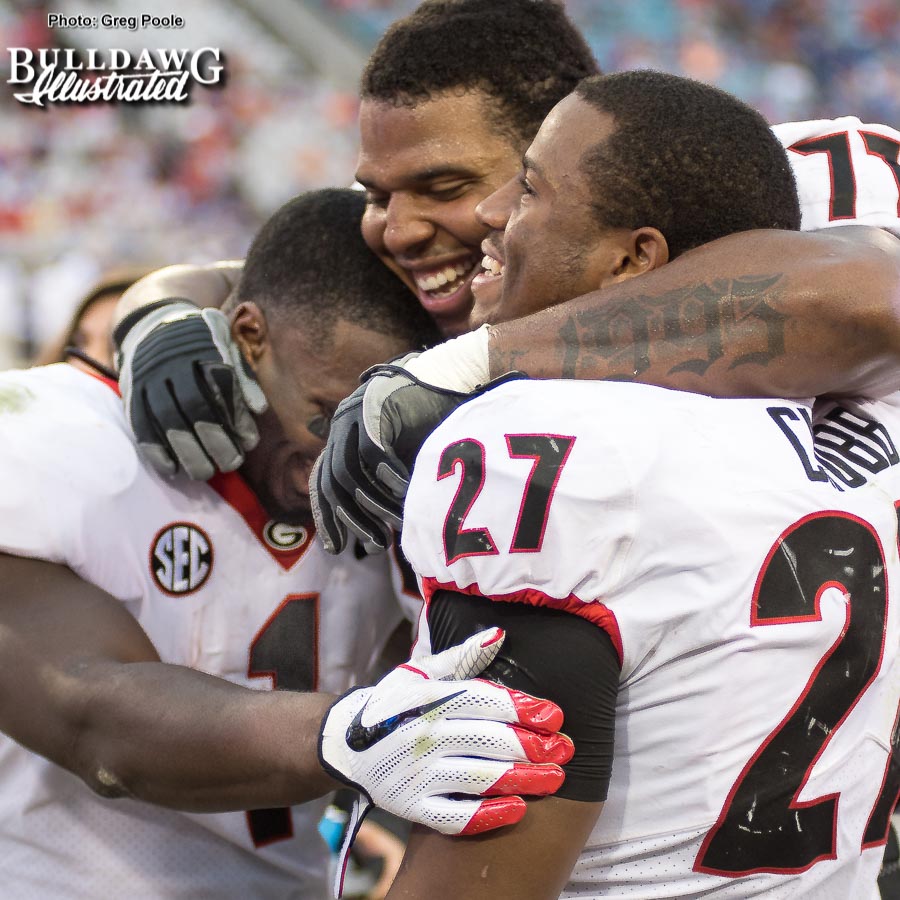 On Tuesday, the NCAA Board of Directors voted on a ruling that would allow student-athletes the profit from their name, image, and likeness. The Board of Directors is voting to allow each division to consider updating its bylaws and policies.
"We must embrace change to provide the best possible experience for college athletes," said Michael V. Drake, Ohio State president and chairman of the board. "Additional flexibility in this area can and must continue to support college sports as a part of higher education. This modernization for the future is a natural extension of the numerous steps NCAA members have taken in recent years to improve support for student-athletes, including the full cost of attendance and guaranteed scholarships."

247 Sports
The statement is an important first step towards student-athletes being able to benefit from their name, but Georgia head coach Kirby Smart seems unsure about how everything will work.
"To be honest with you, I don't know. I'm not smart enough to know and understand exactly how it's going to affect the future," Smart said at his Tuesday press conference. "I do trust the hands that are in it, and the committees that have been formed to look into it. I think they'll do a tremendous job. It looks like to me like they'll come up with a proposal somewhere around January 2021, maybe. That still seems like a long way off, in my mind. We'll have to prepare, and whatever they decide to go with, we'll deal with it. I don't have enough information to form a complete opinion on it or understand it completely."
NCAA president Mark Emmert explained that the end goal was to create more possibilities for student-athletes.
"As a national governing body, the NCAA is uniquely positioned to modify its rules to ensure fairness and a level playing field for student-athletes," Emmert said. "The board's action today creates a path to enhance opportunities for student-athletes while ensuring they compete against students and not professionals."
In September, California passed a law that would stop schools from forbidding student-athletes from profiting from their name, likeness, and image. Recently, Georgia has proposed a similar law.
"Our biggest concern as coaches across the country—is it going to be an even playing field?" Smart said. "The biggest concern is state to state, of not being balanced. If it comes out balanced state to state, we're all playing on the same playing field."
Georgia junior inside linebacker Monty Rice was unaware of the legislation that was voted on today but was aware of the recent law change in California.
"I mean I saw where it was passed out in California, but I didn't know about the rule change down here," Rice said. "It would be cool and all, but my focus right now is on this upcoming game. Then the next game after that."

You can watch and listen to Kirby Smart's comments on the new NCAA proposal for student-athletes to be compensated for their likeness Here at the 4:19 mark in the Tuesday post-practice press conference: