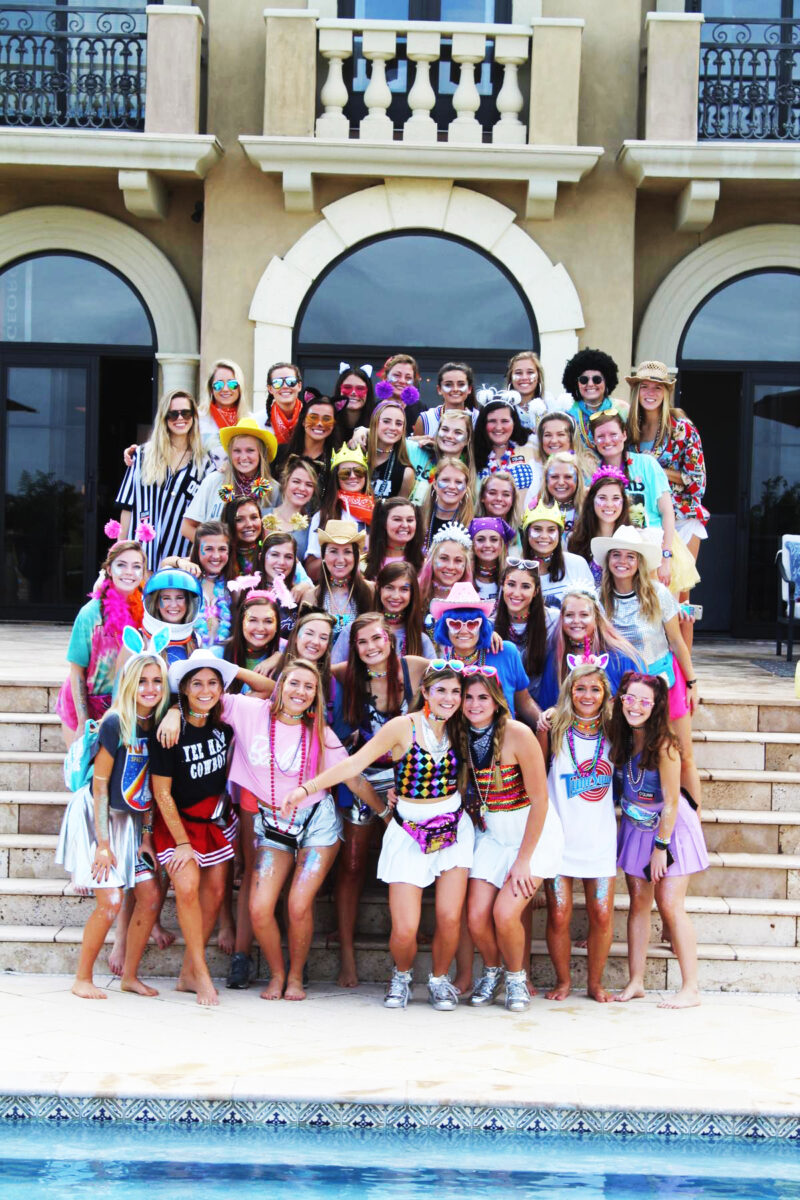 1. Gator Skill Standouts – For Georgia to beat the Gators, the Bulldogs run defense will have to be at its best, as it was against Kentucky. Montrell Johnson, Jr., who transferred to Florida from Louisiana when Billy Napier took the Gators job, forms a potent one-two running back punch with Trevor Etienne. He's the younger brother of Clemson great and current Jacksonville Jaguar running back Travis Etienne. These guys are really good. Also emerging is Treyaun Webb, a one-time Georgia commit. Graham Mertz is a crafty quarterback, and the Gators will do all they can to get these backs the ball in a variety of ways. Wide receiver Ricky Pearsall is the top pass catcher, and knows how to get open. They were both tremendous in the comeback win at South Carolina. Mertz was 30 of 48 for 423 yards, with three touchdowns and no picks. Pearsall had 10 grabs for 16 yards and a score. Their hookups harkened the Blue and Orange faithful to their glory days of the "Fun and Gun." The Gators have had it all clicking multiple times this season, most notably against the Gamecocks and in home wins over Tennessee and Vanderbilt. The Georgia defense must be salty and physical. Georgia had better get the Gators "behind the chains."
2. Managing Emotions – It's a different feel in Jacksonville, with the "old Gator Bowl" split 50/50 Red and Black, Orange and Blue. There is always noise, energy and electricity. You know how it goes, at home, if you're winning, it's rocking. On the road, if you're losing, it's rocking. If you're winning on the road, it's pretty quiet. If you're losing at home, it's pretty quiet. And tight. Well, with over 40,000 a side, at least one fan base is going to be noisy. Usually it's a close game, meaning both fan bases are raucous. The adrenaline rush, the excitement of this game is like no other. Walking, not talking, wins this game. The fact that neither side is outnumbered makes for some interesting parking lot and tailgating chatter. When it's 85,000 to 7,000, the road fan is wise to mind his words. Or chomps. Not here.
3. Kirby in 97 – Georgia was a 19-point underdog against Florida in 1997 in a battle of once-beatens. The Gators were the defending national champions. Georgia roared to a 37-17 victory, with stars shining brightly for Jim Donnan's Bulldogs. Robert Edwards raced for four touchdowns, Hines Ward had over 100 yards receiving from quarterback Mike Bobo, and junior safety Kirby Smart was superb, intercepting Gator signal caller Doug Johnson twice. The victory ended a seven game losing streak to Florida, five of which were by embarrassing scores. Most notably, the three most recent. Florida steamrolled the Dogs 52-14 in Gainesville in 1994, crushed Georgia 52-17 in Athens the following year, and en route to the 1996 title, won by a blistering 47-7 count in Jacksonville. But November 1, 1997 was a very happy day for the Bulldogs, and Georgia's current head coach had a lot to do with a sweet victory.
4. Jacksonville Landing 1991 – It was my freshman year at Georgia, and I went to Jacksonville with my friends Jay and Ty. We ventured – a one and only trip – to the Jacksonville Landing. It was naturally my first foray to the cocktail party as a college student and I was interested in the nightlife the night before we took a bad beating in the cold and wind of a dilapidating Gator Bowl. The Gator chomps were out fierce that Friday night. There were some Florida fans on the upper level of the Landing at a bar restaurant jawing and chomping at some Georgia fans on the lower level. They had the high ground, and this was the first strategic mistake made by the Bulldogs that weekend. It seemed like there were 10,000 people squeezed into this area and moving was about as easy as Atlanta rush hour traffic. Well, this Gator fan just dumped a couple of pitchers of beer on the table of Georgia fans below and simply smiled and did the chomp, knowing it would have taken two hours for the soaked Bulldog fans to make their way through the mob for a fisticuffs revenge. At which point the three of us looked at each other and collectively said, let's get the hell out of here.
5. The Golden Isles – I have great love for our beautiful Georgia coast, and the scene on St. Simons, Jekyll and Sea Island is unique to this great game and rivalry. Frat Beach is a thing now. To which I, as a 51 year old, can now say this to our wonderful University of Georgia students: Have fun, be safe, be smart, enjoy these days and this Golden Era of Bulldog gridiron greatness – and don't litter on our beloved beaches. Go Dawgs!