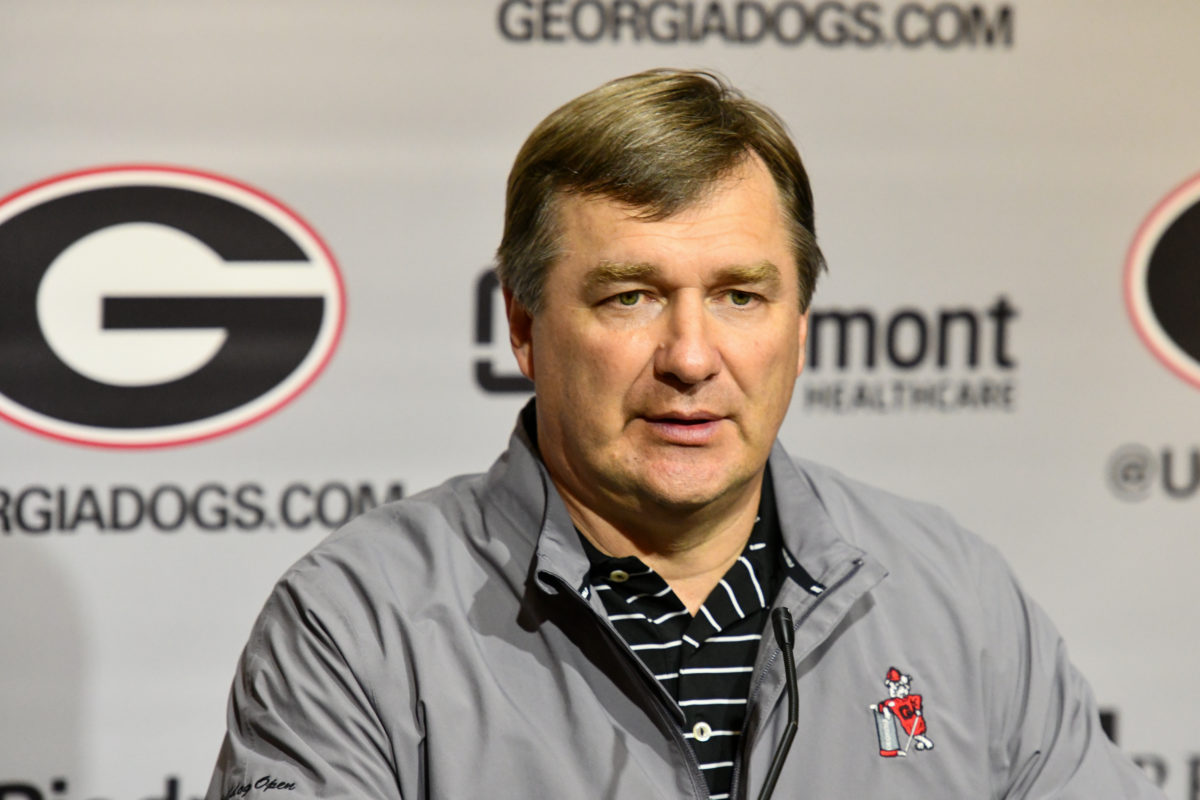 SEC Media days are right around the corner, and the media will soon have the opportunity to ask questions the fans have been dying to ask. Here are a couple of questions that I'd throw at Coach Kirby Smart given the opportunity.

Last year it was all about the front 7; this offseason there has been a lot of talk about the secondary. What do you think are the new strengths of this team?
Kelee Ringo should be the first thing that comes to mind when thinking of this UGA secondary. The projected 1st round NFL Draft pick looks to lead this secondary stacked with veterans like senior safety Chris Smith, senior corner William Poole, and junior safeties Tyke Smith and Dan Jackson. On top of that, the Dawgs recruited well this past cycle bringing in two (and according to some sources, you can say three) five-star freshman DBs. Sources have come out referring to UGA's secondary as number one in the nation during the preseason. The talent is most definitely there, the production will speak for itself come game time.

Who do you think is a team on the schedule that fans are heavily underrating?
In terms of conference opponents, Tennessee is getting hype as a potential trap game. Their quarterback, Hendon Hooker, is considered to be a dark-horse Heisman candidate for the 2022 season. Their team stock in the SEC East has been rising, especially with Florida's new coaching situation.
Another team that fans should be wary of is the Kentucky Wildcats. The team is captained by senior and top 2023 NFL Draft prospect Will Levis. The Dawgs managed to hold him under 200 yards in 2021, but this is a different Georgia defense, a more developed quarterback in Will Levis, and a changed coaching staff. The Dawgs will have played Mississippi State the week prior, who currently are unranked. Hopefully, nothing too crazy happens, so the team can be rested heading into Lexington in week 11.

Having won it all last year, how is your mentality going into this 2022 season different than years past?
The phrase "Burning the boats" has been thrown around a lot this offseason, but how will Coach Kirby Smart apply that to this team? Listening to the players talk, you'll hear them say that they've put the 2021 National Championship behind them, that they're only focused on what's next. But these guys aren't robots. In fact, a decent amount of them aren't even 20 years old yet. Some of them at least have to feel some sort of pressure rolling into 2022 as the literal "Top Dawgs." Watching the season play out will be the only way of showing fans what these players are doing under that pressure. It'll be up to Coach Smart and his staff to ensure that these players are on top of their physical and mental game.

These questions don't cover everything that Georgia fans have been worrying about, but they should satisfy a fan's appetite until they hear back from SEC Media Day.

Below is the schedule for SEC Media Day:
Monday, July 18
LSU — Brian Kelly
Ole Miss — Lane Kiffin
Missouri — Eli Drinkwitz
Tuesday, July 19
Alabama — Nick Saban
Mississippi State — Mike Leach
South Carolina — Shane Beamer
Vanderbilt — Clark Lea
Wednesday, July 20
Arkansas — Sam Pittman
Florida — Billy Napier
Georgia — Kirby Smart
Kentucky — Mark Stoops
Thursday, July 21
Auburn — Bryan Harsin
Tennessee — Josh Heupel
Texas A&M — Jimbo Fisher