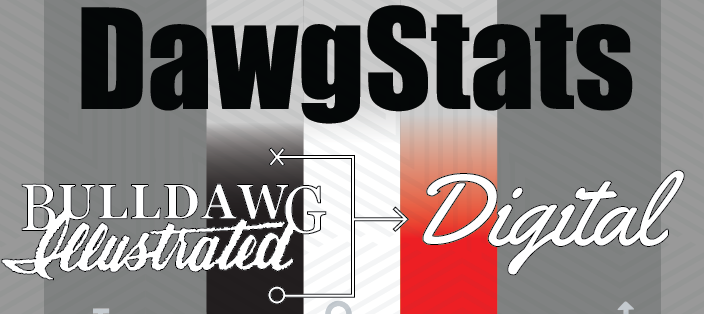 This is a lot of numbers, but if you'll follow along with me – they should reveal who the best teams are in the SEC this season. @Dawg_Stats will track these here on Bulldawg Illustrated. As low as some of the offensive metrics were from the Dawg's victory in Fayetteville, the defensive numbers are near the top in SEC.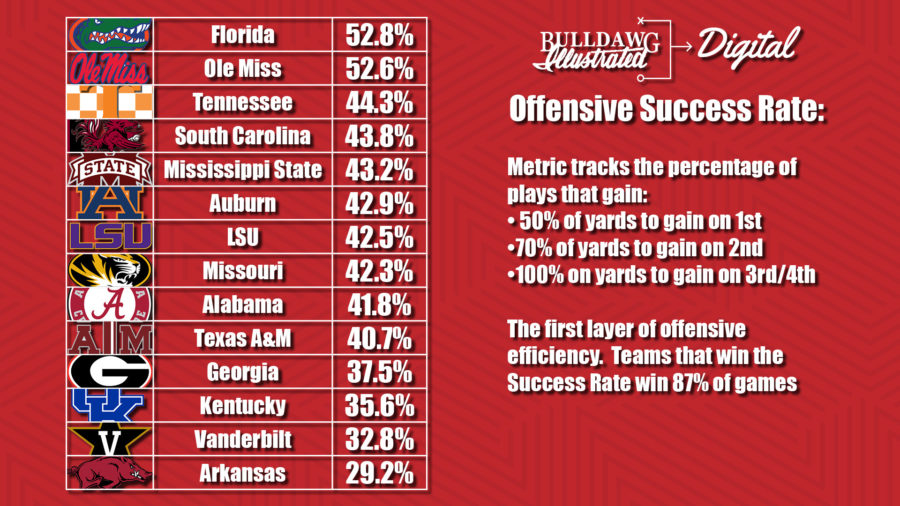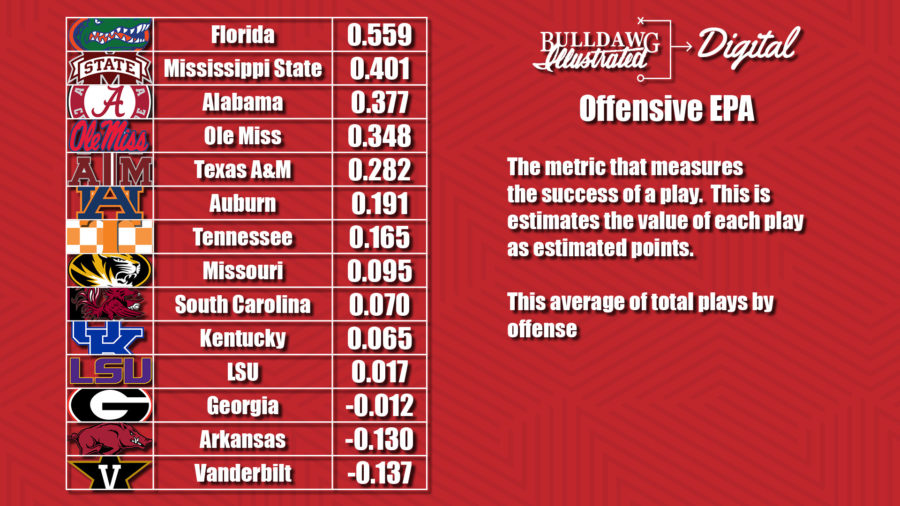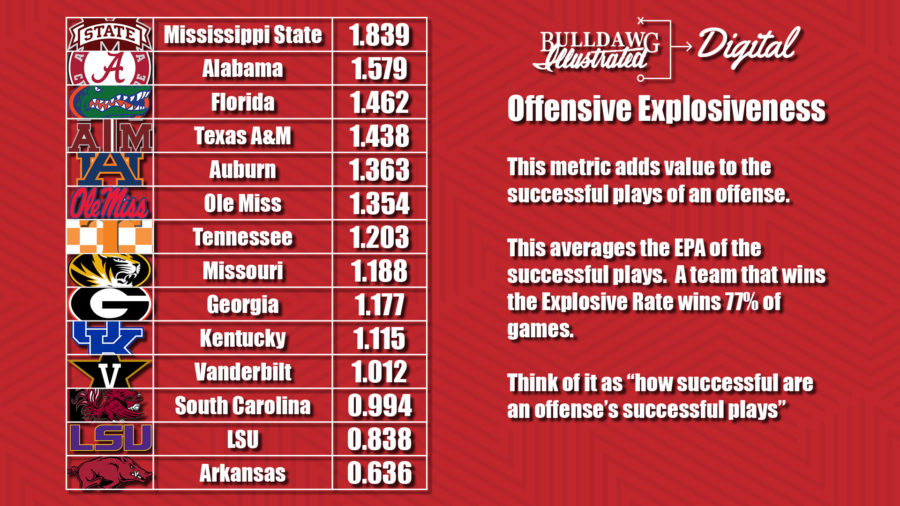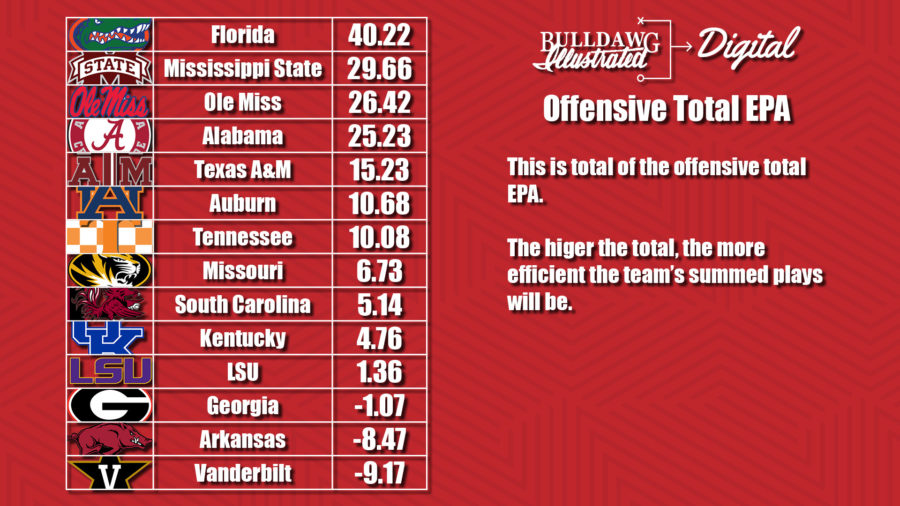 Yes, UGA was not great on offense on Saturday. But, the defense was outstanding. An offense that can improve with this defense should compete for the SEC.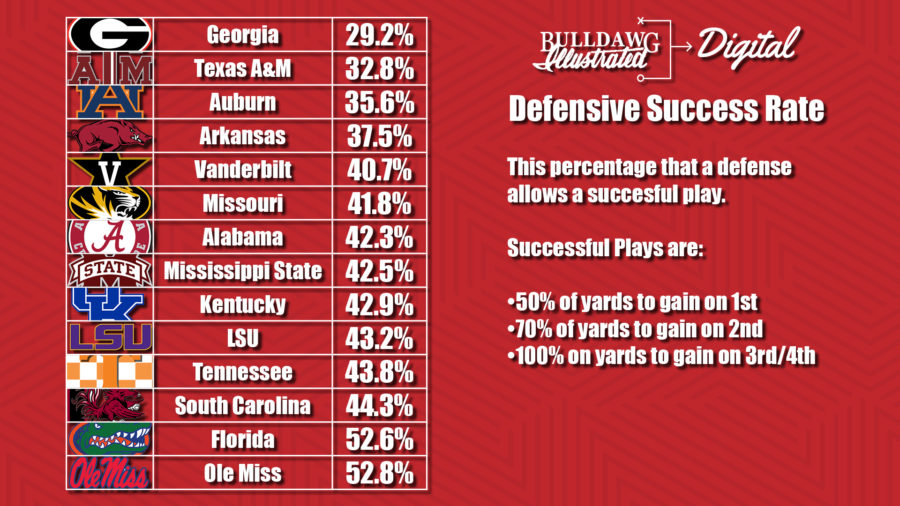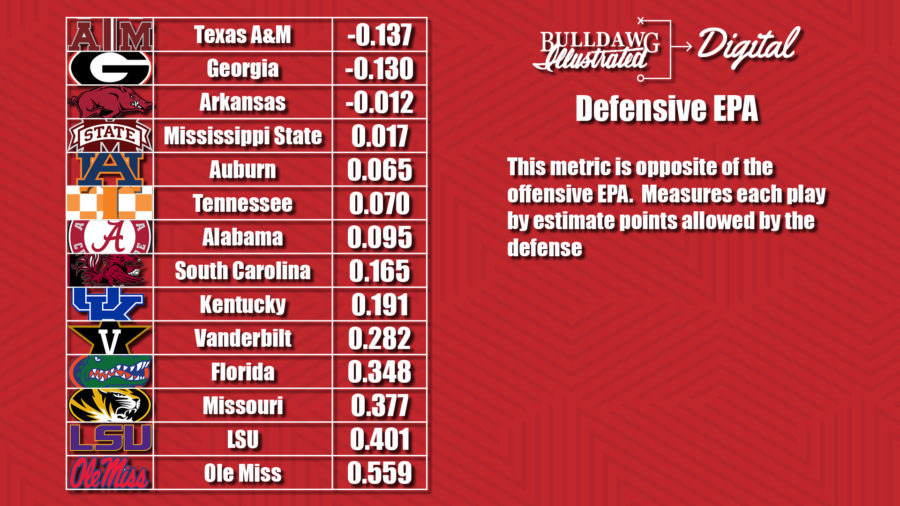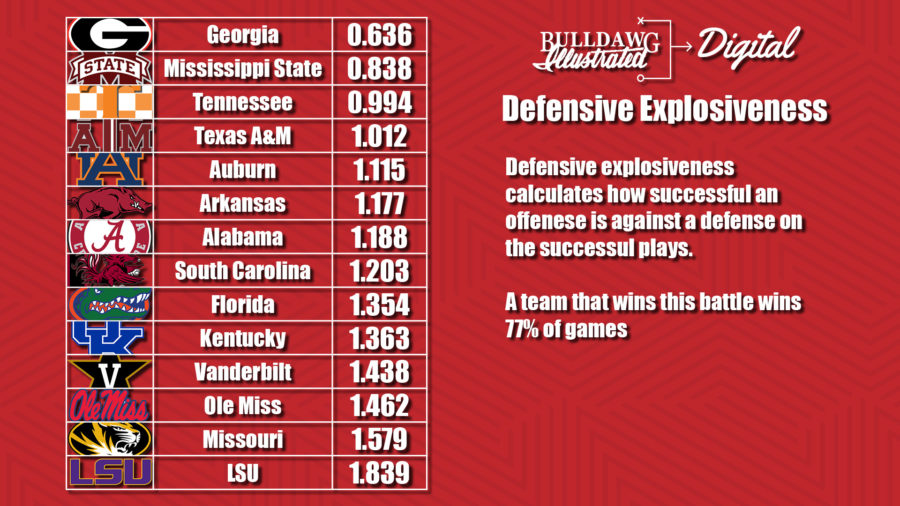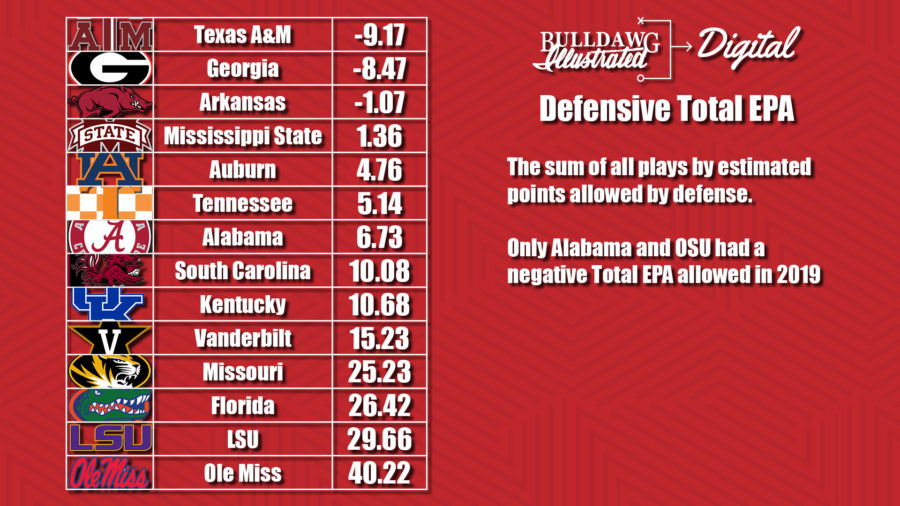 Taking the Net values of the Offense and Defense Total EPA has been a strong indicator of not only who makes the CFP, but who can win it. 20 of the 24 CFP teams rank in the top 6 of NET EPA. Noteworthy that the all seven winners from week 1 rank in top 7 of this calculation.