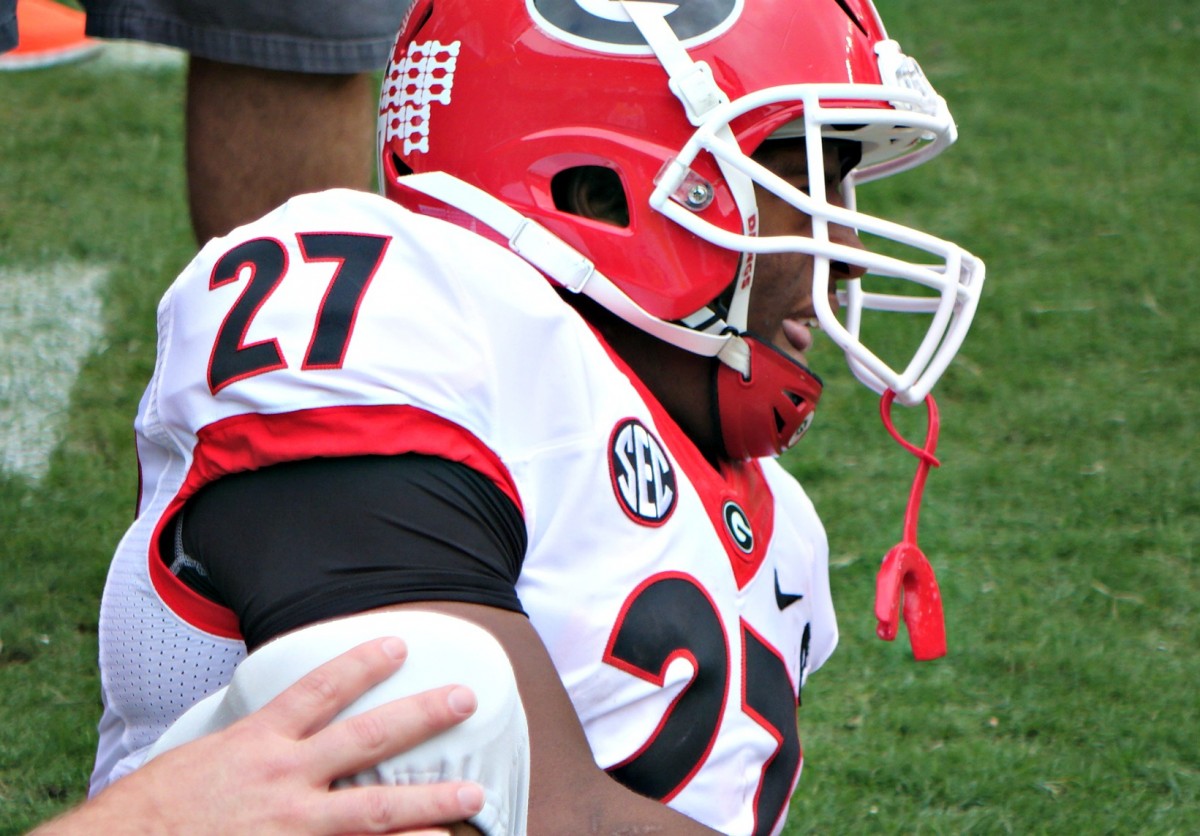 [su_spacer size="20″] Nick Chubb's knee injury will require surgery to repair damage sustained Saturday afternoon against Tennessee, UGA announced yesterday.
[su_spacer size="40″] Here is the press release from Senior Associate Athletic Director, Claude Felton:
[su_spacer size="10″]
University of Georgia sophomore tailback Nick Chubb suffered a significant left knee injury on the first play from scrimmage in Saturday¹s Georgia-Tennessee game in Knoxville. According to UGA Senior Associate Athletic Director for Sports Medicine Ron Courson, the injury involves damage to multiple ligaments and cartilage; however, the damage does not include the anterior cruciate ligament (ACL). Neither does the injury involve arteries or nerves.
[su_spacer size="20″]
Courson said all the damage is repairable and a full recovery is expected following surgery and rehab. Chubb is currently in the hospital for observation and surgery would be expected sometime in the next two weeks.