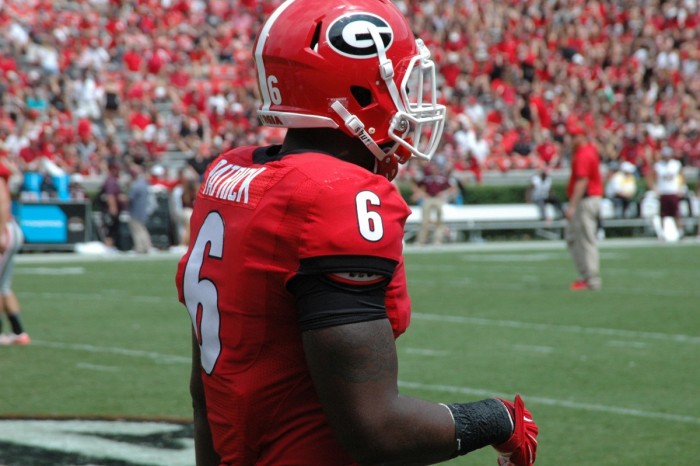 [su_spacer size="20″] UGA released an official statement this morning announcing the arrest of 2 football players on misdemeanor drug charges.
[su_spacer size="40″] [su_quote style="modern-light" cite="" url=""] ATHENS———-University of Georgia freshman football players Natrez Patrick and Chauncey Rivers were arrested on misdemeanor possession of marijuana charges early Wednesday morning.
[su_spacer size="20″] The two have been suspended for Saturday's game against Kentucky according to UGA head coach Mark Richt.
[su_spacer size="20″] "They made a very poor decision and I'm extremely disappointed," said Richt. "They will be disciplined in an appropriate manner and hopefully have learned a valuable life lesson that will benefit them moving forward."
[/su_quote] [su_spacer size="60″]