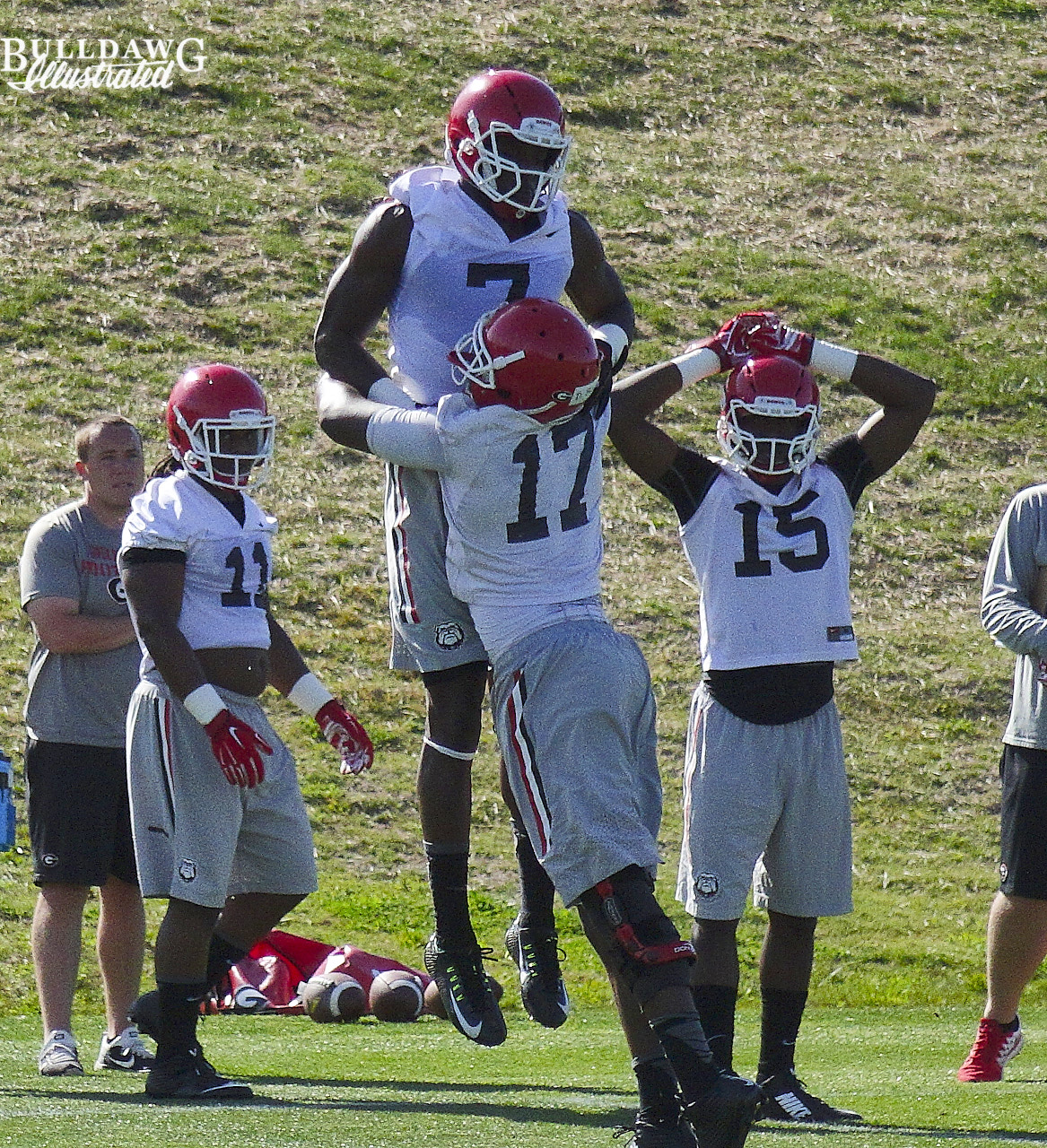 Davin Bellamy, the 6-5 outside linebacker from Chamblee, has waited for his opportunity to be featured at his position and is ready for prime time.

Sometimes you have to humble yourself, you can't look at where you are right there, you gotta look at the future, and I knew that if I was to learn from these guys for 2 or 3 years, my sky was the limit.



One of the players that Bellamy learned from was Leonard Floyd, who is poised to go possibly as high as the first round in the upcoming NFL Draft. At Georgia's recent Pro Day Floyd said,""You definitely gotta watch Davin Bellamy, he might be better than me. Don't tell him that, though. But yeah he's going to be a great player. I'm expecting big things from him next year." Davin returned the compliment saying; I try to copycat everything he does."


Bellamy also stated that he and fellow outside linebacker Lorenzo Cater have become more vocal leaders as Georgia comes together as a team for the 2016 season.