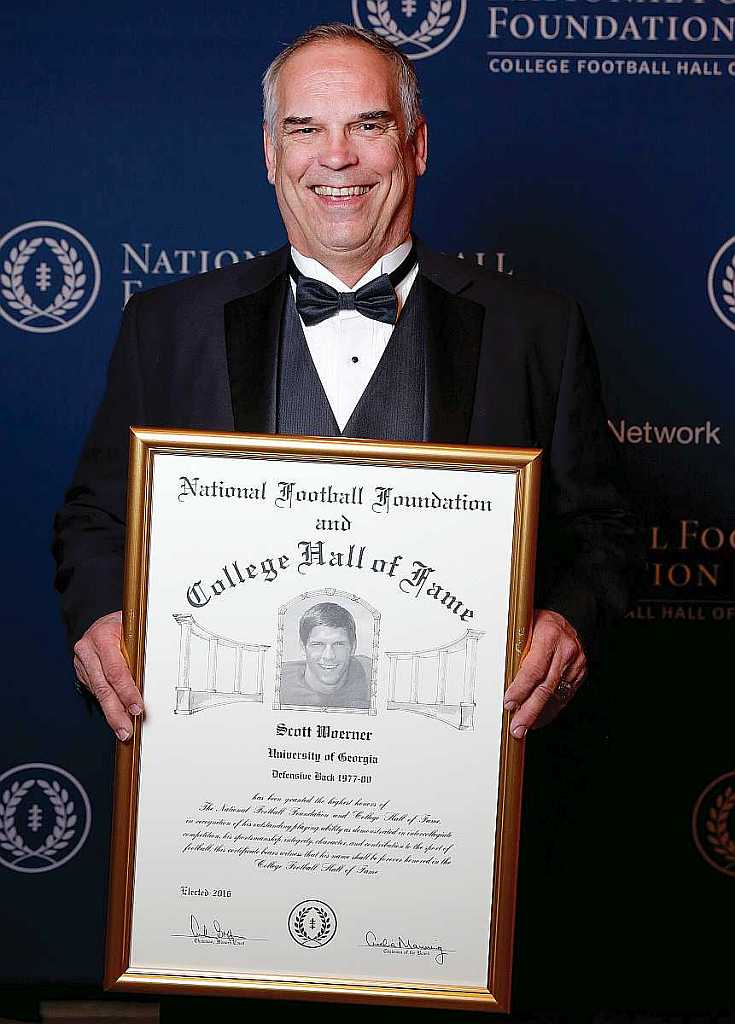 NEW ORLEANS, La. – The Allstate Sugar Bowl will introduce 10 legends, including Georgia legends Vince Dooley and Scott Woerner, as the second class of the Sugar Bowl Hall of Fame in conjunction with the 85th annual Allstate Sugar Bowl on January 1, 2019.
The inaugural Hall of Fame class, introduced last year, was composed of 16 legends of the annual New Orleans football classic. The second class of Hall of Famers spans seven decades of Sugar Bowl action and includes seven all-star players, two national championship coaches and one individual who both starred in the Sugar Bowl as a player and directed a team to the national championship as a coach.
"The Sugar Bowl has a very proud and storied history," said Rod West, President of the Sugar Bowl Committee. "Last year we created our own Hall of Fame to recognize the legends of our game. This year, we will recognize 10 more of the very best players and coaches to have ever competed in the Sugar Bowl Classic. These men all played significant roles in lifting the Bowl to its current level of national prominence, and they gave college football fans some great, great memories in the process."
The living members of the second class of the Sugar Bowl Hall of Fame have all been invited to New Orleans for this year's Allstate Sugar Bowl. Attendees and their guests will participate in select Sugar Bowl VIP activities and will be recognized on the field during the pregame ceremony leading up to the annual Sugar Bowl Classic.
Dooley directed five Georgia teams to the Sugar Bowl, including as stretch of three straight games in 1981, 1982 and 1983.  His 1981 team, featuring freshman Herschel Walker, defeated Notre Dame in a 17-10 thriller to cap an undefeated national championship season for the Bulldogs.  Dooley, who was inducted into the College Football Hall of Fame in 1984, was the Georgia head coach from 1964 to 1988 and served as the school's athletic director from 1979 to 2004.
While Walker earned Most Outstanding Player honors when Georgia capped its national championship season in the 1981 Sugar Bowl, Woerner may have been just as deserving.  The senior cornerback tallied three tackles, three pass break-ups and a pair of interceptions in Georgia's 17-10 win over Notre Dame.  His first interception came in end zone and he also broke up a third-down pass in the end zone, but no play was bigger than his pickoff of a Notre Dame pass with 2:56 to go to clinch the victory.  Dooley said, "His secondary play in the Sugar Bowl was one of the greatest performances I've ever seen."  The consensus All-American was inducted into College Football Hall of Fame in 2016.