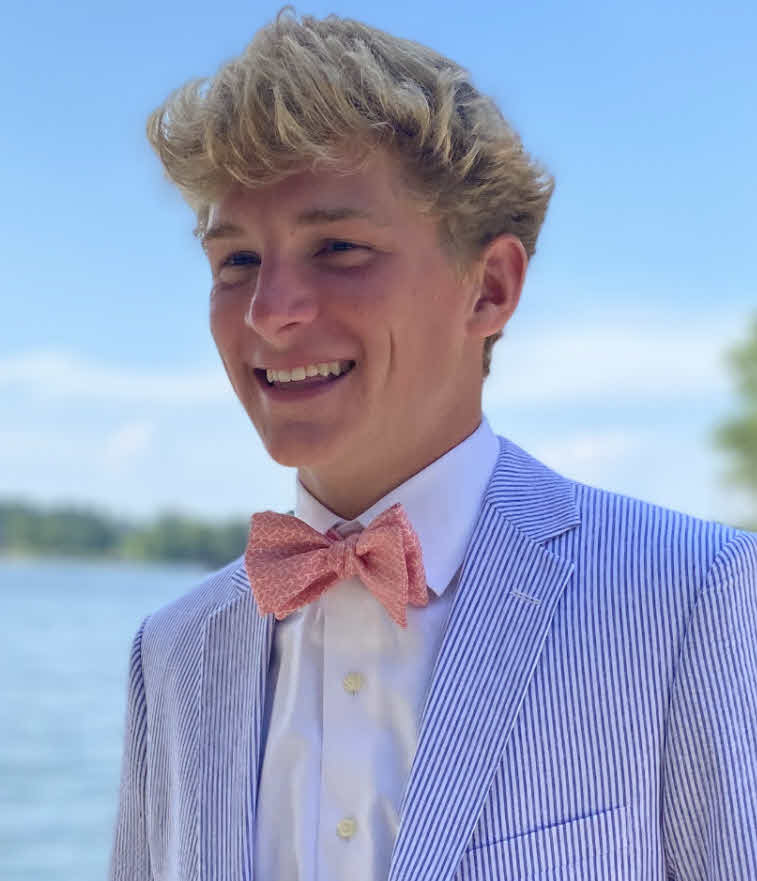 Crazy does not even begin to describe this year. It has been interesting, sometimes stressful, rather eventful, unbelievably weird, and a time when the only thing we can expect is the unexpected. As stadiums limited capacity and the college football season was reduced, the men of the gridiron still left us with much to discuss.
From amazing plays, to out of this world athletes, and unforgettable games, the 2020 season has not disappointed. For the annual Hammys, there are still plenty of awards that will be given out, but first, I must give a simple thanks. Thank you to our wonderful editors, photographers, columnists, and especially supporters of the Bulldawg Illustrated team. Specifically, Cheri and Vance, thank you both for allowing me to write for y'all another year. Writing for this magazine has undoubtedly been one of the greatest pleasures I have taken part in throughout my life.
However, my thanks does not end with the gratitude shown toward the BI team; I would also like to thank the men and women on the frontlines of this pandemic. Our healthcare workers have served in our hospitals 24/7/365 to literally save our country, so in honor of those brave souls, I would like to dedicate the seventh annual Hammys to the healthcare workers across the United States of America. Rather than the normal naming of awards following suit of previous interviewees of mine, each award will be named after healthcare providers in our hospitals. We thank you all who serve and help heal those affected by Covid-19!
Without further adieu, a very special edition of the 2020 Hammys…
Quality and Safety Services Quarterback of the Year
The quarterback play from this season was arguably second to none. Joe Burrow stole the cake with ease last year, but the competition in the 2020 season was unlike any other. As Justin Fields made a delayed start to the season due to the Big 10's pandemic rules, his stats do not pop off the page like others despite his remarkable play. Trevor Lawrence saw limited time on the field as well, missing two games due to testing positive for the virus. The fight for first in the realm of quarterbacks fell to Heisman candidates Mac Jones, from Alabama, and Kyle Trask, of Florida. Their collision course throughout the season toward the SEC Championship Game proved that each play-caller could lead a team, and their stats did not disappoint either, but the Tide's Mac Jones was unbeatable. With a 76.5% completion percentage (the highest in the country), 3,739 passing yards (2nd in the nation), 32 touchdowns (2nd in the nation), and only four interceptions, the man, the myth, the legend, wins this QB battle.
Respiratory Services
Running Back of the Year
Another student-athlete of the unbeaten Crimson Tide takes this award as well. Alabama's Najee Harris has been second to none in just being a beast on the football field. Trucking, hurdling, and spinning around every defender coming his way, Harris is a force to be reckoned with. While tacking on two rushing touchdowns in the Tide's win over Florida, Harris passed Mark Ingram and Derrick Henry to become Alabama's all-time leader in rushing touchdowns with 44. In addition, his stat on the season reads 1,262 rushing yards (3rd in the nation) on 214 attempts and 24 touchdowns (1st). I simply could not give it to anyone else.
Radiology Services Receiver of the Year
Our foes at Auburn and quite frankly the entire country will be upset to hear that this award will reside in the hands of yet another Alabama football player. It is hard to ignore greatness, and this one, similar to Mac Jones and Najee Harris is simply, great. DeVonta Smith has been nearly perfect as a receiver all year. On the turf, he has shredded defenses, torched defensive backs, and haunted defensive coordinators in their dreams. On the year, he has caught 98 passes (1st) for 1,511 yards (1st) and 17 touchdowns (2nd). The man has been unstoppable and carries the greatest odds to win the Heisman, so DeVonta Smith, go ahead and steal this award just how you steal defenses' dignities week in and week out.
Doctor Defensive Player of the Year
The defensive player of the year is always a fun one because of the vast majority of positions you can choose from. Whether it be a defensive back, a linebacker, or a defensive lineman, they are all in the running for this award. To some, my choice may sound wrong because his stat line does not catch the eye, but this Hammy winner is a leader and an organizer, a perfect representation of a backbone for a defense. This award goes to James Skalski, the inside linebacker for Clemson. Due to a groin injury in late October, Skalski missed a few games, which normally takes a player out of contention for an award; however, since his return and prior to his injury, his role on the second-ranked Tigers is second to only Trevor Lawrence in my opinion. He is the quarterback of their stout defense and rarely does an offense sneak a fast one on Skalski. He is downright aware of everything that takes place on the field in front of him, behind him, and anywhere else. He is quick on his feet and even faster with his brain and wins this Hammy for Defensive Player of the Year.
Social Worker Special Teams Player of the Year
This award came down to two contestants who punt only an hour away from each other: Pressley Harvin III of Georgia Tech and right down I-85 to Jake Camarda of the University of Georgia. The two have been outstanding; Harvin III punts for an average of 48 yards and Camarda, 47.9. Harvin III hit a long of 70 and Camarda, 64. Due to Tech's lackluster offense, Harvin saw 14 more opportunities to punt, which is a good thing for his stat line, but a rather negative thing for the Yellow Jackets. With this being said, I went with my heart and determined that the mean machine in Red and Black, Jake Camarda, steals this award. Camarda's situational punting proved to be one of Georgia's greatest strengths in big games. In addition, he punted far less than Harvin III yet still putting up numbers nearly matching the Jackets' punter, which exhibits Camarda's elite skill and what a weapon he can be in the field position battle of a football game.
Laboratory Services Line of the Year (Top O-Line)
The game is won in the trenches, and no offensive line has been better than that of the Fighting Irish. Notre Dame's unit, according to Pro Football Focus, has four of its starters ranking in the top eight at each of their positions. Left tackle Liam Eichenberg, left guard and first-team All-American Aaron Banks, right guard Tommy Kraemer, right tackle Robert Hainsey, and center Jarrett Patterson are five of the meanest dudes in college football. Jarrett Patterson fell victim to a season-ending injury in week 11, but prior to, he ranked number nine at center in the entire country. So, for most of the 2020 season, this offensive line consisted of five of the top 41 offensive lineman in the country. That is hard to beat.
Nursing Services Newbie of the Year (Freshman of the Year)
This is my favorite award; first, after naming the recipient, we know that they have at least two more years ahead of them to showcase their abilities that are already catching the eyes of many; second, these guys are my age … 18-year-olds who are doing the unthinkable. The freshman phenom, however, who particularly caught my eye was Auburn's first-year running back Tank Bigsby. The kid was flat out unreal. He posted five touchdowns with 834 rushing yards on 138 attempts, averaging 6.0 yards per carry. The dude is a beast and runs away with this Freshman of the Year Hammy.
Transport Services Threads of the Year (Uniform of the Year)
I hate to be biased, but bleeding Red and Black demands a love for any Georgia uniform. Considering the Dawgs whipped out their first alternate uniforms since 2016 (not once but twice), I have to hand this Hammy to Georgia. Now it is down to which alternate was better: the 40-year anniversary throwbacks to the 1980 national championship team or the blackout throwbacks. I loved the red pants of the new and improved 1980 uniforms along with the block numbers and 40-year anniversary patch, but the blackout uniforms with block white numbers and a junkyard dawg collar around the neck was unbeatable, especially with the performance that joined the debut of these uniforms. As these uniforms took the field inaugurally, transfer quarterback JT Daniels did the same for the Dawgs and put up 401 passing yards. While the uniforms looked swaggy, the measure of play added to it gives Georgia's blackout jerseys the Uniform of the Year in all of college football.
Housekeeping's Honey of the Year (Best Looking Player)
I guess the only player I could give this award to is Sarah Fuller; however, since she is the only female to play college football this season, leaving her with no competition, I figured she had the unfair advantage of being the best looking. Rather, I left this award up to my sister Mimi to name the best looking male college football player, and she is happy to announce that she has, in fact, met this player and probably still has a slight crush on him. My friend, former classmate in elementary and middle school, alumni of Oconee County High School, and true freshman quarterback at LSU Max Johnson is the recipient of this Hammy/Mimi.
EMT Event of the Year (Game of the Year)
LSU won last season's game of the year, taking down Alabama in an uncanny shootout. This year, LSU also nabbed the game of the year, upsetting, at the time, 6th ranked Florida. The Gators entered the game as a one-loss, playoff-contending, SEC East Champion team. They walked away as a two-loss, out of playoff contention team thanks to a flying shoe. With three minutes remaining, Florida's kicker Evan McPherson hit a 31-yard field goal to tie the game at 34. LSU regained possession, and Florida seemed to have come up with a big 3rd and 10 stop with two minutes left, at the least forcing overtime, but possibly setting up a game-winning drive. After the play was over, Florida's cornerback Marco Wilson ripped off LSU's tight end Kole Taylor's shoe and threw it across the field. A 15-yard unsportsmanlike conduct was called on the Gators, and LSU benefitted with an automatic first down. College football's best-looking player Max Johnson then led a game-winning drive, setting up a 57-yard Cade York field goal to take back the lead 37-34. With 23 seconds remaining, Florida took back the ball but missed a 51-yard field goal as time expired, and the Tigers snatched a victory as it was raining cats, dogs, and shoes. This also wins them this year's Game of the Year Hammy.
Pharmacy Services Player of the Year
As the pandemic limited a majority of the teams to play only their conference opponents, we did not have the chance to see big-time players matchup across the country or at least until bowl season. However, this player of the year faced the nation's top defenses 11 times in SEC play alone this season and, quite frankly, torched all of them. This year's player of the year is undoubtedly DeVonta Smith. His stat line is unbelievable, and that is only the beginning of his star-studded abilities. His route-running, speed, hands, hops, and football IQ make him the most unstoppable, unforgettable, most fun players to watch in college football. See you on Sundays Mr. Smith, and enjoy this award.
Thank you for another year of great football. Let's go kick some Bearcat tail in Atlanta on New Year's Day! Go Dawgs!!