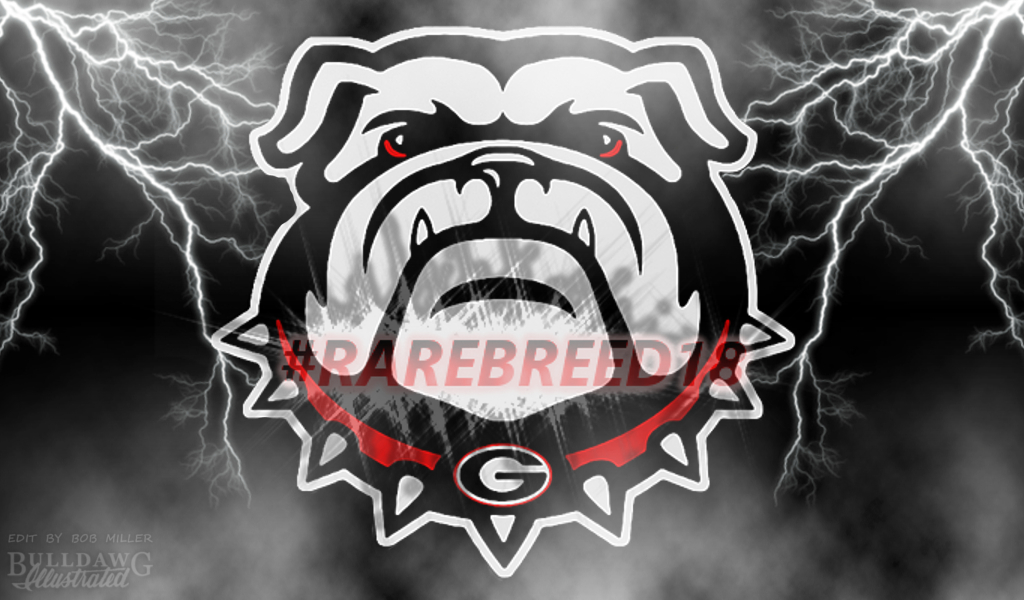 –>


I hope everyone had a wonderful, safe and fun Memorial Day weekend and holiday, which is why the Bulldog recruiting rewind is a day later this week. We've got some news and offers to go over, but I know the question on a lot of fans' minds is will Georgia close out the month of May with a commitment?


If the Dogs are to do so, then, of course, it will have to happen today (Tuesday) or by the stroke of midnight on Wednesday. Yes. It's OK to call me Captain Obvious here. Last week I wrote that the Bulldogs' newest 2018 commit, defensive back Chris Smith II, thought that there could be some more prospects committing to Georgia in the month of May. It's possible there have been some one or two of those 'dreaded' silent commitments. At this point, I don't see a commitment coming before the end of the month, but I do see one potentially coming this week and more than one during the month of June. Why?


Timing for starters. History for another reason. It will have been a month since C. Smith committed to the Bulldogs on May 1st and Georgia received a commitment from Matt Landers on June 1st last year. But most of all, going back to timing, Kirby Smart and UGA's football camps start up this week on Thursday, June 1st. I cannot think of another way to impress the prospects coming to the camps with a commitment to start things off.


And I still have not changed my mind that the number one running back for 2018, Zamir White, who is set to announce his decision on June 27th, is going to pick Georgia over Clemson, Ohio State and his home state of North Carolina.


Georgia Offers

Before there can be commitments, there have to be scholarship offers from the University, and the Georgia coaching staff sent out a number of them this past week; 13 since Monday, May 22. Four were to class of 2018 prospects, six were to class of 2019, and three were to class of 2020. Of note, the staff offered another quarterback prospect for 2018. The Bulldogs offered Holton Ahlers on Wednesday, May 25th. The 6 foot 3.5 and 235 lbs dual-threat prospect out of Conley High School in Greenville, NC is currently committed to East Carolina University (ECU) and is rated a three-star prospect by 247 Sports. Ahlers is the 22nd quarterback offered by the Georgia staff for 2018 and the 15th dual-threat QB. I go into some detail on UGA's quarterback recruiting, HERE.


Georgia offered a 2019 dual-threat prospect on Monday, May 22nd in Michael Johnson, Jr. A fair of number of scouts think that the 6 foot 3 and 185 lbs Sunnyvale, CA native could be the number one dual-threat QB for the class of 2019. He is set to play his junior season of high school ball for the Sheldon Irish varsity squad over in Eugene, OR this fall.


There were two big offers on the defensive side of the ball to a couple of defensive ends. On Thursday, May 25th, the Bulldogs offered John Mincey, a 6 foot 4 and 259 lbs SDE for 2018 out of Clinch County High School in Homerville, GA. Mincey released his top schools not long after and put the Dogs in his top five.


I've decided to make my top 5 college choices
1. Georgia
2. Auburn
3. Arkansas
4. Florida
5. Kentucky #noorder

— Ocho8️⃣ (@JdcMincey) May 25, 2017


Then, on Friday, May 26th, the Georgia staff also sent out an offer to Emanuel County Institute's Curtis Fann, Jr. out of Twin City, GA. He is a 6 foot 3 and 246 lbs class of 2019 WDE prospect. Fann called it his "dream offer" in a Tweet out on social media. The d-lineman will be coming to the Classic City on Friday to take an unofficial visit to UGA this coming weekend.




More college football recruiting news

The week didn't start great for Georgia, as Bulldog fans know all too well. On Monday, May 22nd, 2018 LB Donovan Georges announced that he would be reopening up his recruiting and de-committed. That put the Dogs back down to two for 2018 – kicker/punter Jake Camarda and defensive back Chris Smith II. Which has done nothing to ease the perception that the Georgia coaching staff is behind the eight ball for the 2018 class after hauling in a stellar 2017 class. I know that is the perception, but I don't think things are as dire behind the scenes as they seem to be on the surface. I expect Georgia's recruiting to pick up steam over these last 9 months till National Signing Day and when the dust has settled on February 7, 2018, the Bulldogs should finish strong.


Donovan's de-commitment wasn't the only news. That same Monday, 2018 SDE Max Wright out of Taylor High School in Katy, TX put UGA in his top eleven along with Alabama, Florida, LSU, Ole Miss and Texas A&M. And defensive ends continued to be a strong theme and give off a good vibe for the Bulldogs the rest of the week. On Tuesday the 23rd, another 2018 defensive end, Daniel Carson, out of William Chrisman High School, Independence, MO also put UGA in his top eleven. On Thursday, 2018 DE Malik Langham followed Wright and Carson, and put the Dogs in his top 11 schools. And on Friday, 2018 DE Micah Parsons out of Central Dauphin High School, Harrisburg, PA released his top seven and included Georgia in the mix.




There was one other 2018 prospect who included the Bulldogs among his top schools, but it was not a DE. Any guesses? I won't leave you hanging. Ridge Point High School's Mustapha Muhammad released his top schools on Wednesday, May 24th, and UGA was one of three SEC programs that he included in his top ten.




Closing thoughts…

Right now, we are in an evaluation period with quiet periods on Sundays and the holidays in the NCAA recruiting calendar, which has lasted the whole month of May. As of June 1st, the recruiting calendar transitions to a quiet period which will go until June 25th. After that, we end June on a dead period from the 26th, through the 4th of July weekend and up until July 9th when we transition back into a quiet period all the way through July 31st. Unless there is a chance to the 2017-2018 NCAA recruiting calendar, the month of August is usually a quiet period as well.


What does that mean? Basically, coaches can still have contact with prospects during the quiet period through electronic communication ie social media, email, text, phone calls, etc. and written correspondence, but there are no off-campus visits to a prospect's high school or residence. Recruits are allowed to visit schools during the quiet period. In addition to unofficial visits that prospects will take over the summer, Head Coach Kirby Smart and UGA will also be hosting a number of football camps during June.




And like you, I do hope that the Bulldogs do get a commitment soon. Just to jump start things and get the juices flowing. I keep telling myself, my recruiting mantra if you will, that college football recruiting is a marathon and not a sprint.

UGA FOOTBALL OFFERS FROM MAY 22ND-28TH

Monday, 05/22/2017
Michael Johnson Jr. – 2019 Dual-Threat QB | Sheldon High School, Eugene, OR
Cam'Ron Kelly – 2019 DB (CB) | Oscar Smith High School, Chesapeake, VA


Tuesday, 05/23/2017
Deyavie Hammond – 2019 OL | Lakeland High School, Lakeland, FL


Wednesday, 05/24/2017
Holton Ahlers – 2018 Dual-Threat QB | D H Conley High School, Greenville, NC
Earl Barquet – 2019 TE | John Ehret High School, Marrero, LA
Eddie Smith – 2018 DB/WR | Salmen High School, Slidell, LA
Donte Starks – 2019 ILB | John Ehret High School, Marrero, LA


Thursday, 05/25/2017
Miles Friday – 2020 RB | Peachtree Ridge High School, Suwanee, GA
Trent Gordon – 2018 CB | Manvel High School, Manvel, TX
John Mincey – 2018 SDE | Clinch County High School, Homerville, GA
Tate Ratledge – 2020 OL (has played DE and TE) | Darlington High School, Rome, GA


Friday, 05/26/2017
Curtis Fann Jr . – 2019 WDE | Emanuel County Institute HS, Twin City, GA


---
Recent Articles by Bob Miller


[pt_view id="83405b425p"]