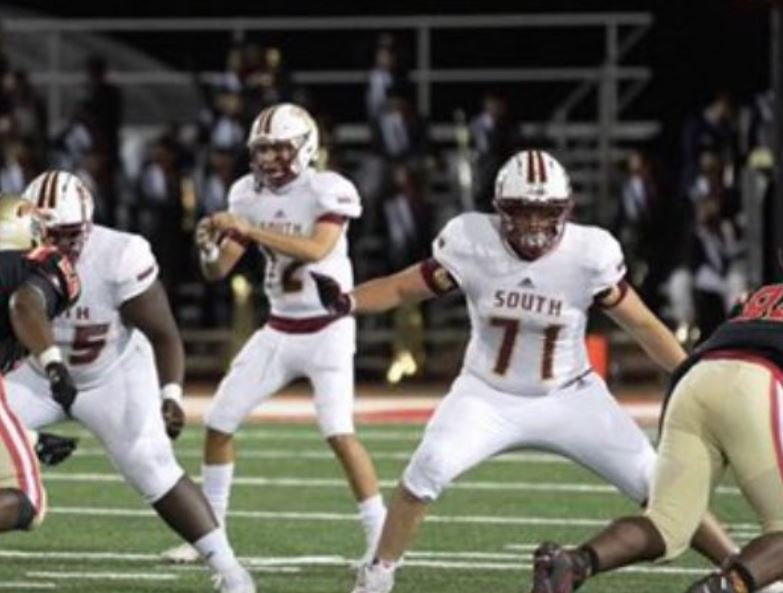 The list of 2023 unofficial visits to Athens in June grows longer by the day. 2 talented student-athletes from South Paulding High School in Douglasville, Georgia, will have the opportunity to see the new facilities in Athens and work out for the coaching staff in a camp-type setting. Quarterback Kasen Weisman and offensive lineman Madden Sanker are joining an absolute cavalcade of ultra-talented prospects making their way to the Classic City immediately upon the lifting of NCAA on-campus COVID restrictions.
Kasen Weisman is going to be an emerging star in GHSA football this fall. While there are no major offers on the table yet, Weisman is a signal-caller with good height at 6'2″ and has a frame to add more muscle as time goes on. Also, the South Paulding quarterback can make opponents pay with his legs. Weisman is listed as a dual-threat QB, and it's obvious why. While not by any means being a run-first guy, Weisman is quite adept at sticking his foot in the ground, climbing in the pocket, and taking off when needed. When he does, it's usually for a big gain. Weisman has a very natural, high-release throwing motion and spins the ball nicely. With his frame, I believe more arm strength comes for Weisman over time, but it's certain that Todd Monken, Buster Faulkner, and Gummy VanGorder will be looking forward to seeing the South Paulding QB in person.
Madden Sanker is listed as an offensive guard and currently has offers from Georgia Tech, Tennessee, and Louisville. Sanker is a prospect that has impressed in the limited camp circuit since the end of last season. In his announcement that he would be attending UGA on June 1st for an unofficial visit, Sanker also tagged Georgia Offensive Quality Control Coach Gummy VanGorder, who obviously has South Paulding in his territory of responsibility, along with Assistant Offensive Line Coach Eddie Gordon, offensive line coach Matt Luke, and Head Coach Kirby Smart. At 6'4″ 275 pounds, with 2 years of development left, it is obvious that Sanker will be one of the more highly recruited prospects in the class before all is said and done. Sanker plays with a mean streak. Even while not always maintaining the best pad level, the South Paulding big man can ragdoll most opposing defensive linemen and, or linebackers he comes up against because of tremendous strength.