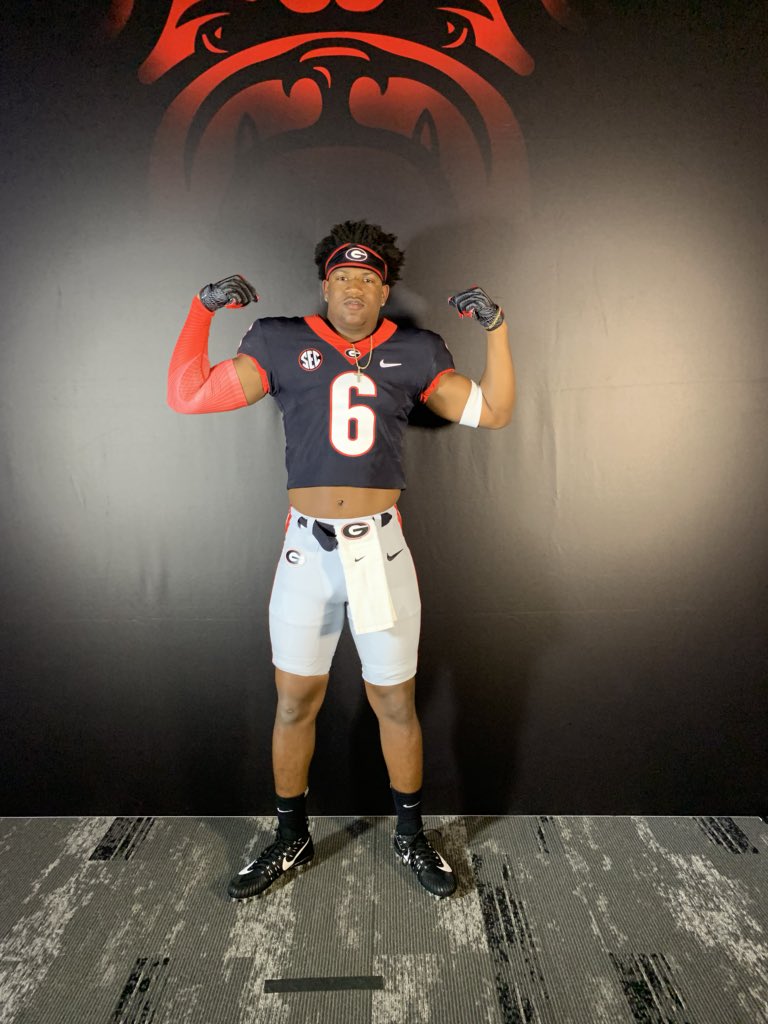 Tuesday was a busy day in the world of 2021 defensive recruits of the University of Georgia. Both Xavian Sorey and Kamari Lassiter made it known that their decisions will be announced sooner rather than later. Sorey simply put out a tweet stating that he's committing "soon". Lassiter was more specific and announced that he'll, "be committing Thursday evening on the ACA football field, 7pm!!"
Georgia has heavily pursed both the 4-Star linebacker and 4-Star cornerback in Sorey and Lassiter respectively. Adding one or both of these talented prospects would add even more depth to the Dawgs 2021 class, currently ranked 8th in the nation after the signing of 5-Star tackle Amarius Mims. Also each would be prime out of state pick ups with Sorey being from Florida and Lassiter living in Tuscaloosa, Alabama.
The addition of Lassiter would fortify depth at cornerback going forward. Cornerback is a position that the Dawgs could lose up to 3 very talented players at in Stokes, Campbell, and DJ Daniel at the end of the 2020 season. Lassiter is originally from Georgia, the Savannah area, and has visited Athens both recruiting and just to visit on a few occasions. When I last spoke to him and asked what he liked about Georgia and why he could see himself play there, Lassiter responded, "That defense! The defense is amazing, up in the top 5 in every aspect of defense last year. Coach Smart has a great plan. They play a lot of DBs and I feel like I could definitely fit well into that system. Also, the academics are great and that's a big plus for me."
I'm of the opinion that Xavian Sorey is the best linebacker available to the Georgia Bulldogs. Sorey is an incredible overall athlete and he also is likely to have a plus-one, so to speak. Sorey and 4-Star safety and fellow Florida native Terrion Arnold have made it clear they want to play college football together. Many prospects give this idea lip service but the desire to team up together seems genuine and is certainly something that the schools recruiting each have tapped into, including Georgia and Florida.
UGA getting Lassiter would be big! Especially with fellow 4-Star cornerback Nyland Green trending for the Dawgs. From what I'm hearing, Georgia is in a good position with both Sorey and Arnold. Whatever the result, it now appears we'll know in the coming week or two on each.