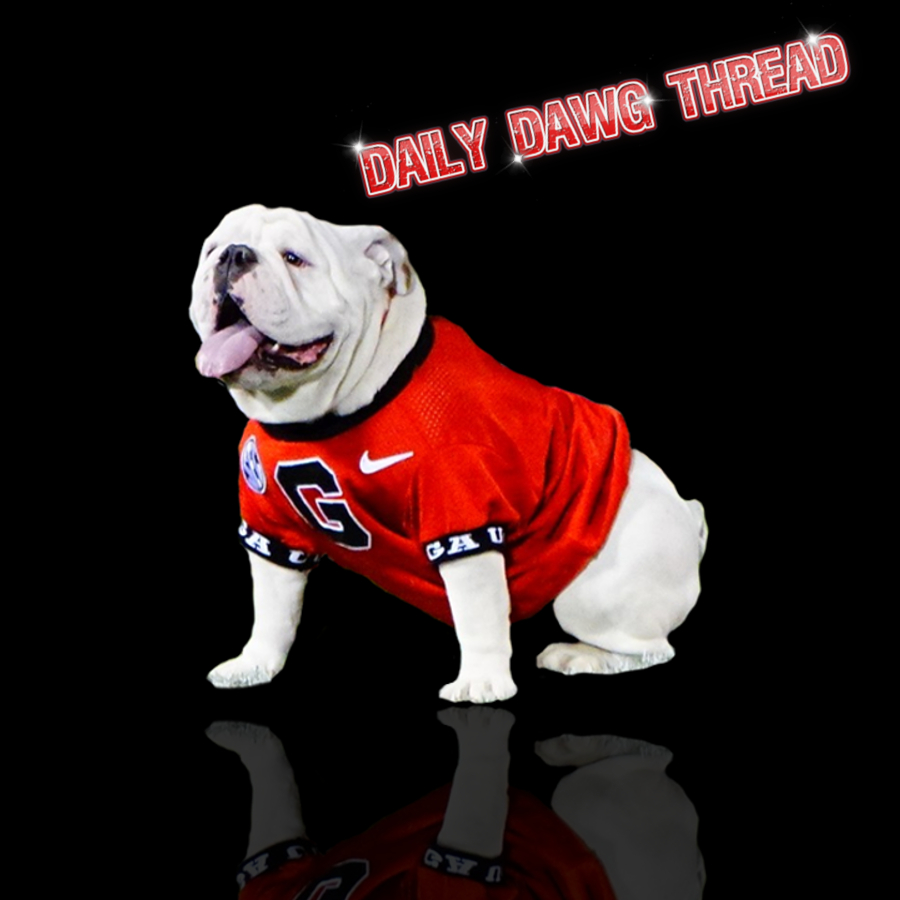 The light at the end of the tunnel is becoming more and more apparent for the class of 2022. Official visits to NCAA programs are on the horizon in June. There has been no prospect group impacted more by COVID-19 than the class of 2022, and their recruitments have been different than those of members of any class in the modern era. With on-campus and in-home visits having been prohibited for the ladder part of their sophomore year and the entirety of their junior year, the class of 2022 is just now beginning to narrow down their choices in many cases. Yesterday, a quartet of prospects being recruited by the Georgia Bulldogs announced their top schools, the schools they'll be focusing on for the remainder of their recruitments, in Jordan Allen, Jake Pope, Walter Nolen, and Branson Robinson.
Branson Robinson is the number 1 running back remaining on the board for the Dawgs in the class of 2022. Robinson is a powerhouse that stands 5'11" and now closer to 230 pounds. A downhill runner, Robinson is a native of Madison, Mississippi, and a standout for Germantown High School. Georgia just gained a commitment from combo-back Jordan James out of Murfreesboro, Tennessee, and pairing Robinson with James would be a coup for the Dawgs in this recruiting cycle. The thunder and lightning pair of running backs in a class approach has served Georgia well in the past and Robinson and James, respectively, would certainly fit that mold. Robinson is down to a group of 5 schools that consist of Georgia, Alabama, Clemson, LSU, and Tennessee. Clemson has come on board just days ago with an offer and already finds themselves in the Top 5. I've long predicted that Robinson will end up at Georgia, but Clemson's addition to the fray makes the cheese a little more binding if you will.
https://twitter.com/Brae_004/status/1378061371045216256?s=20
Walter Nolen is a big target, literally and figuratively, for Georgia in this recruiting cycle. With Jordan Davis, Devonte Wyatt, Julian Rochester, and possibly more leaving after the 2021 season along with the defensive interior, Georgia is looking for some big, talented bodies to fill big, talented shoes. The Dawgs have already secured a commitment from Bear Alexander out of Denton, Texas. Alexander is every bit of 6'3″ 325, and Nolen would be a great pairing with current Georgia commit. Out of Cordova, Tennessee, Walter Nolen is considered by many to be the best player in the entire class of 2022, regardless of position. Nolen is unbelievably quick and very disruptive for and destructive to opposing offenses. There is no question that Nolen is the type of player that can come in and help any college program immediately. Georgia makes his Top 8 alongside LSU, Alabama, Michigan, Florida, Oregon, Ohio State, and USC. At this point, I'd consider all of those schools fairly even, but I do feel that Georgia will be in line for an official visit for Nolen.
https://twitter.com/WalterNolen4/status/1377992230401626113?s=20
Also dropping a Top 8 was Buford, Georgia, safety Jake Pope. Pope has been a catalyst on the back end of a stingy Buford defense that has helped the perennial national powerhouse win back-to-back GHSA State Championships. A 2-sport athlete, Pope, exudes confidence and competes his tail off! Pope plays the safety position with the mentality of a linebacker or defensive end. I don't mean he lacks skills because Pope certainly can cover and play the ball. He has a relentlessness about his play that is typically seen more prevalently out of players that align in the box or the 'front 7'. Pope often communicates with Glenn Schumann, Dan Lanning, and Kirby Smart. Again, like Nolen, there is a long way to go in this recruitment, but the in-state Dawgs certainly have a strong foothold. Georgia is joined by Alabama, Norte Dame, Auburn, North Carolina, Michigan, Ohio State, and Oklahoma in the final group for Pope.
https://twitter.com/JakePope24/status/1378160870648377365?s=20
Another defensive back that is narrowing down the path toward a commitment is Jordan Allen out of Lafayette, Louisiana. Allen got offered by Georgia back on January 21st and still has the announcement of that offer from the Dawgs pinned to the top of his Twitter timeline. Allen plays 7-on-7 for the famed and talent-laden Louisiana Bootleggers organization, so he's no stranger to and does not shy away from stiff competition. Allen is a true cover corner and a ball hawk. Not only can Allen stay in phase with receivers in man coverage and then turn and play the ball in the air, but he can also play off coverage and breaks well on the ball when it leaves the hand of the quarterback. Allen shows great playmaking ability once he has intercepted the ball as well. Georgia has 2 corners already in the class of 2022 but would certainly not be opposed to adding another to bolster the depth at that position in the future. Georgia lost Eric Stokes, Tyson Campbell, and DJ Daniel to the NFL Draft this past offseason. It experimented with moving 2021 signee and early enrollee running back Lovasea Carroll to cornerback this spring for depth purposes. Allen has Georgia in his Top 6 with Miami, Louisville, Tennessee, Penn State, and Ole Miss.
Allen go leave a legacy✨…believe that #Top6 pic.twitter.com/xrvdeXCq0G

— Jordan "LOCKDOWN" Allen (@jordanallen2022) April 2, 2021