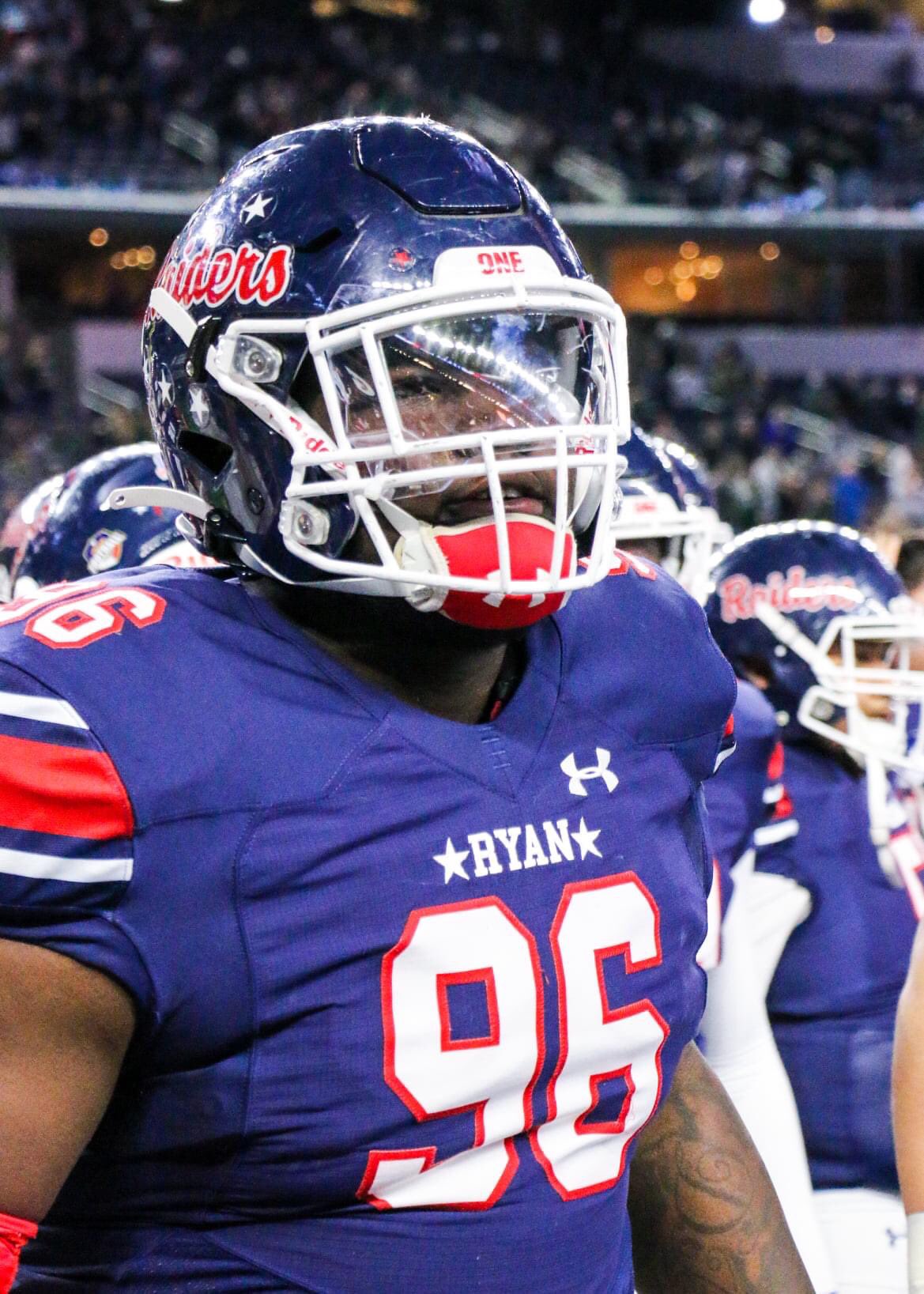 I know it's all about the class of 2021 and the late push for Terrion Arnold right now. However, college football recruiting never stops and the momentum for the class of 2022 is already picking up a lot for Georgia, especially recently. With a quarterback now in the class, thanks to the unexpected commitment of Gunner Stockton, the Dawgs are looking to keep the good news rolling in and make more #Bo22Moves, as is the mantra/hashtag being used by the UGA recruiting department. There are 4 prospects that need to be watched out for this week or very soon afterward if you following Georgia recruiting.
Bear Alexander and Raleek Brown are both publicly set to make their commitments this week. It's not uncommon for major prospects still a semester or a year away from being able to sign to make their plans known around national signing day and that's what Alexander and Brown, 4-Star defensive tackle and 5-Star running back respectively, intend to do. Brown is going to announce his initial commitment on February 3rd and Brown on the 5th. At this moment, Alexander looks to be trending toward UGA and Tray Scott and the Georgia staff have done a tremendous job being consistent in their recruitment of the Texas native since mid 2019. Brown on the other hand is a more unknown situation. I've communicated with him off and on and he's playing things very close to the vest. Oklahoma has been a favorite early, but realistically I could see Brown ending up at multiple spots in his top 7 at the moment, don't see Georgia as the spot ultimately. Alabama, Southern California, and LSU are all big time players here as well.
Finally, AJ Johnson out of Isidore Newman School in New Orleans is a 4-Star receiver that also just so happens to catch passes from Arch Manning. Johnson burst onto the scene this past season as the favorite target of youngest Manning in the storied quarterback family. Johnson has ties back to Georgia growing up and Cortez Hankton has ties to the New Orleans area. I got a few text messages over the weekend inquiring about Johnson. It appears that he was prepared to make a decision on his recruitment yesterday and then backed off. Being from The Boot, it's going to be hard to fight off LSU as usual. Given the connection with Hankton and guys out of Louisiana, and the aerial display that UGA put up in its last 4 games with JT Daniel, it does seem that Georgia has momentum here with the 6'4″ wide out.
A footnote to add on the 2022 wide receiver position as well. Georgia has made the top group for both Denylon Morrissette and Sam M'Bake from Brookwood High School in Snellville, Georgia. The Dawgs have long been in play for M'Bake, but now it appears there is a serious uptick in interest in UGA for Morrissette (7-on-7 teammate of Gunner Stockton). Also, Georgia is making a push for Evan Stewart out of Frisco, Texas. The Dawgs seem to be expanding their efforts recruiting in the Lone Star State. With a major prospect like Bear Alexander trending toward Georgia, a commitment like that to the Dawgs could be one that catches a lot of attention by the 2022 class of Texans. All the student athletes compare notes and recruit one another, so every single connection help. It seems Georgia is poised for a big month with plenty of #Bo22Moves coming up shortly.