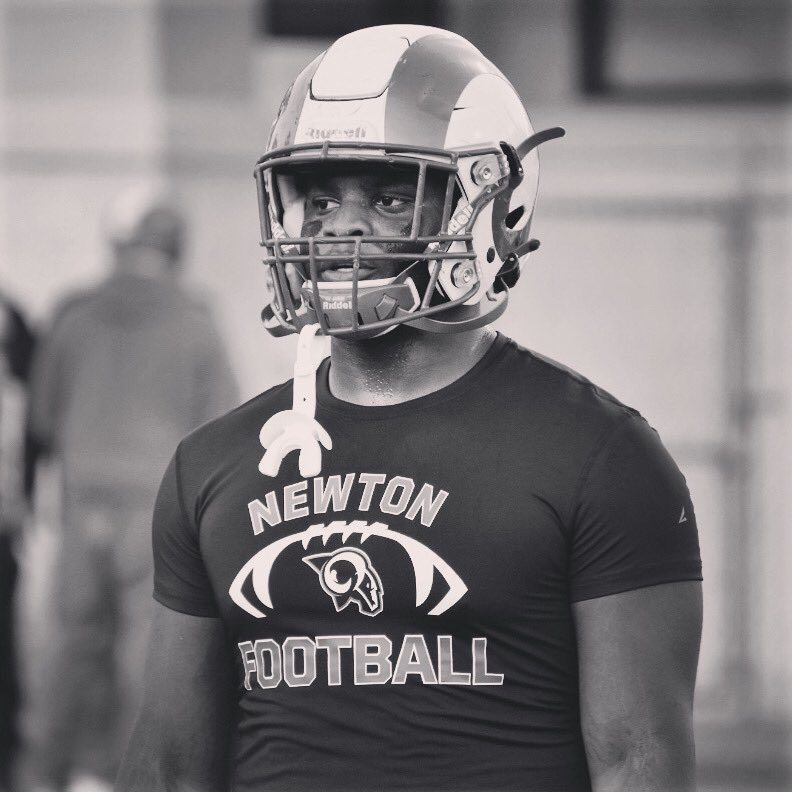 2020 has been a year that everyone cannot wait to see end. A pandemic, election drama dominating news cycles, and overall uncertainty in day today life has been exhausting for everyone. So, when things come along that have a sense of familiarity to them, it's refreshing to be able to relish them. Playoff football on dark, crisp Friday evenings in the state of Georgia is one of those familiar, comforting things for many. There is nothing like the atmosphere that comes with talented teams competing and playing the game in its purest form.
This Friday night, one contest in particular will not only give that high school football exhilaration, but it will also display some extremely talented prospects. The University of Georgia has their eye on several premier players that will be on the field when Newton High School travels to Lowndes County. The Rams of Newton finished their regular season as the 3 seed in Region __ 7A, and the Vikings of Lowndes County were the 2 seed in Region 1 7A. Vikings quarterback Jacurri Brown, very high on Georgia's board in the 2022 class, will play host to Nyland Green, Justin Benton, Olan Robinson. 3 of the 4 have offers from Georgia, and the lone exception Robinson is being recruiting by UGA and has visited the program, despite not having an offer yet.
Brown, a true dual-threat quarterback, will be facing a tremendously talented defense with Newton having Green at corner, Benton on the defensive line, and Robinson at linebacker. Brown is the 6th ranked dual-threat QB in the country in the class of 2022, and has really proved himself as a passer this season, as his athleticism was never in doubt. Georgia wanted to see that growth and maturity in his throwing motion before pulling the trigger of his offer and that did not take long. After leading Lowndes to a 35 – 21 victory over fellow 7A power Archer, Brown received the offer from Todd Monken and Buster Faulkner on September 9th.
As mentioned before, Brown will be up against as talented of a defense as there is. Nyland Green appears to be close to a decision and the 4-Star cornerback is as coveted of a prospect that remains for Georgia in the 2021 class. His teammate Justin Benton is a Bulldog legacy. The 6'3″ 245 pound, 2023 defensive end's father is Phillip Benton. Phillip was a linebacker in the mid 90's for Georgia and a teammate of then Georgia safety and current UGA Head Coach Kirby Smart. Finally, Olan Robinson is a talented linebacker in the same class as Benton. Robinson has an offer from Tennessee and has visited Georgia before Covid.
It will be the age old matchup of the immovable object against the unstoppable force. Will Brown be able to overcome the talented trio for the Rams? Newton and Lowndes are both battle tested. Rest assured there will be Georgia staff members tuned in to the live stream of the contest in Valdosta Friday night. Will you?