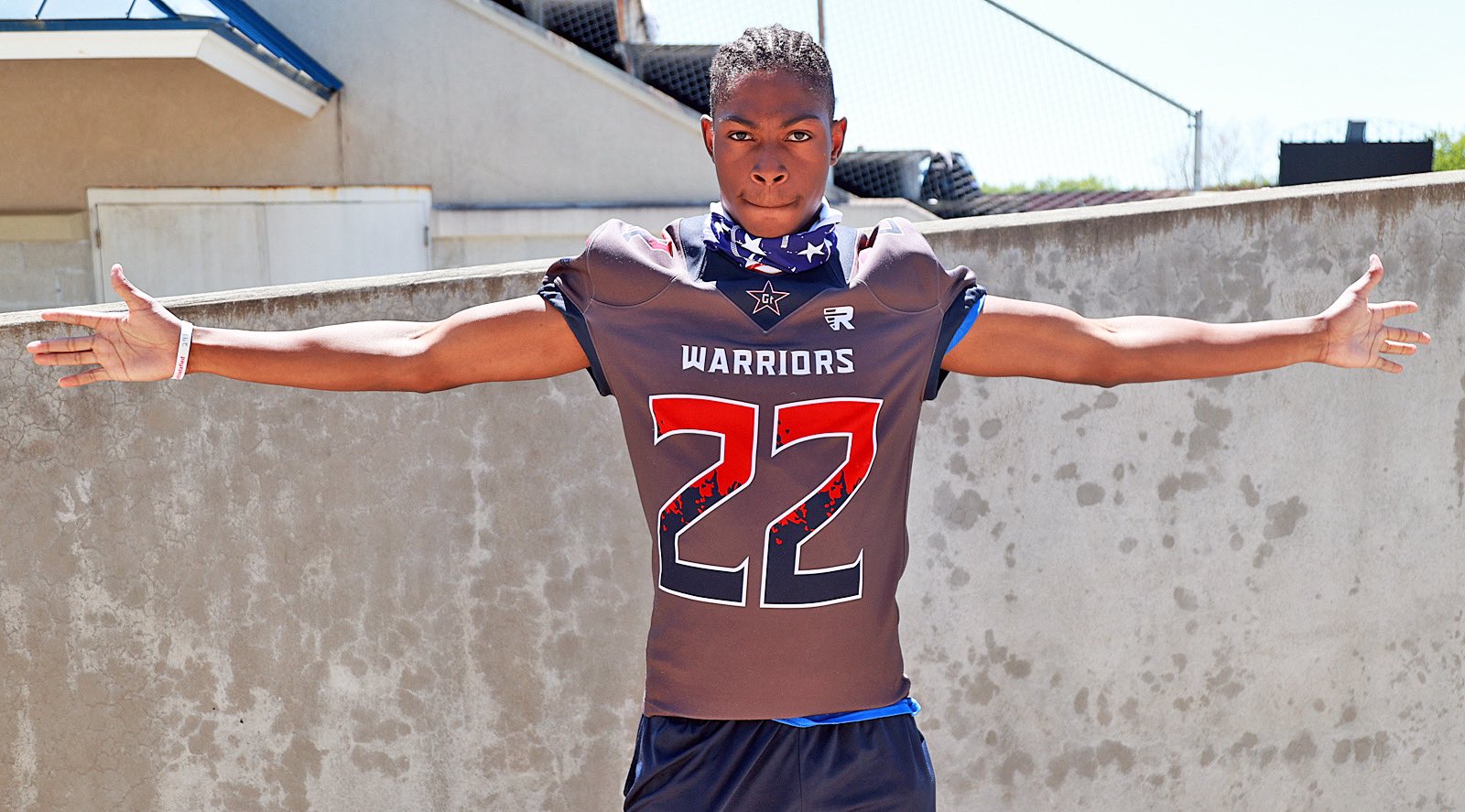 Less than 24 hours after gaining a transfer from Alabama in Brandon Turnage, the Georgia Bulldogs add more recruiting momentum with the commitment of Marcus Washington Jr. in the class of 2023. Washington Jr. is a Georgia legacy, as he is the son of former Georgia outside linebacker Marcus Washington. The newest 2023 commitment for Georgia is a cornerback and stands 6'1″, weighs around 175 pounds and is a 4.4 40-yard dash guy. The Dawgs already had the number 1 ranked class in the 2023 cycle with Pearce Spurlin, Daquayvious Sorey, and Seven Cloud all committed. Marcus Washington Jr. certainly bolsters that.
It did not take long for the son of a former Georgia Bulldog to make his mind up that Athens is where he wants to be for his college years. The Dawgs offered Marcus Washington Jr. on April 26th by Jahmile Addae, and recruiting staffer Bobby Barnham was also tagged in the announcement of the offer by Washington Jr. on social media.
Marcus Washington Jr. is just the first commitment of what Georgia hopes to be a loaded haul in the class of 2023. Washington Jr. is a native of Grovetown, Georgia, and he is by no means the only 2023 defensive back out of the Peach State that is highly coveted. The Dawgs are also heavily recruiting Ethan Nation out of Roswell, Mickey Daugherty from Grayson, and Caleb Downs from Mill Creek High School in Gwinnett County. Two players from the state of Alabama that Georgia is very high on are Tony Mitchell, who is visiting Georgia on June 2nd, and AJ Harris, who many believe could be the next commitment for the Dawgs in the class of 2023. However, Marcus Washington Jr. is the first domino to fall and now can join his fellow 2023 commits in repping the "G" and encouraging others to commit to it.