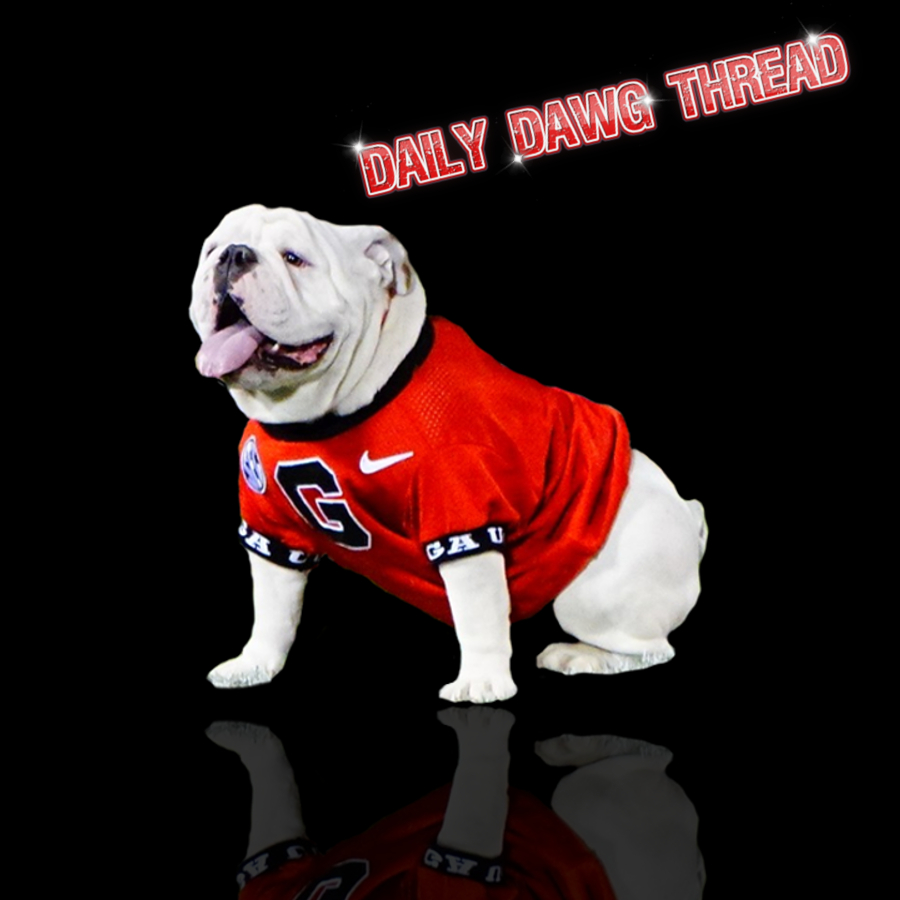 In the college game today, especially at the Power 5 level, teams and their success are built around quarterback play. There has been no shortage of quarterback news and developments at the University of Georgia over the last decade, and 2021 seems to be the first year in quite some time that Georgia is 100% settled at QB1 in JT Daniels. Also, the Dawgs are in great shape in the quarterback room overall, with a battle-tested and steady Stetson Bennett IV, an emerging Carson Beck, and an extremely talented and athletic Brock Vandagriff all on the roster. Gunner Stockton, a 4-Star signal-caller from Tiger, Georgia, is committed to Georgia in the class of 2022, but that does not mean that the recruiting of quarterbacks in future classes stops. Kirby Smart, Nick Saban, Dabo Swinney, Ryan Day, and all coaches of the premier powers in college football know that you can never have too many talented QBs, and that is exactly why Todd Monken is already investing time in quarterbacks in the class of 2023.
Georgia has long been working on establishing a relationship with Arch Manning and Dylan Lonergan, but each of these highly sought-after recruits has hurdles for all programs to overcome. Manning, of course, is the nephew of Peyton and Eli Manning and is likely to be one of the most significant recruits in the college football recruiting landscape in quite some time. There is an entire brand that comes with Arch Manning and a legacy, and due to that, the Manning family has kept Arch's recruitment very low-key and close to the vest. Dylan Lonergan has the element of being a potential first-round major league baseball draft pick in a couple of years. Those close to Lonergan insist the Brookwood dual-sport star is set on playing college football, but that could easily change if his baseball trajectory continues.
All that being said, Todd Monken and the Georgia Bulldogs have been able to really dig in and begin building strong relationships with a trio of 2023 QBs. Marcel Reed, Nicholaus Iamaleava, and Eli Holstein have all recently contacted the Georgia Offensive Coordinator. Reed, a dual-threat quarterback out of Nashville, Tennessee, made a late-night Twitter post on Monday, April 26th showing a Zoom call between him and Monken. Rusty Mansell of 247 Sports is now reporting that these calls are being done weekly. Reed is dangerous in the quarterback run game for sure, but is also extremely effective as a passer and has experience lining up under center, and not always in the shotgun, which is rare in high school today.
Great zoom call tonight with UGA @CoachToddMonken Thank You! pic.twitter.com/P2xiufDefT

— Marcel Reed (@MarcelReed12) April 27, 2021
Nicholaus Iamaleava is a native of Downey, California, and Georgia is one of only 3 schools east of the Mississippi River to offer the 4-Star. Iamaleava has a ton of interest and is being recruited hard by the PAC-12 schools, but Georgia, Pitt, and Florida State have all thrown their hats into the ring back east. Todd Monken, Buster Faulkner, Montgomery VanGorder, and the Georgia staff that deals with quarterbacks will have to work hard to outpace schools like USC and Clemson that Iamaleva has family connections. No, Clemson hasn't offered yet, but more offers are coming for Iamaleava, who is just now blossoming at Warren High School.
Finally, Eli Holstein is a product of Louisiana, as is Arch Manning. Holstein is a 6'3″ 210 pound, prototypically built pocket passer. Holstein is massively underrated as a 3-Star currently. Of all the quarterbacks I've watched in this class, Holstein and Arch Manning have the 2 best compact, fundamental releases. Holstein always maintains a solid base and platform to throw from and quickly deliver the ball in the RPO game and stand in the pocket and deliver the ball downfield with accuracy. Holstein plays for the Louisiana Bootleggers 7-on-7 organization, and if you know anything about the national 7-on-7 circuit, you know the elite company Holstein is keeping in that group. I would not be shocked to see Holstein find his way to Athens this summer and, or fall for an unofficial visit. I view Holstein as being one of the significant risers in the player rankings by the top recruiting services before all is said and done.