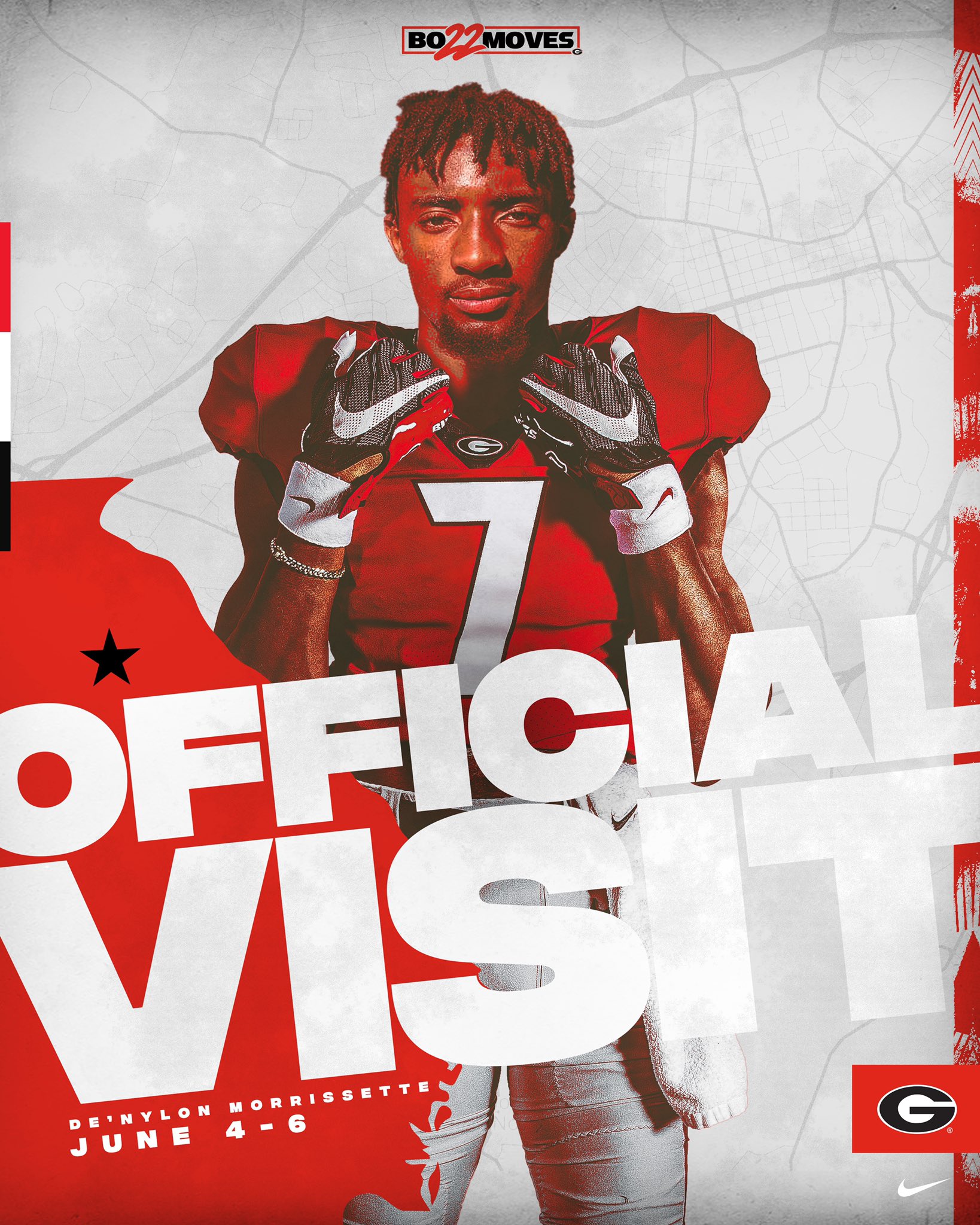 The class of 2022 is starting to round into form. Georgia has 12 commitments already in the class of 2022, and things are about to ramp up significantly in June when the on-campus recruiting restrictions are lifted, and visits are permitted. Several class of 2023 and 2024 prospects that I've talked to, including several from Grayson High School and Buford High School, are planning to make visits in June as well. For now, let's stick to the class of 2022 and attempt to read the tea leaves as to whom could be the next rising high school senior to commit to the 'G'.
Kamari Wilson, a 5-Star safety from IMG Academy, has set the internet ablaze with his placing of UGA in his social media bios. Whether by error or to mess with folks, it was a move that did not go unnoticed in today's social media-aware society. Besides that, Wilson placed Georgia in his top schools not long ago, and all indications are that he is trending toward Georgia. I've spoken to teammates of his and a couple of sources familiar with the goings-on at IMG, and Georgia is certainly strong in the recruitment. It would not surprise me at this point to see Wilson pull the trigger on a commitment sooner rather than later.
Branson Robinson would be the next one. Robinson has been on record saying that Georgia is the school recruiting him the hardest and even expressed that Georgia had the lead in his recruitment to Dawg Nation not too far back. Robinson is certainly either 1a or 1b on the board at the running back position alongside Kaytron Allen, another IMG Academy target. Allen is set to visit in June, and Robinson likely will as well. However, I would not be surprised if Robinson became the 2nd in the class, joining Jordan James from Murfreesboro, Tennessee, before even coming on an official visit. In fact, if you believe in the silent commit theory, well, this recruitment fits that bill.
Denylon Morrissette. Georgia needs a strong influx of talent at the receiver position as they are set to lose 3 key contributors at the position after the 2021 season, and possibly more thanks to the new transfer rules. George Pickens, Kearis Jackson, Demetris Robertson are all going to be gone, and I see Georgia bringing in at least 3 wideouts in the class to replace them, maybe 4. Georgia currently does not have a receiver committed in the class of 2022, and Morrissette would make a huge splash as the 1st to do so. Morrissette has true #1 receiver abilities and is being worked hard by Hustle Inc. 7-on-7 teammates, and current Georgia commits Gunner Stockton and Marquis Groves-Killebrew.
Others to keep an eye on would be Travis Shaw, Oscar Delp, Tyler Booker. Shaw is and a 5-Star defensive tackle out of Greensboro, North Carolina, who just so happens to be very close to recent Georgia commit Jalon Walker. Clemson was thought to be the runaway favorite for Shaw, but up until about 3 weeks before Jalon Walker committed, the same sentiment was held in regard to his recruitment. Of course, Oscar Delp is Todd Hartley's prized target this year. Hartley has honed in on 1 guy in each of the last 2 classes and has got his man each time in Darnell Washington and Brock Bowers. I expect Delp to be a Dawg, just probably wanting to do his due diligence with official visits. The exact same can be said for Tyler Booker. Booker loves Coach Matt Luke and knows Georgia develops offensive linemen into pros. The weekend of June 18-20 could be huge for the Dawgs with Booker bringing along Keon Sabb and Daylen Everette.