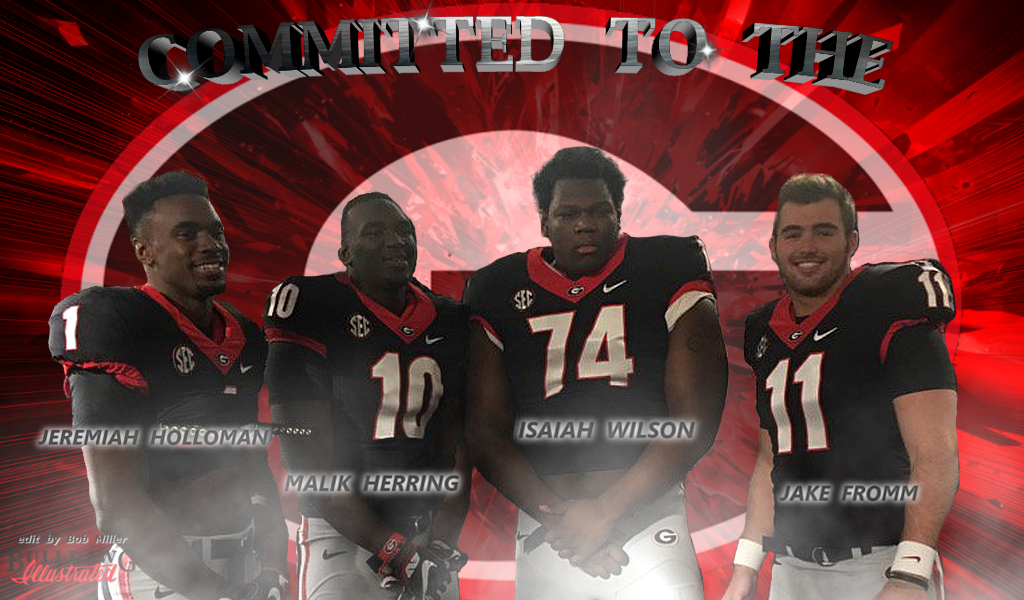 Following that which is college football recruiting is very much akin to taking a ride on a roller coaster while wearing a blindfold. Just when you think you have things figured out, it'll throw you for a loop and then some. In the last few years, recruiting has moved from the dimly lit corners of obscurity to the "big time" and mainstream media.
Updated: 12/19/2016 7:30 p.m. ET
You can especially see the difference today compared to 15 and 20 years ago when a few dozen Georgia Bulldog fans would make the pilgrimage to Athens for National Signing Day, aka NSD, in February. That has now grown to several hundred with many more following along on the Web and on T.V. Last year on NSD 2016, there was a boisterous sea of red and black at Buffalo Wild Wings Cafe and at the Butts-Mehre Heritage Hall as fans awaited to see how the new Head Football Coach for the University of Georgia, Kirby Smart, and his staff would do with their first recruiting class.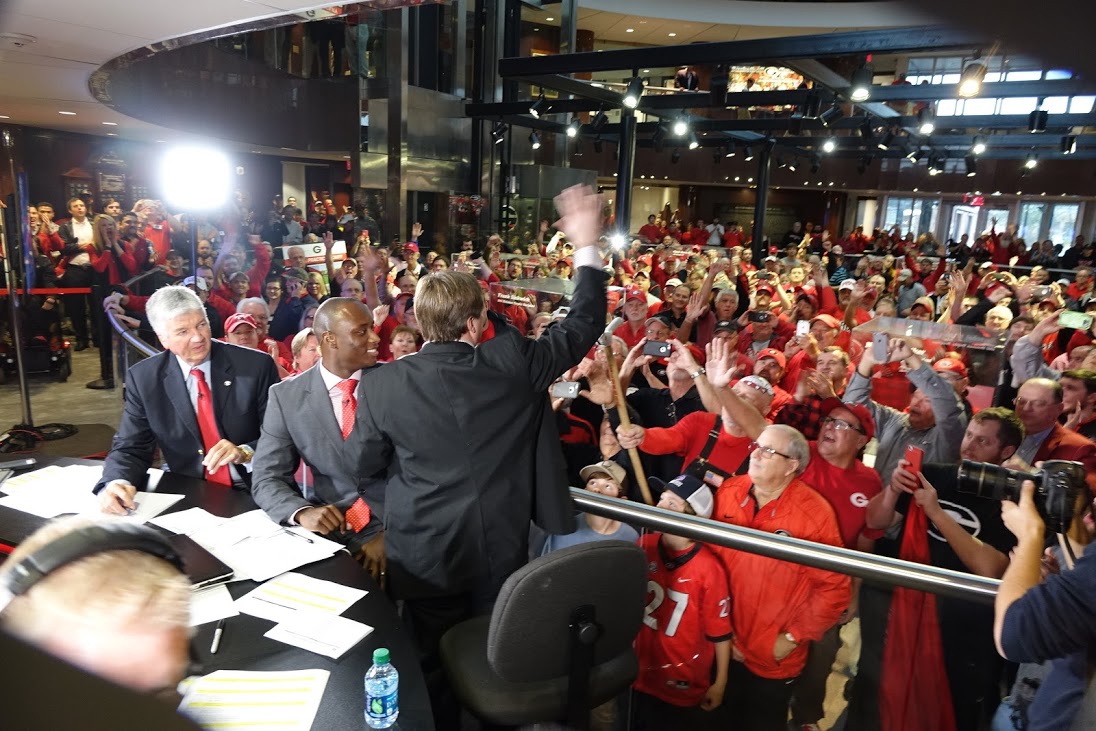 Now, as February 1st and NSD looms closer, the question is who will UGA get in 2017? Are Kirby Smart and his staff the recruiting machine that the Bulldogs need to take the program to the "next level" to compete for conference championships in the SEC and hopefully, return to the National Championship stage?
I'll answer the latter question first with a simple and emphatic YES. The difference in the new staff's approach to recruiting in just over a year to the previous regime is night and day. You can tell in the number of offers being made but even more so in who is offered. The way the staff goes about recruiting prospective student-athletes is also different as there is an emphasis of more one-on-one time with coaches over several smaller camps and events compared to two or three large events like Dawg Night and the Gala weekend as was done in previous years. There has also been an emphasis on putting up a fence around the Peach State to keep the best talent and a focus to build the offensive and defensive lines.
And then there are the numbers.
Kirby Smart and his staff had just approximately 2 months to keep the 2016 recruiting class together and build off of. Depending on what recruiting service you take a gander at, the Bulldogs' 2016 class with 22 commitments ranked anywhere from as high as 7th best in the nation according to ESPN to 11th best per Rivals. Kirby and company were able to keep 9 of the top 25 home even though they had a very short time frame to do so. One year later and as it stands now, Georgia's 2017 class with 19 commitments is currently ranked 2nd by Scout or 3rd by 247 and ESPN as well as by Rivals. Right now, Kirby Smart has kept 11 of the top 25 players from the state of Georgia home and he could finish signing 15 to 16 of the top 25. Compare that to Mark Richt who averaged signing 5 to 8 of the top 25 players from the state of Georgia from 2012 to 2015.
Let's take a look at those 19 committed so far.
2017 UGA FOOTBALL COMMITMENTS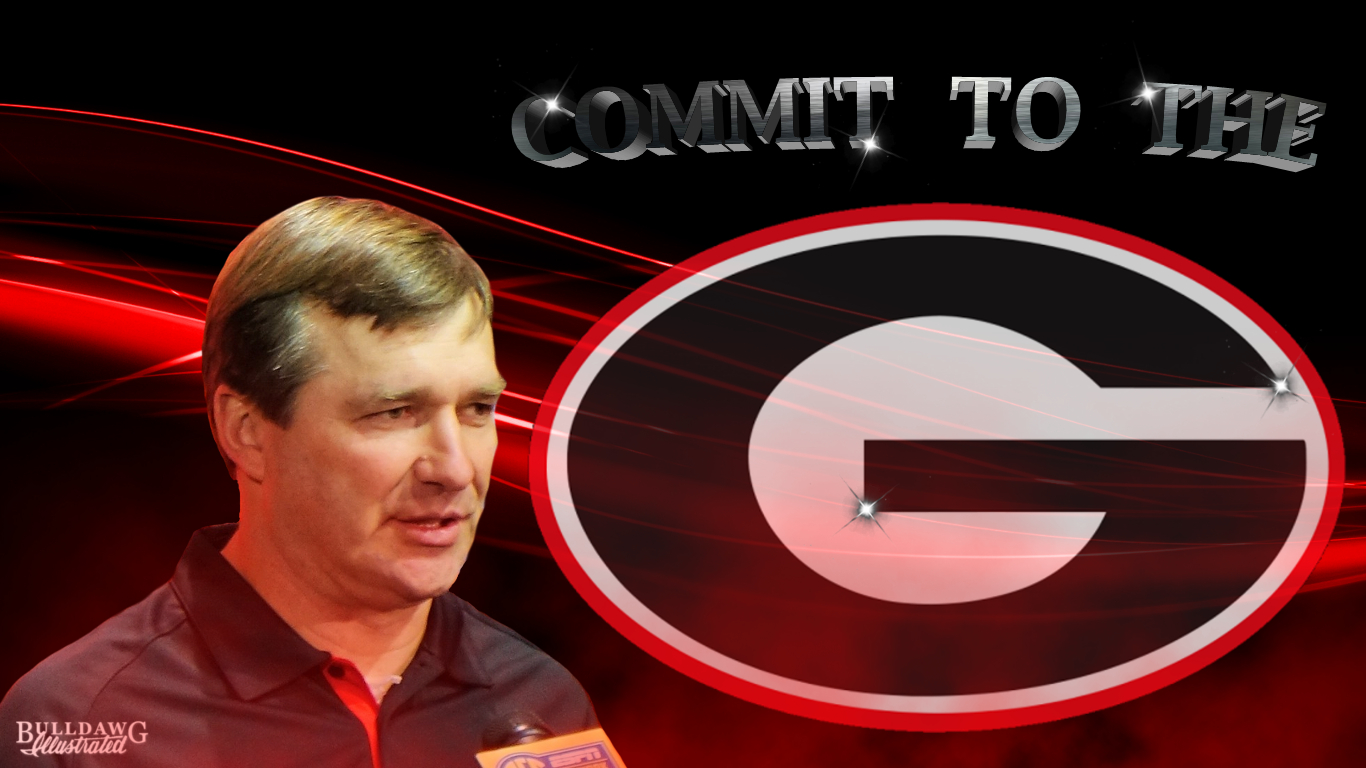 Robert Beal (DE)
Beal is a 6 foot 4 and 230 lbs, five-star prospect at defensive end out of IMG Academy in Bradenton, FL, and he has the potential to come in play at either WDE or OLB early. The Bulldogs are looking for their next great pass rusher and Beal could certainly be that player.
Trey Blount (WR)
Blount is a 6 foot 2 and 196 lbs, four-star prospect at wide receiver out of Pace Academy in Atlanta, GA who is an excellent route runner and all-around pass catcher.
D'Antne Demery (OT)
Demery has been a road grader for Brunswick high school for the last several years, and the 6 foot 6 and 319 lbs, four-star prospect at offensive tackle will now look to do the same at UGA.
Jake Fromm (QB)
The 6 foot 3, 224 lbs, four-star prospect out of Houston County resembles a taller, bigger Aaron Murray and is not afraid of competition. Fromm has already signed his financial aid paperwork and looks to join the Bulldogs as an early enrollee in January.
Walter Grant (LB)
Grant is a 6 foot 4 and 236 lbs, four-star linebacker out of Cairo, GA and will likely compete at OLB for the Bulldogs. He is a very good blitzer and pass rusher, and he also has the ability to play either inside linebacker position making him a versatile player on defense.
D'Marcus Hayes (OT)
Hayes is one of the top three JUCO offensive tackles for 2017, and at 6 foot 5 and 330 lbs, the four-star prospect has the size and strength to come in and compete for one of the starting tackle positions. Plus, he is an early enrollee who has signed his Letter of Intent and will be joining the Bulldogs in January, giving him an extra six months to get ready for SEC play.
Malik Herring (DE)
Herring is a 6 foot 3 and 259 lbs, four-star defensive end out of Mary Persons high school from Forsyth, GA and will make an impact as a freshman on the d-line from the SDE spot with his ability defend the run and get after the passer.
Jeremiah Holloman (WR)
Holloman is a 6 foot 2 and 195 lbs, four-star wide receiver out of Newton County high school from Covington, GA, and he could be the Bulldogs best incoming WR recruit since AJ Green and Malcolm Mitchell. Like Hayes, he is an early enrollee which will help him get acclimated to college before Fall Camp and the 2017 season begins.
Jaden Hunter (LB)
If Jaden's last name sounds familiar, you're not mistaken as his dad was DGD Brice Hunter. The 6 foot 3 and 218 lbs, four-star legacy prospect out of Westlake High School from the Atlanta metro area is a solid LB.
Netori Johnson (OG)
Netori has a big personality but even bigger potential on the field as the 6 foot 4, 348 lbs, four-star offensive guard out of Cedar Grove high school could come in and compete for immediate playing time.
Matt Landers (WR)
Landers is a mismatch nightmare for opposing DBs at 6 foot 5 and 192 lbs receiver. He is a 3-star prospect out of Admiral Farragut Academy from St. Petersburg, FL. He is raw but has a ton of upside.
Richard LeCounte III (DB)
A fierce and talented competitor on and off the field, LeCounte bleeds red and black and is all Bulldog. The 5 foot 11, 174 lbs five-star athlete will look to be a game changer on defense in the secondary and special teams. He'll join the Dawgs in in January as an early enrollee.
William Poole III (CB)
Poole is a tall, rangy 6 foot 0 and 180 lbs, four-star prospect at defensive back from Hapeville Charter high school out of the Atlanta metro area, and while there may be faster CBs in this 2017 class, not many can match Poole's physicality and cover ability.
Justin Shaffer (OL)
Shaffer is Netori Johnson's teammate out of Cedar Grove high school. The 6 foot 5 and 356 lbs offensive lineman from Ellenwood, GA looks like he is SEC ready but a year or two in the S&C program and under Pittman, he definitely will be.
D'Andre Swift (RB)
Swift is a 5 foot 10 and 214 lbs, four-star prospect out of Philadelphia, PA has the potential to be an every-down SEC back.
Andrew Thomas (OT)
It has been a while since I've been as excited about an offensive line prospect committed to UGA as I am about Thomas, and the 6 foot 5 and 310 lbs, four-star Pace Academy offensive tackle has all the tools to be an eventual starter for the Bulldogs.
Mark Webb Jr. (WR)
Webb is out of Archbishop Wood high school from Warminster, PA and is a cousin of D'Andre Swift. At 6 foot 2 and 199 lbs, the four-star prospect is a very physical WR with great hands.
Isaiah Wilson (OT)
Wilson is five-star prospect from Brooklyn, NY, and the 6 foot 7 and 354 lbs giant of a man out of Poly Prep is considered one of the best offensive tackles in this class. He'll get a look at one of offensive tackle spots, and even if he doesn't start opening game of 2017, he will eventually be a starter for the Bulldogs.
Devonte Wyatt (DL)
Wyatt is a very athletically gifted but raw three-star defensive line prospect out of Towers high school from Decatur, GA, and at 6 foot 4 and 300 lbs he can run a 4.59 forty and competes in track and field in the 100-meter sprint.
SO, WHO ELSE WILL GEORGIA CLOSE OUT THIS 2017 CLASS WITH?
Coach Smart and the Bulldogs are not done with just those twenty, and it is a sentiment you see echoed on social media by current Georgia commits Jake Fromm, Malik Herring, Jeremiah Holloman, and Richard LeCounte. So who will the Bulldogs finish the 2017 class with and how many? Georgia could add five to seven more commitments to the 2017 class on or before NSD, with one, Aubrey Solomon, possibly taking his decision out past February 1st.
ADDING DEPTH AT INSIDE LINEBACKER
While Reggie Carter, Natrez Patrick, and Roquan Smith are all solid inside linebackers, there is not much depth behind those three. Plus, Carter will be a senior and both Partick and Smith will be eligible to declare for the NFL draft after 2017. So, outside of offensive tackles, this is Georgia's biggest need in the 2017 recruiting class. Even though the Bulldogs haven't yet gotten a commitment at ILB, the good news is they could very likely sign two to three.
Nate McBride is likely to announce his commitment at the U.S. Army All-American game on January 7th, and Leonard Warner I believe is close to announcing his decision; although, he could decide to wait till NSD to do so.
In the article I wrote over a week ago for Bulldawg Illustrated's latest edition, Ring the Bell, I had predicted Monty Rice to be one of the three inside linebackers Georgia would get a commitment from. I was 95% confident that would happen, but alas. As often happens in recruiting, he surprised most everyone and picked the LSU Tigers over Auburn and Georgia on December 12th.
If Georgia is able to sign as many as 27 in this class, then I think they will look to find another inside linebacker in addition to McBride and Warner.
AND ADD ANOTHER DEFENSIVE BACK OR TWO
Deangelo Gibbs is set to announce his decision on January 1st and is also an early enrollee. He is expected to pick Georgia. The Bulldogs have also been offering a number of defensive backs lately with scholarships offers going out to Elijah Blades from John Muir High School out of  Pasadena, CA and Jadon Walker from Chapel Hill High School out of Douglasville, GA.
Defensive back was another recruiting that area that changed a ton after I wrote this article for the magazine. The coaching staff was working hard to bring in a big, physical JUCO defensive back. Defensive Coordinator Mel Tucker visited Lonnie Johnson Jr. in Kansas at Garden City Community College on November 30th and then UGA offered the big DB a scholly' just 5 days later. Georgia also offered JUCO DB Keisean Nixon a scholarship on November 29th. Then Tray Bishop announced he was reopening up his commitment and decommitted from Auburn on December 13th.
The Dawgs had a good chance of getting Lonnie Johnson, Jr. who was visiting over the weekend prior to Tray Bishops' decision, and with Bishop favored to flip his commitment to the Bulldogs and scholarship spots tight, I think there was no longer room for Johnson. Since the magazine's release on Monday 12th, Lonnie Johnson committed to Kentucky and Keisean Nixon to South Carolina.
ARE ANY PROSPECTS ON FLIP WATCH?
Can the Bulldogs flip Tray Bishop from Auburn or five-star offensive tackle from Alabama, Alex Leatherwood? Will Georgia be able to hold on to all those recruits already committed?
Whether or not the Dawgs flip any more commitments is difficult to predict, but there are always a couple of surprises. I don't see Alex Leatherwood flipping and I believe Georgia is done as far as the offensive line is concerned for 2017. I feel that there is a 75% chance Trey Bishop will flip his commitment to Georgia and that confidence level is rising. Although 2017 athlete Jaymest Williams is currently committed to South Carolina and doesn't fit the direction Kirby Smart and Mel Tucker are going as far as size of defense backs on defense, he could come in and be a weapon on offense and special teams very much in the mold of Isaiah McKenzie.
I also don't think it is over for inside linebacker Monty Rice for Georgia. Yes. He committed to LSU. Yes. He is an early enrolle so there is not a lot of time left here, but he really liked the Bulldogs. If I had to speculate, his reason for choosing LSU may have had to do more with being able to be an early enrollee and playing early. If there is attrition in Georgia's roster between now and January 1st, if an underclassman declares for the NFL Draft or there are some transfers, don't be surpised to see Rice flip his commitment to the Bulldogs.
Probably the one Bulldog commit I would be wary of possibly flipping his commitment would defensive tackle Devonte Wyatt. He originally committed to South Carolina on June 8th before flipping to Georgia just a couple of months later on August 8th. And Will Muchschamp has not let up trying to flip him back to the Game Chickens. We shall see if that actually happens. Wyatt has already seen that if he comes in and competes and performs, he will get playing time and a great opportunity at UGA.
Note: Toneil Carter announced his decision to flip his commitment from Georgia to Texas and enroll early with the Longhorns on 12/19/2016 since he would not be able to do so at UGA.
Here are six prospects that I think the Bulldogs will finish out the 2017 recruiting class with:
Tray Bishop (DB)
Bishop is 6 foot 3 and 200 is a monster of an athlete and will likely play in the secondary on defense at Georgia at safety. He has speed to burn and can flat out fly.
Markaviest Bryant (DE, OLB)
Bryant could be one of Georgia's next great pass rushers. The 6 foot 4 and 230 lbs defensive end out of Crisp County High School in Cordele, GA is very athletic and has the get-up-and-go to get to the QB. Could play at WDE or OLB for the Bulldogs.
Deangelo Gibbs (DB)
Gibbs looks like a starting safety at 6 foot 2 and 205 lbs, and the four-star prospect out of Grayson High School will have an opportunity to garner early playing time in the backend of the secondary. Gibbs will be announcing his decision on January 1st at the Under Armour All-American Game, and will be an early enrollee that same month.
Nate McBride (ILB)
McBride looks like a prototypical ILB at 6 foot 2 and 225 lbs, and the four-star prospect out of Vidalia Comprehensive has all the athletic ability to be a future SEC star; however, he is raw and will need some time to develop into that star.
Aubrey Solomon (DT)
Solomon, like 2015's Trenton Thompson, is a beast on the d-line. The 6 foot 3 and 305 five-star defensive tackle out of Lee County High School from Leesburg, GA is athletic, quick as a cat, and is suddenly catastrophic when he meets the ball carrier. An impact player in the trenches, who looks to be on his way to the NFL after his collegiate career.
Leonard Warner (ILB)
Warner is a 6 foot 4 and 226 lbs prospect out of Brookwood High School in Snellville, GA and is a very intelligent player who possesses an innate vision to diagnose plays, which makes him well suited to play at the MIKE inside linebacker position in a 3-4 defense, but he has the ability to play any of the linebacker positions.
When it is all said and done and the dust settles after National Signing Day 2017 on February 1st, look for Georgia to finish with a top 3 recruiting class in the nation and one of the top classes in the SEC. How many players will Georgia end up with? While that is hard to predict because most programs do not release scholarship numbers, the Bulldogs should finish with around 25 to 27 commitments for the 2017 recruiting class. It is a class with which Kirby Smart and this Georgia coaching staff can build a championship foundation for the future of Bulldog football.