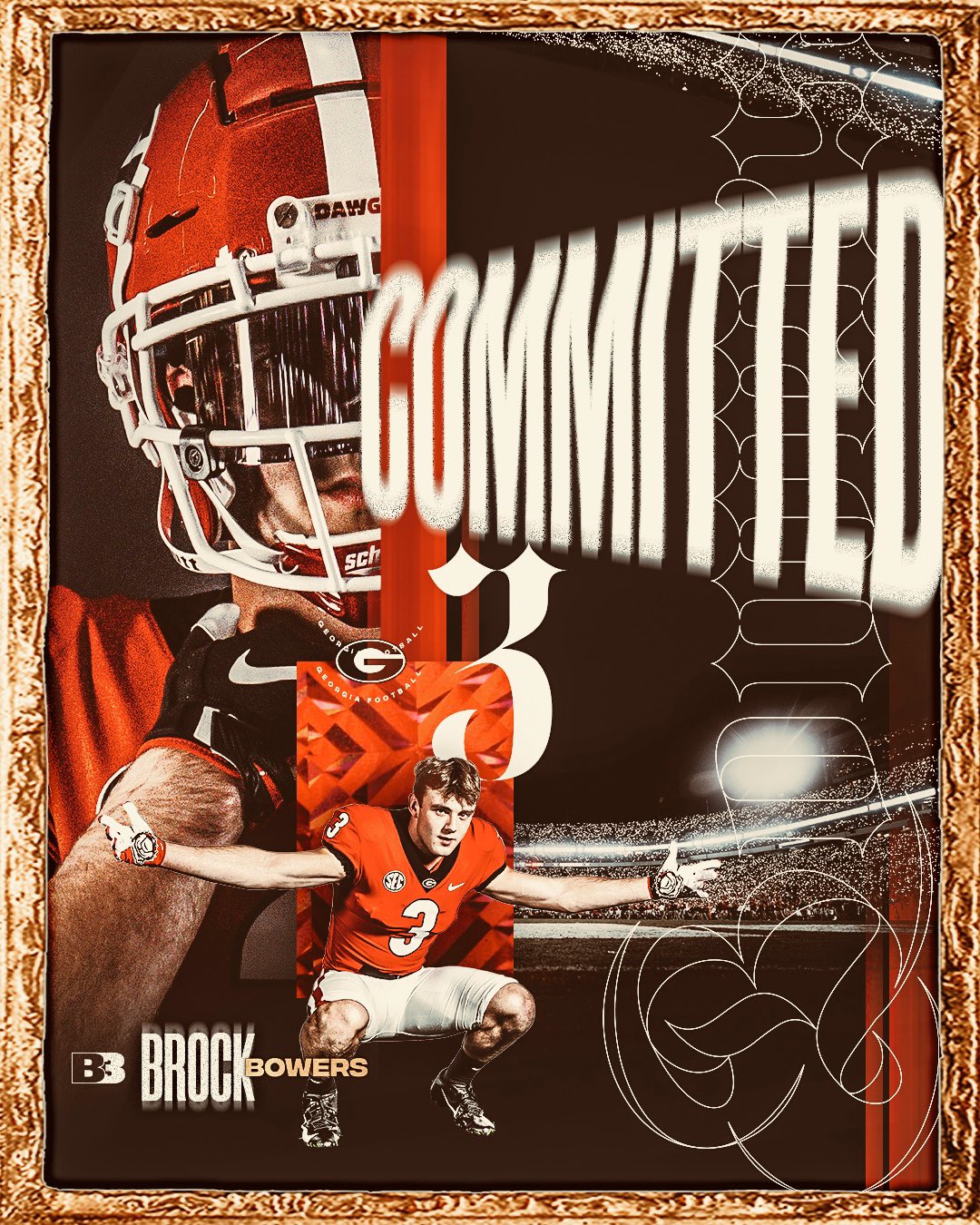 As the 2020 college football season hangs in the balance, the Georgia Bulldogs received some positive news Monday afternoon as four-star tight end Brock Bowers gave a verbal commitment to the program.
The 6-foot-3, 225-pound prospect chose the Dawgs over 21 other programs, including Cal, Notre Dame, Oregon, Oregon State, Penn State, UCLA, and Washington. He made the decision after unofficially visiting Athens and Seattle on his own, without contact from anyone from the Bulldogs of Huskies.
UGA tight ends coach Todd Hartley was the lead recruiter in this instance, and has now landed two high-level west coast prospects in back-to-back classes. This past recruiting cycle he landed and signed Las Vegas native Darnell Washington, who is now with the team.
According to the 247Sports Composite, Bowers is the nation's No. 92 prospect, No. 3 tight end, and No. 11 overall recruit in California.
"My relationship with Coach Hartley – it's really good," Bowers said. "I like him – like he seems like a really good dude. He's just expressed to me how much they want me there, and shoot just like how they don't really have anyone with my skillset there I guess. We have a really good relationship. He talks to my dad every other week and my dad likes him. My mom likes him also. So sometimes we'll all get on the phone talk with him."
Bowers is the 12th commitment in the 2021 cycle for UGA and that moves them up to the nation's No. 14 class.
Bowers admitted that Georgia peaked his interest level during the recruitment trail.
"They just have a great group of guys and a really good thing going over there," Bowers said. "They get to compete for a national championship, which is pretty cool, and play on the biggest stage."
Below is the scouting report for Bowers:
"Boasts elite level athleticism, clocking a 4.5 40 as a sophomore and a 40-inch vertical. Has the speed to burn a linebacker and separate from a defensive back. Tracks the ball well, uses good body control and his hands to make his catches and routinely finds the soft spot in a defense. Plus blocker who can seal off the edge but used best as a pass-catcher. Projects as multi-year Power 5 starter and projects as second-round pick."

247Sports