[su_spacer size="20″]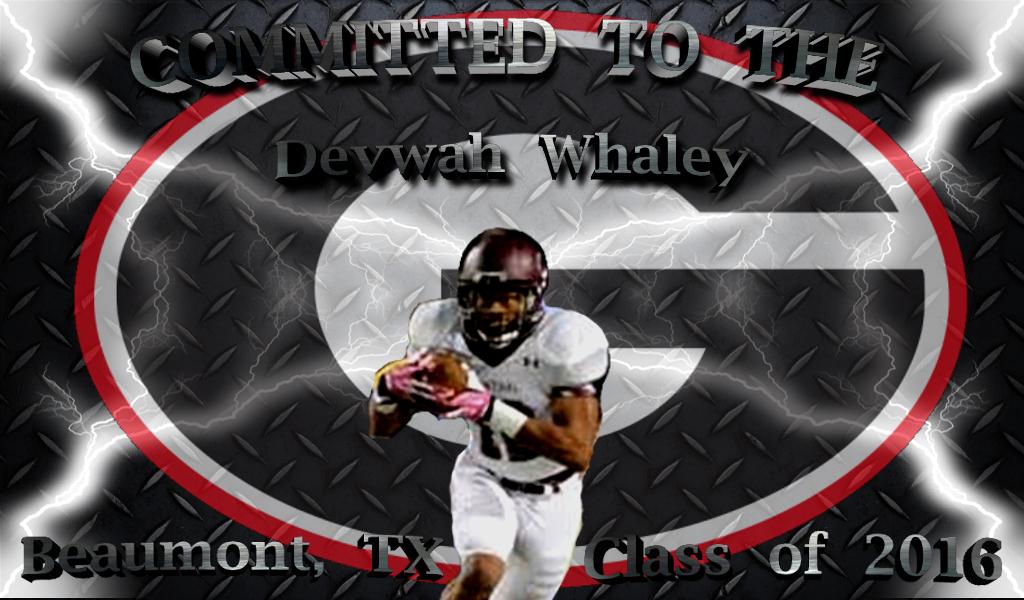 [su_spacer size="40″] Devwah Whaley has announced his commitment to the University of Georgia.
[su_spacer size="20″]
Devwah Whaley is a 6 foot 0 and 209 lbs, class of 2016 running back prospect out of Beaumont, Texas where he plays at RB and FS for Beaumont Central High School varsity football team. Whaley chose to commit to UGA on Thanksgiving day over Alabama, Arkansas, Michigan, Notre Dame, Ohio State, Oklahoma Texas, Texas A&M, and a number of other Power 5 college football programs. With Whaley's commitment, Georgia now has 17 verbally committed to the class of 2016, and along with Elijah Holyfield, the Dawgs have two running backs currently committed in this class.
[su_spacer size="40″] https://twitter.com/devwah_whaley/status/670030598627418112
[su_spacer size="40″] Whaley is one of the top running backs in the country for the class of 2016. He is consensus 4-star rated prospect by
247sports.com
,
ESPN.com
,
Rivals.com
, and
Scout
. He is ranked consistently as a top 10 running back, and is a Top247 and an ESPN300 player. The talented back has been selected to the 2016 Under Armour All-American game.
[su_spacer size="40″] Here are Devwah Whaley's senior highlights:
[su_spacer size="40″] http://www.hudl.com/athlete/2628796/highlights/311047379/v2
[su_spacer size="120″]